EXTERIOR DESIGN
The exterior of the Defender is without match. Its distinctive silhouette instantly demonstrates the vehicle's character.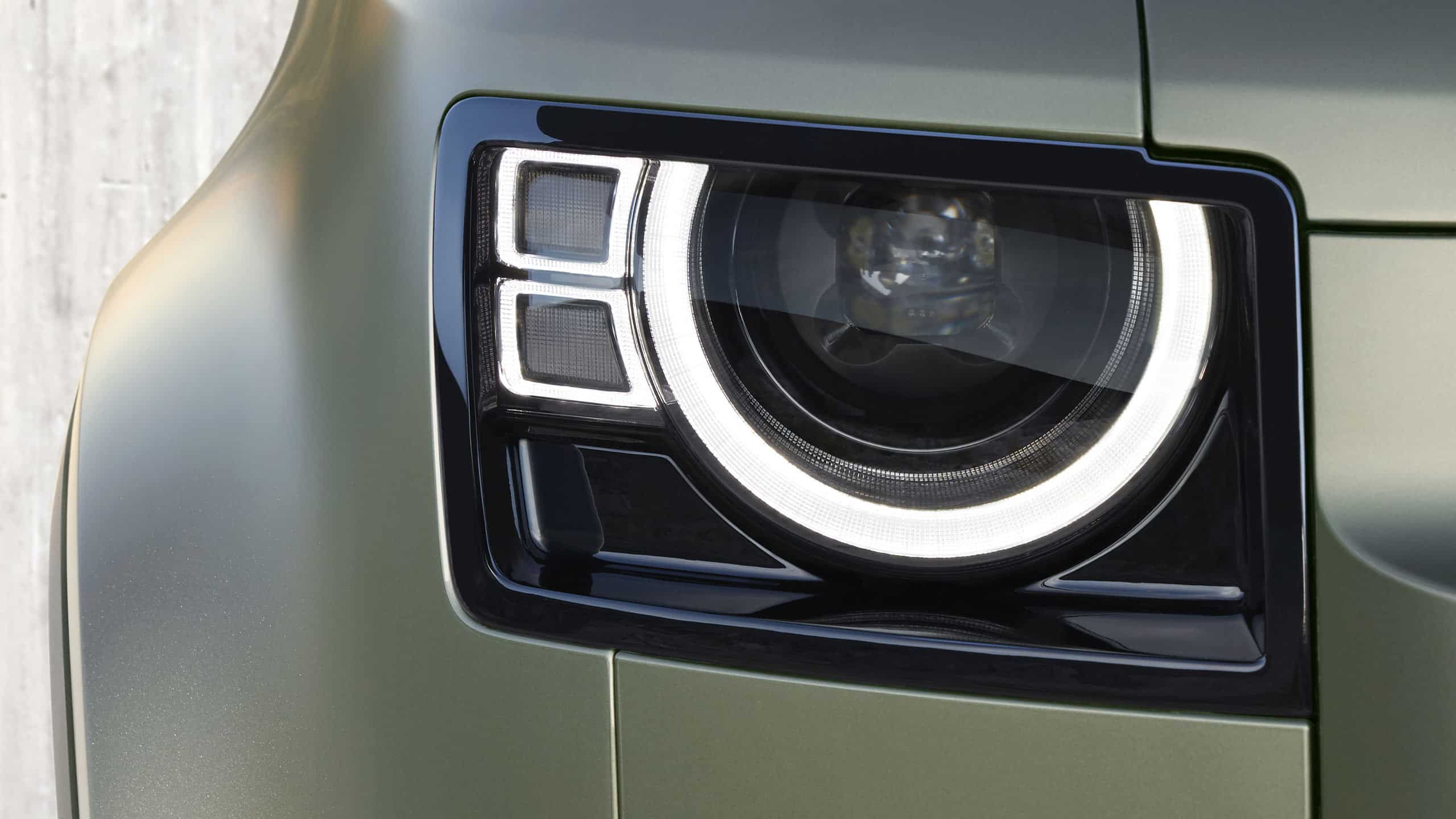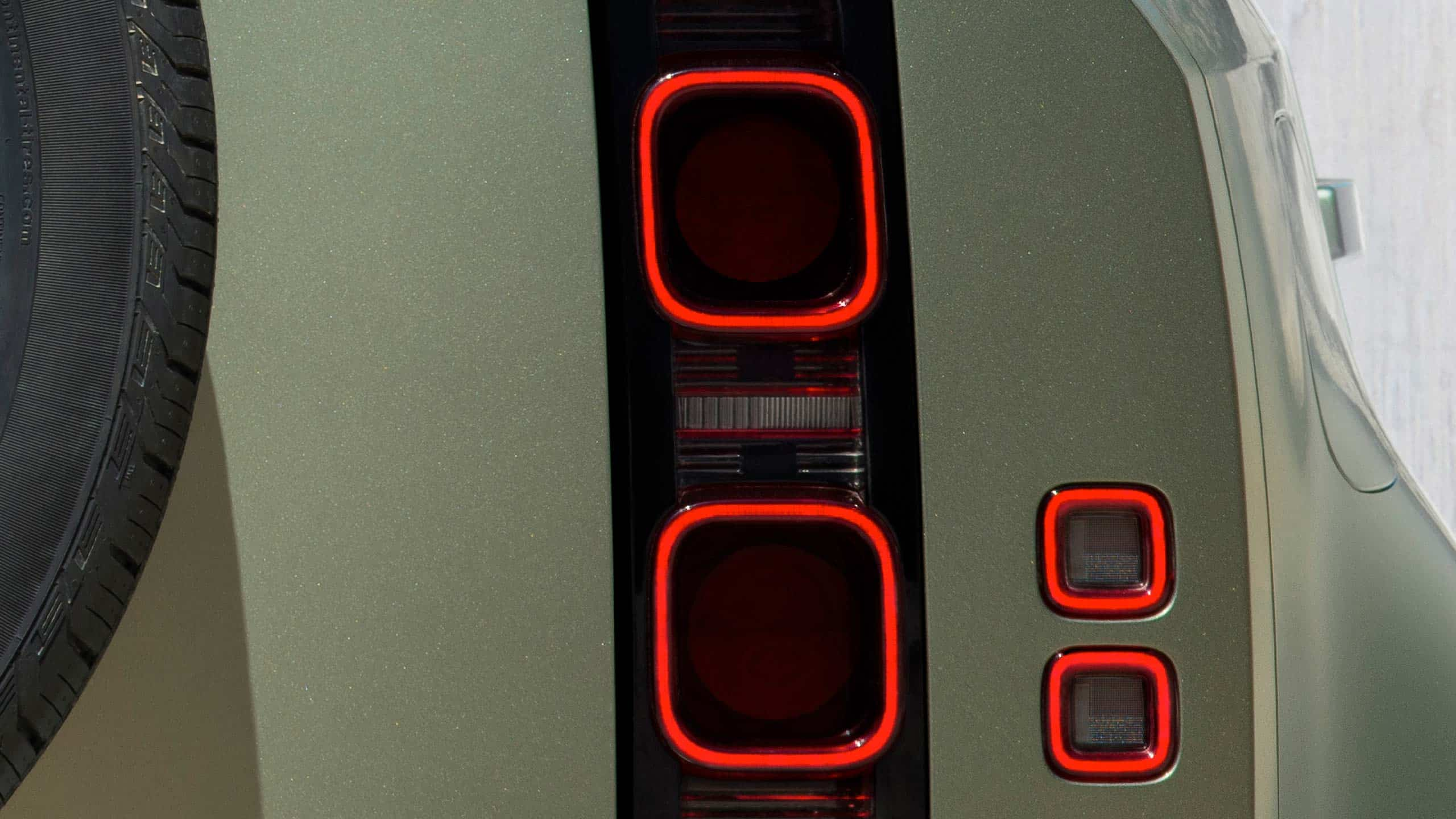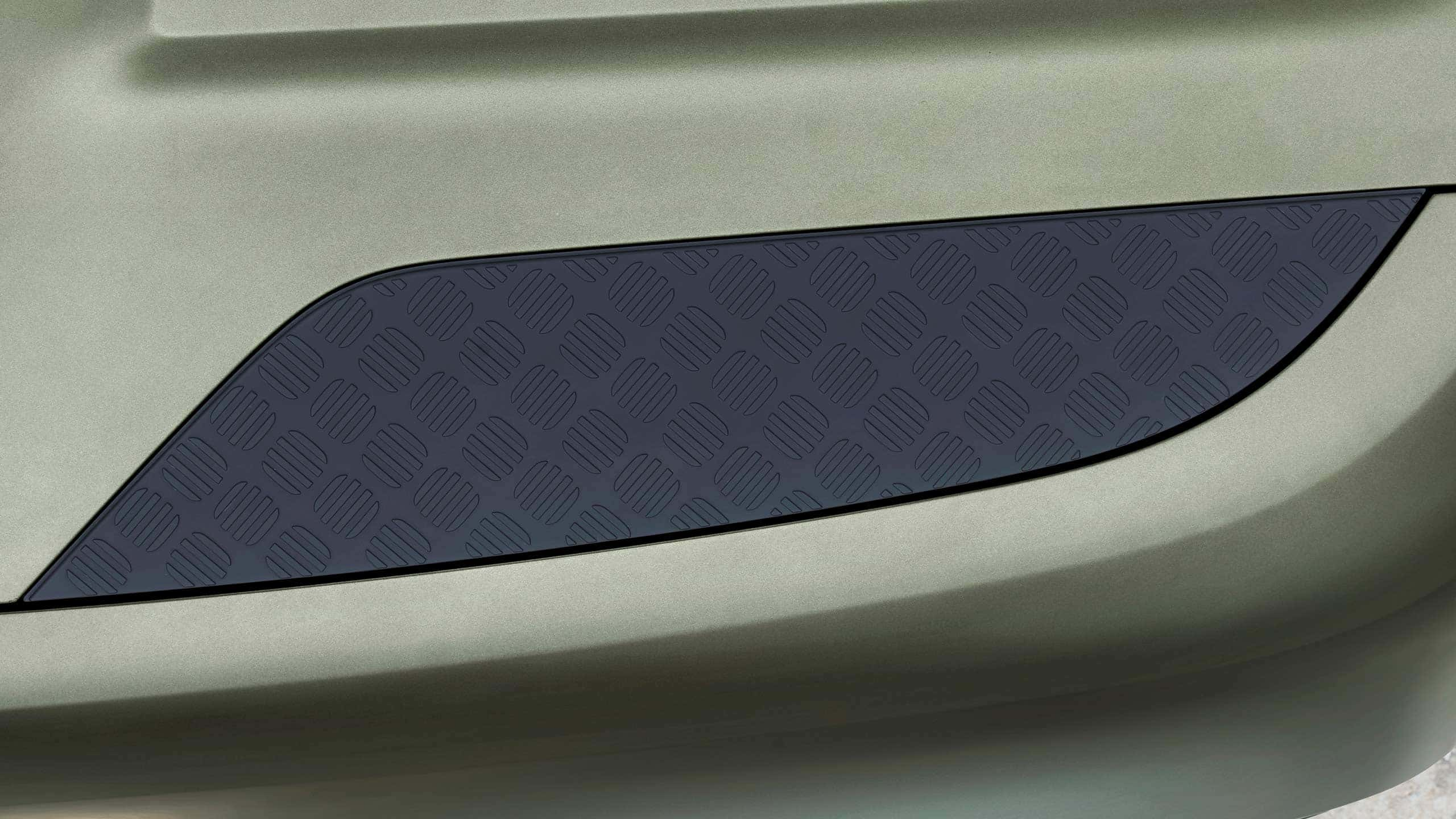 INTERIOR DESIGN
An interior with purpose. The cabin of the Defender can be customized to suit your demands.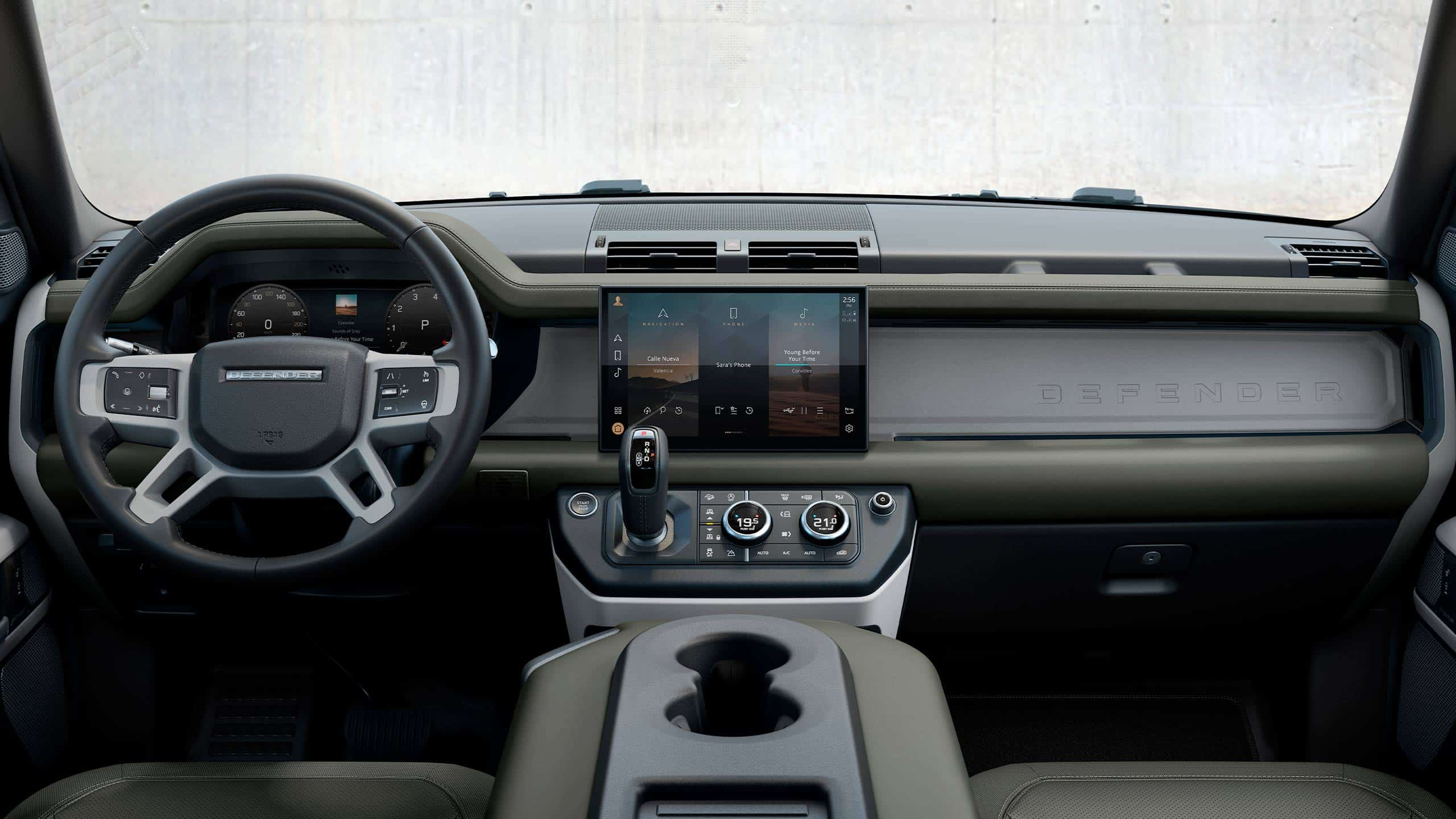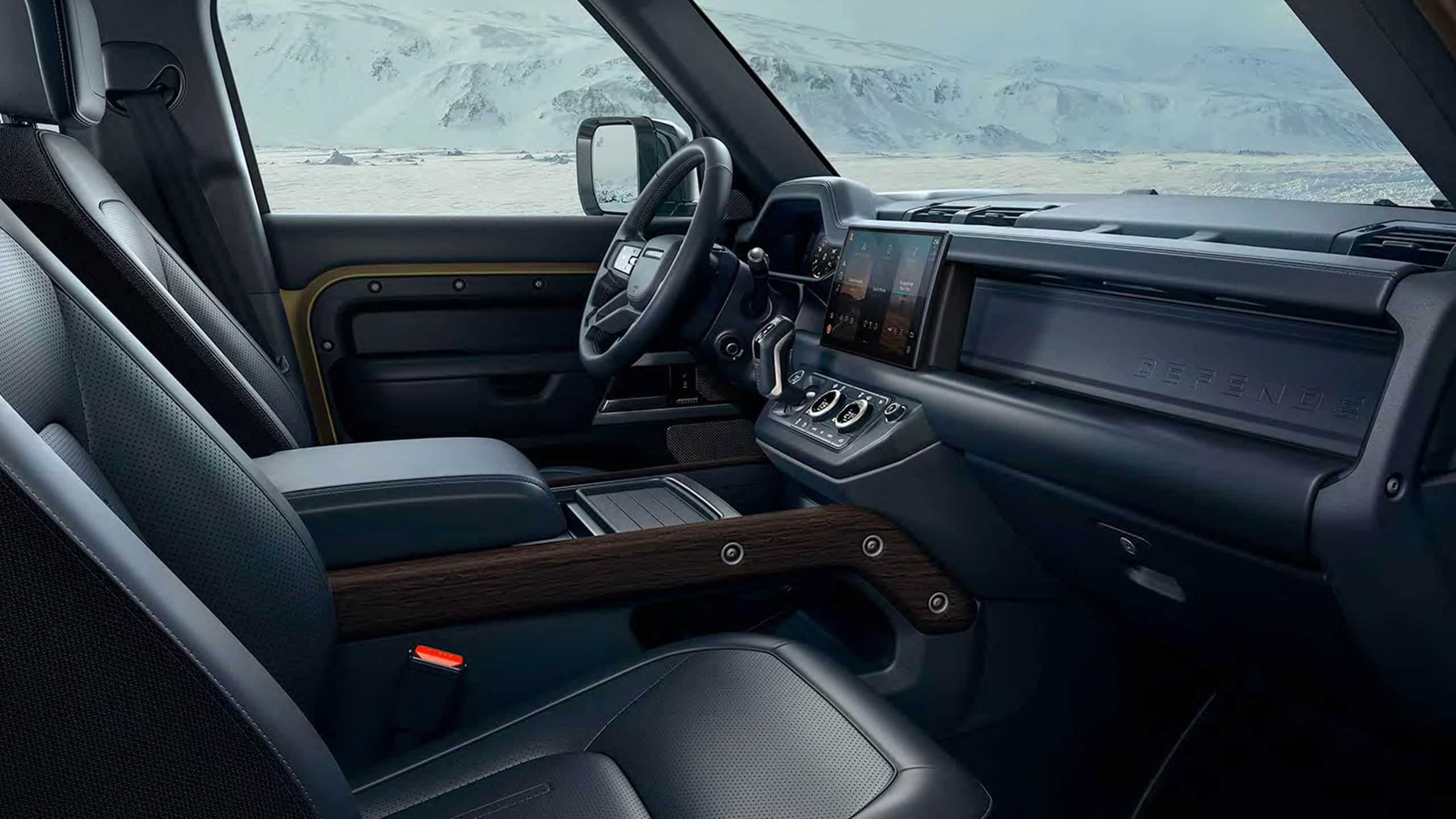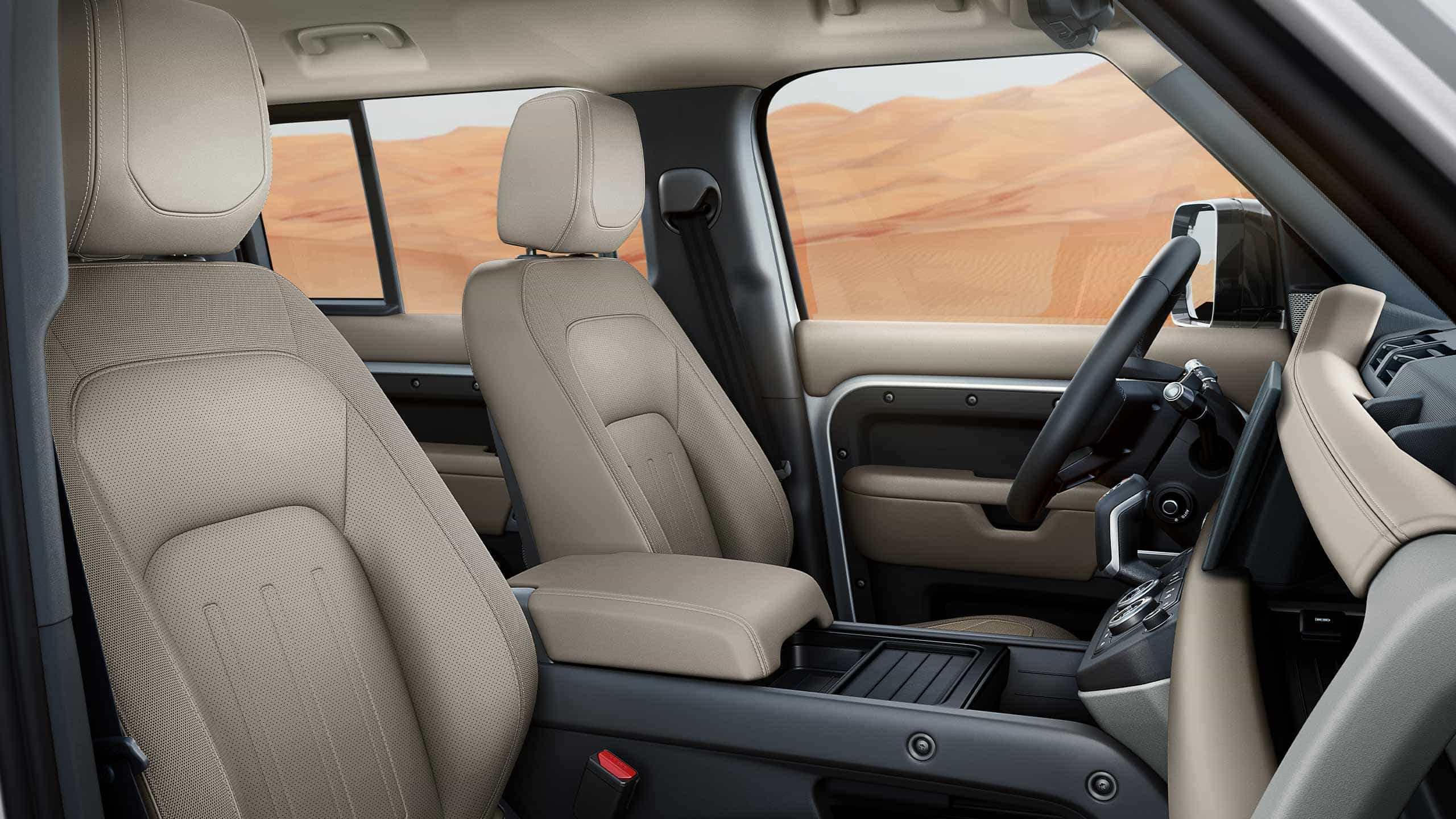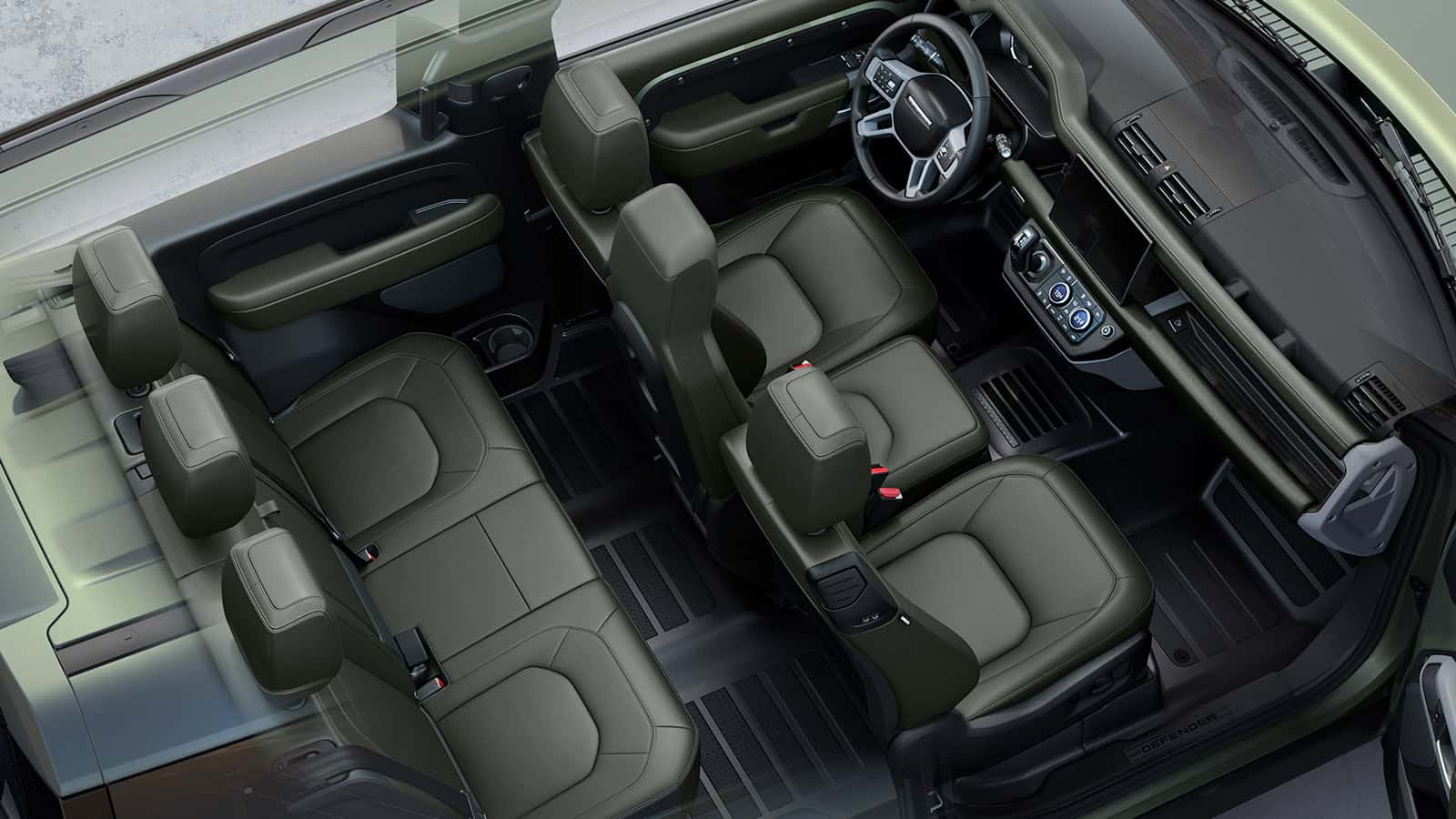 The vehicles shown may not be exact representations of recent upgrades and enhancements. Some features described may be market or powertrain dependent. Please refer to your local Land Rover authorized retailer for the latest specifications.
CHOOSE YOUR DEFENDER
Greatness comes in all shapes, sizes and body designs.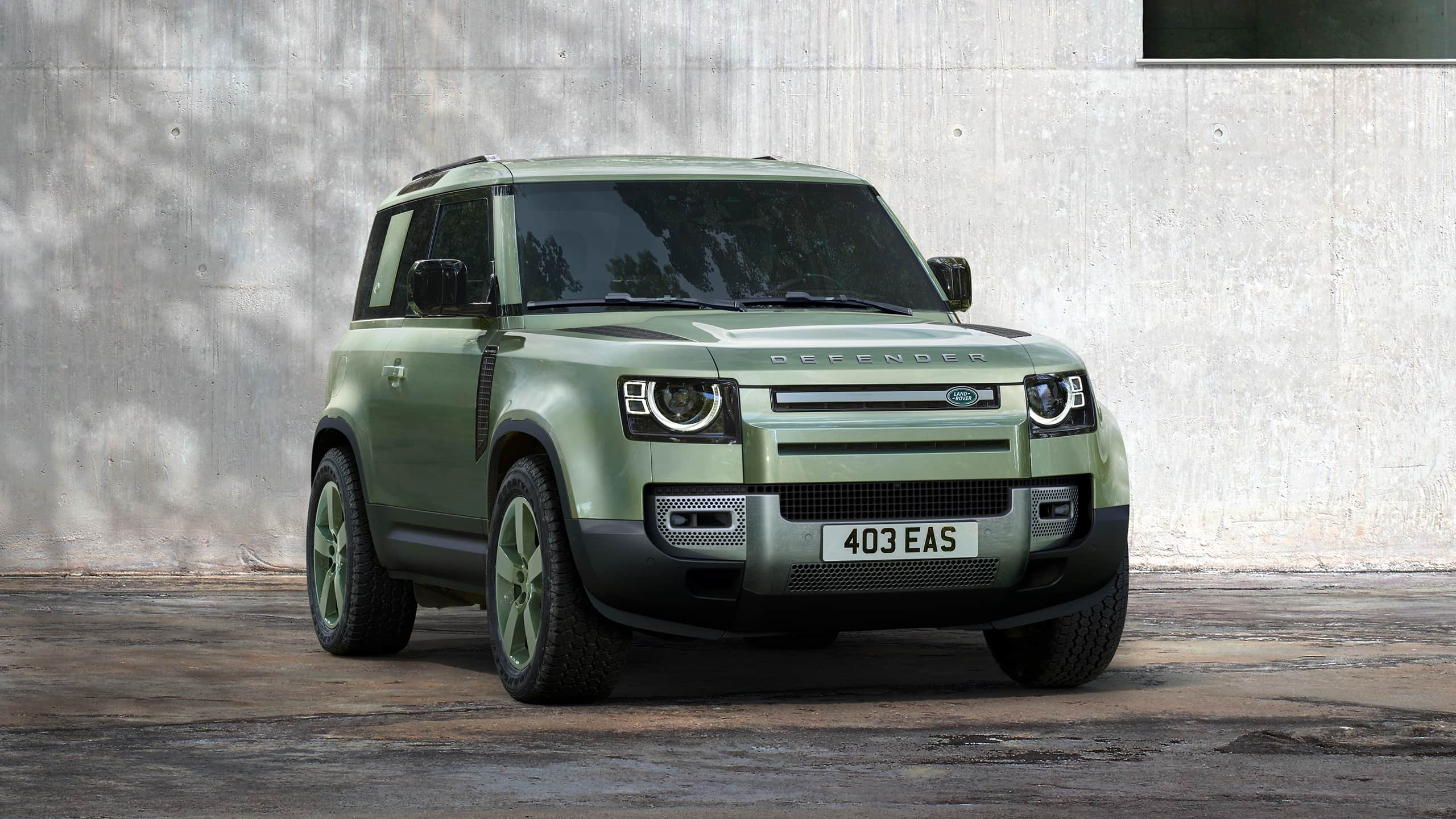 ACCESSORY PACKAGE
Unlimited possibilities. To make more of your world, choose from the four packages below.
1Max speed is 191 km/h when fitted with 20" wheels.

2Defender V8 models have no dynamic roof loading capacity.
Optional features and their availability may differ by vehicle specification (model and powertrain), or require the installation of other features in order to be fitted. Please contact your local Retailer for more details, or configure your vehicle online.
All in-vehicle features should be used by drivers only when safe for them to do so. Drivers must ensure they are in full control of the vehicle at all times.
Pivi and InControl features, options, third party services and their availability remain market dependent – check with your Land Rover Authorized Retailer for local market availability and full terms. Certain features require an appropriate sim with a suitable data contract which will require further subscription after the initial term advised by your Retailer. Mobile network connectivity cannot be guaranteed in all locations. Information and images displayed in relation to the InControl technology, including screens or sequences, are subject to software updates, version control and other system/visual changes depending on options selected.
Off-road sequences on dedicated land with full permissions.
Challenging off-road driving requires full training and experience. Risk of injury and damage. Never drive beyond your abilities.
Always check route, surface, base and exit before entering frozen terrain.
Updates will require data connection.