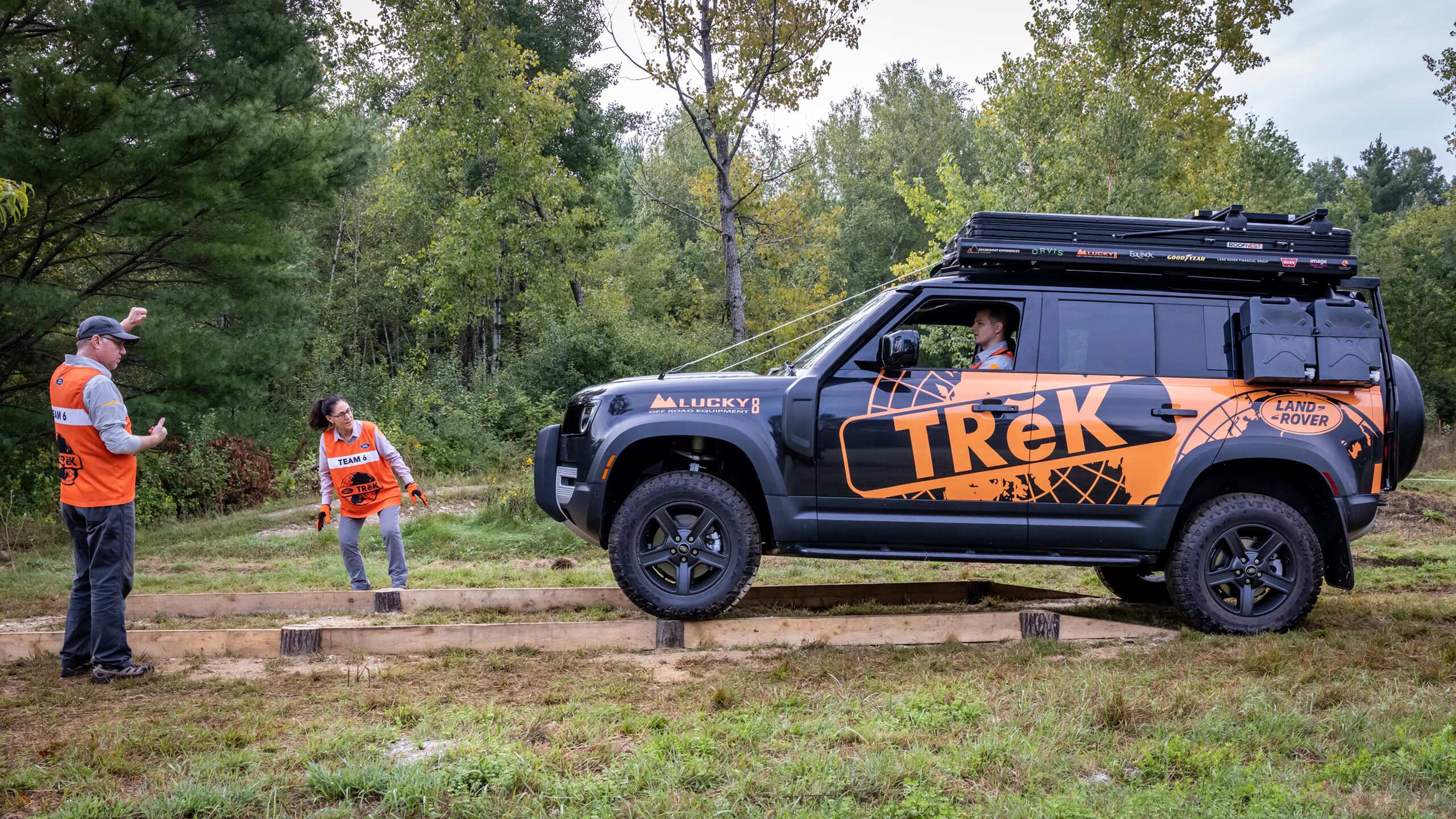 WHAT LEGENDS ARE MADE OF
100 teams of Retailer employees from across North America will gather in Manchester, Vermont, to compete in the 2022 TRĕK regional trials. Inspired by the original Camel Trophy competition, TRĕK tests some of the best experts across the U.S. and Canada as they put their abilities to the test in off-road driving, navigation and team collaboration behind the wheel of a custom Defender vehicle.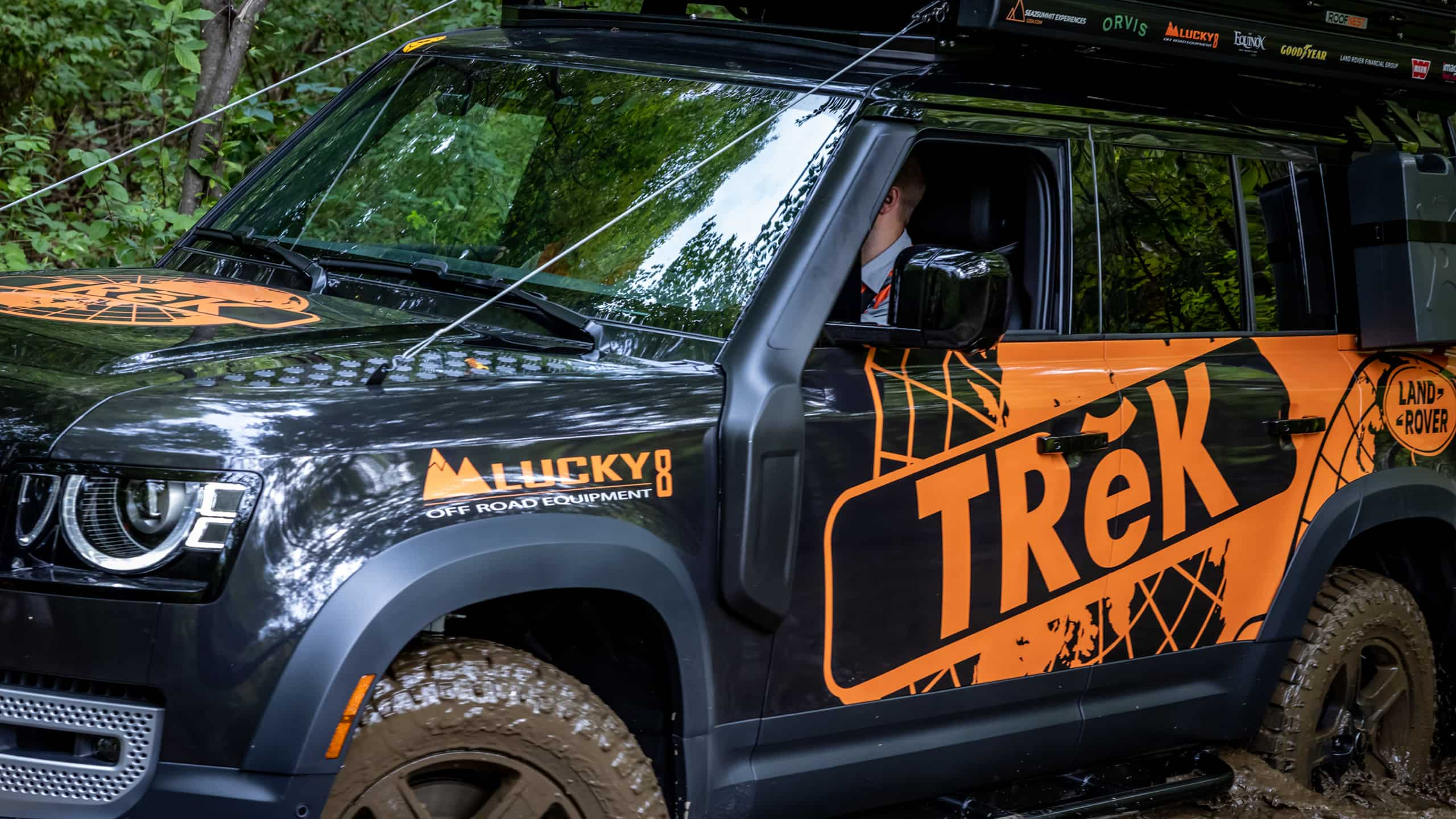 CREATED FOR CAPABILITY
The Defender 110 TRĕK vehicle continues the Defender legacy of overcoming the unpaved pathway. Each vehicle is customized with accessories such as Electric Winch*, Roof Mounted Tent, Roof Mounted Awning, Side-Mounted Water Storage System, Solar Panel and Auxiliary Battery, plus additional features all created to take on some of the toughest demands.
*Before using the winch, please consult the owner's manual or your local Land Rover Authorized Retailer for more details.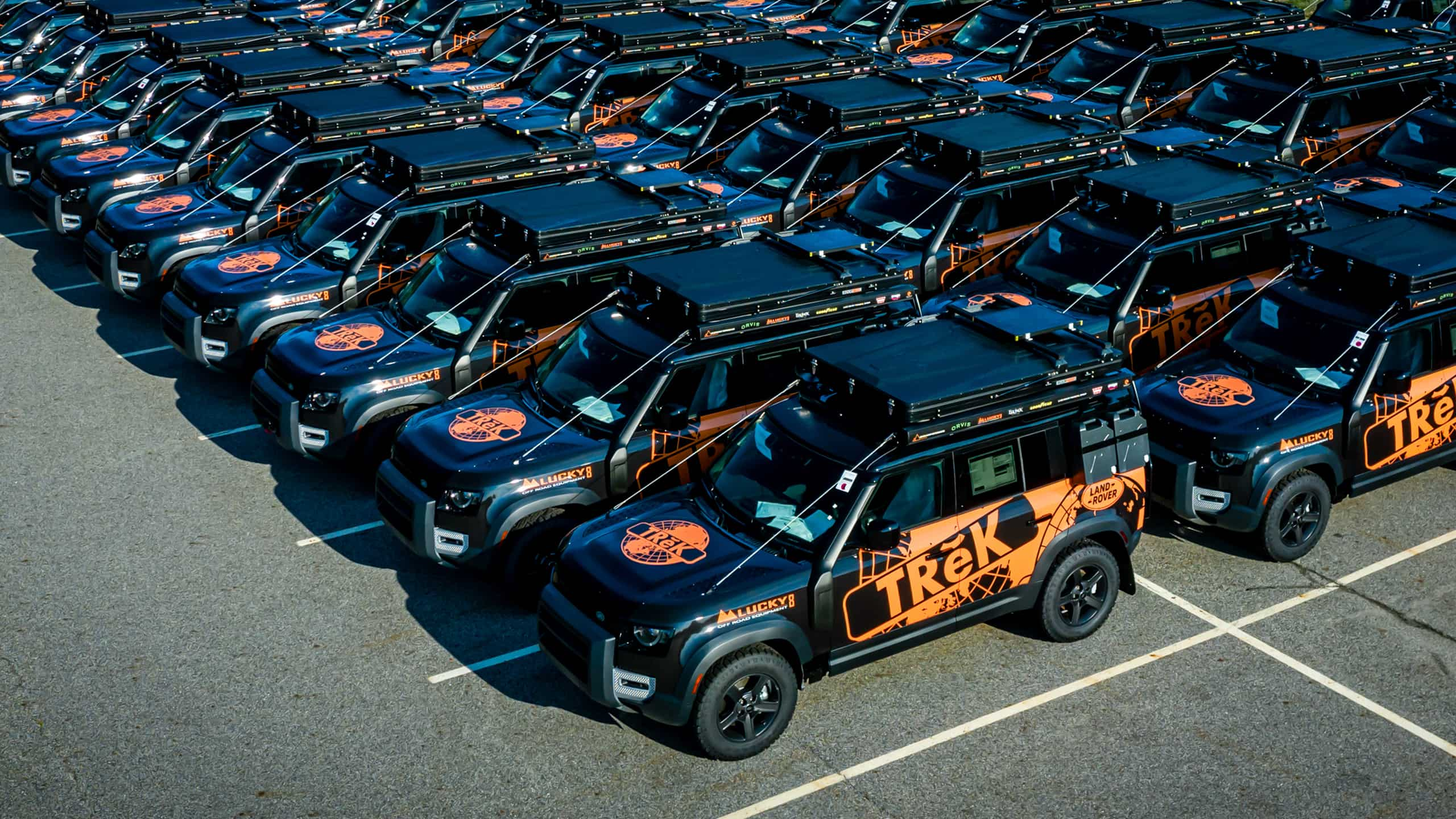 AN EPIC EXPERIENCE
"As we look ahead, we are thrilled to bring back the TRĕK competition for another year putting the capability of the Defender and our retailers' skills to the test. This competition lets us engage with our retailers while letting them embrace and experience firsthand what the Land Rover brand means."
 - Joe Eberhardt, President and CEO, Jaguar Land Rover North America
Lindsey Vonn, famed Olympic ski racer and Land Rover brand ambassador, is a fierce competitor by nature. Last year, she joined Land Rover TRĕK competition, paired up with ski mountaineer Hilaree Nelson and adventure journalist Alyssa Roenigk on her team. Follow their expedition through the Biltmore Estate.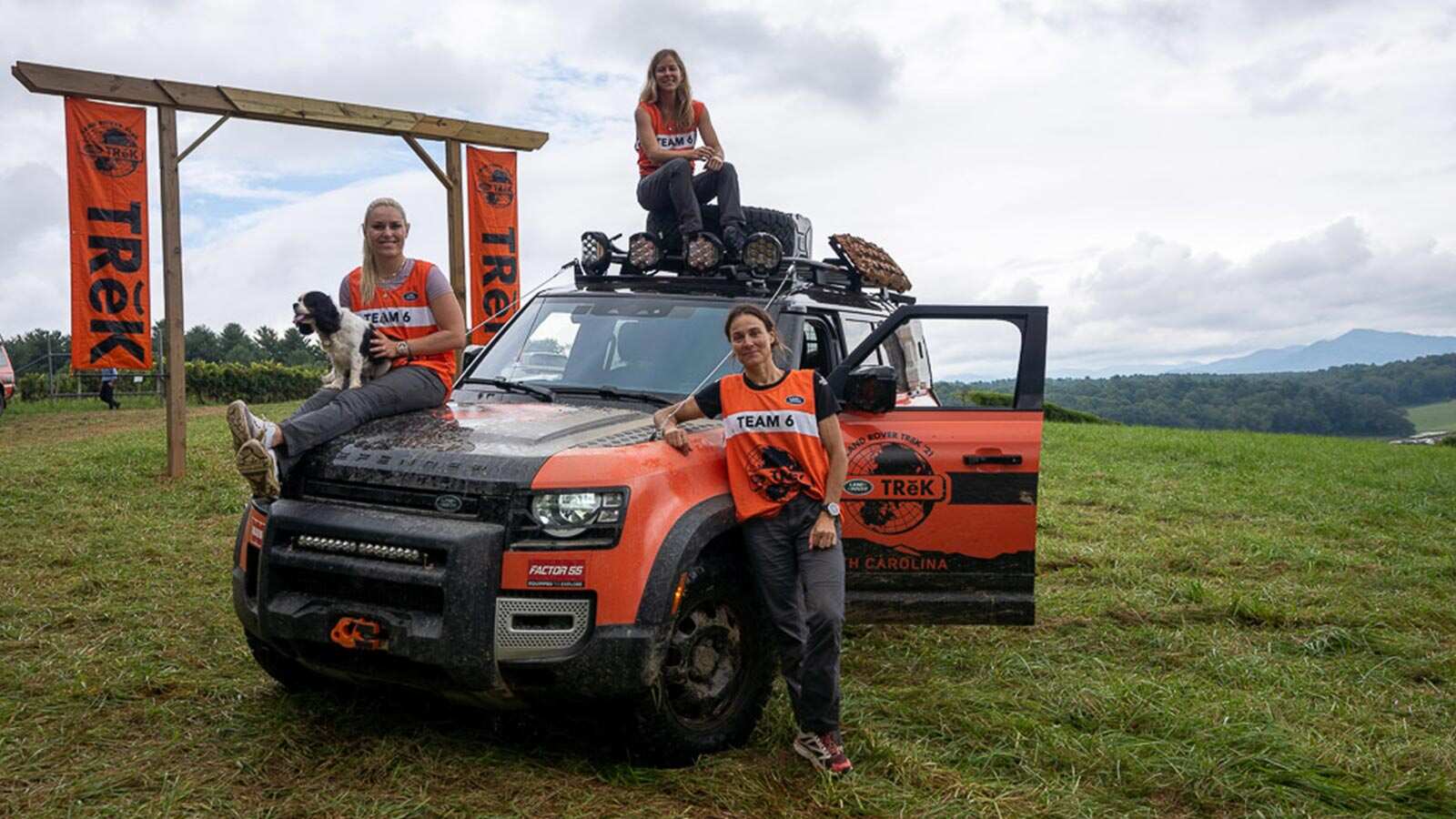 2022 WINNERS
No stranger to the TRĕK event, the Defender was tested to its limits in September 2022 as finalists competed for victory in Manchester, Vermont. The event was a testament to the tenacity and resilience of every Land Rover Retailer involved.
First Place: Land Rover Rochester (Rochester, New York)
Second Place: Land Rover Los Angeles (Los Angeles, California)
Third Place: Land Rover Calgary (Calgary, Alberta)