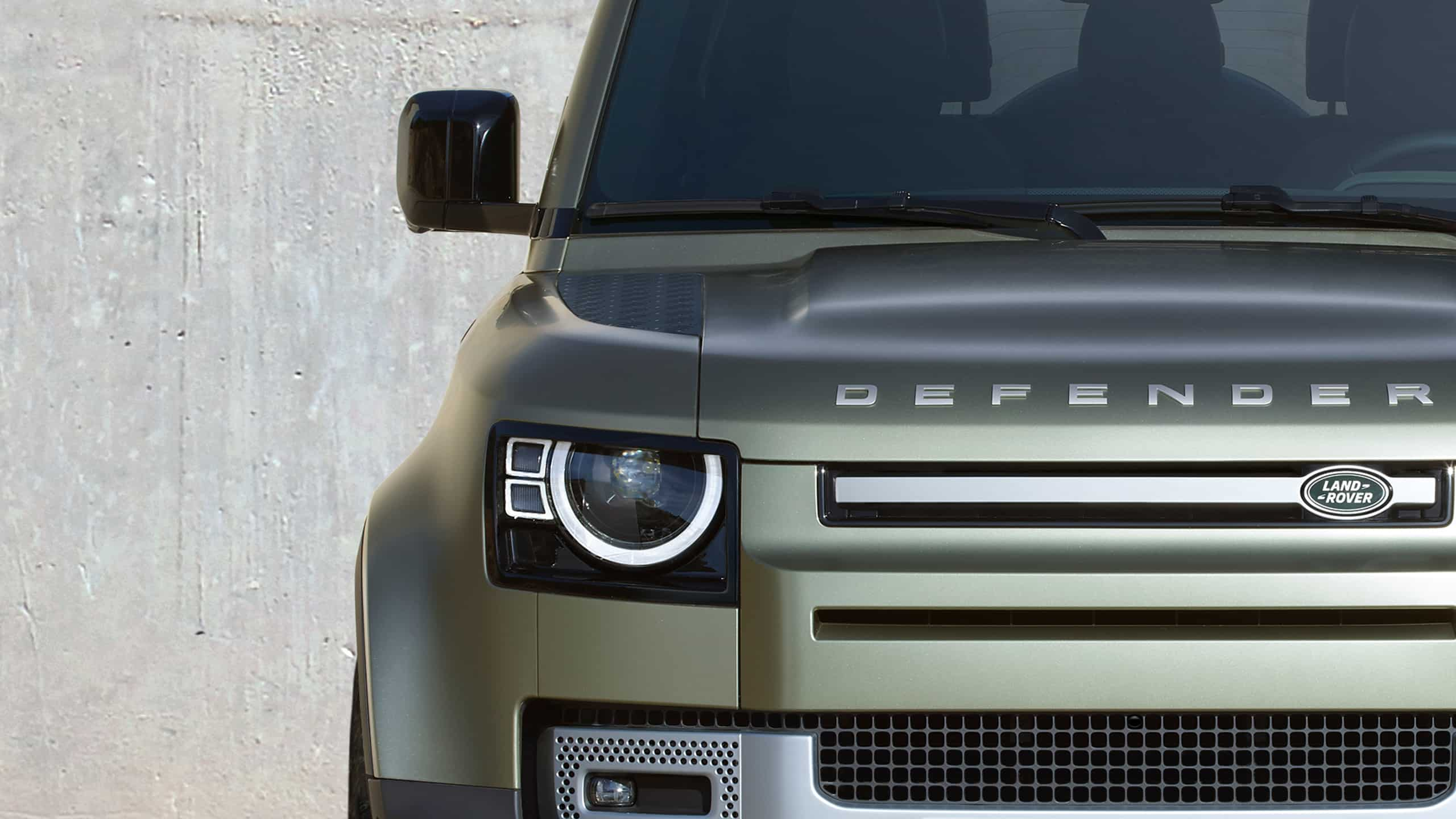 Raised hood, sculpted grille and precise detailing. Reductive surfaces add to Defender's modern and compelling proportions.
Wheels ranging from 18 to 22-inch mean Defender 110 combines presence with off-road prowess.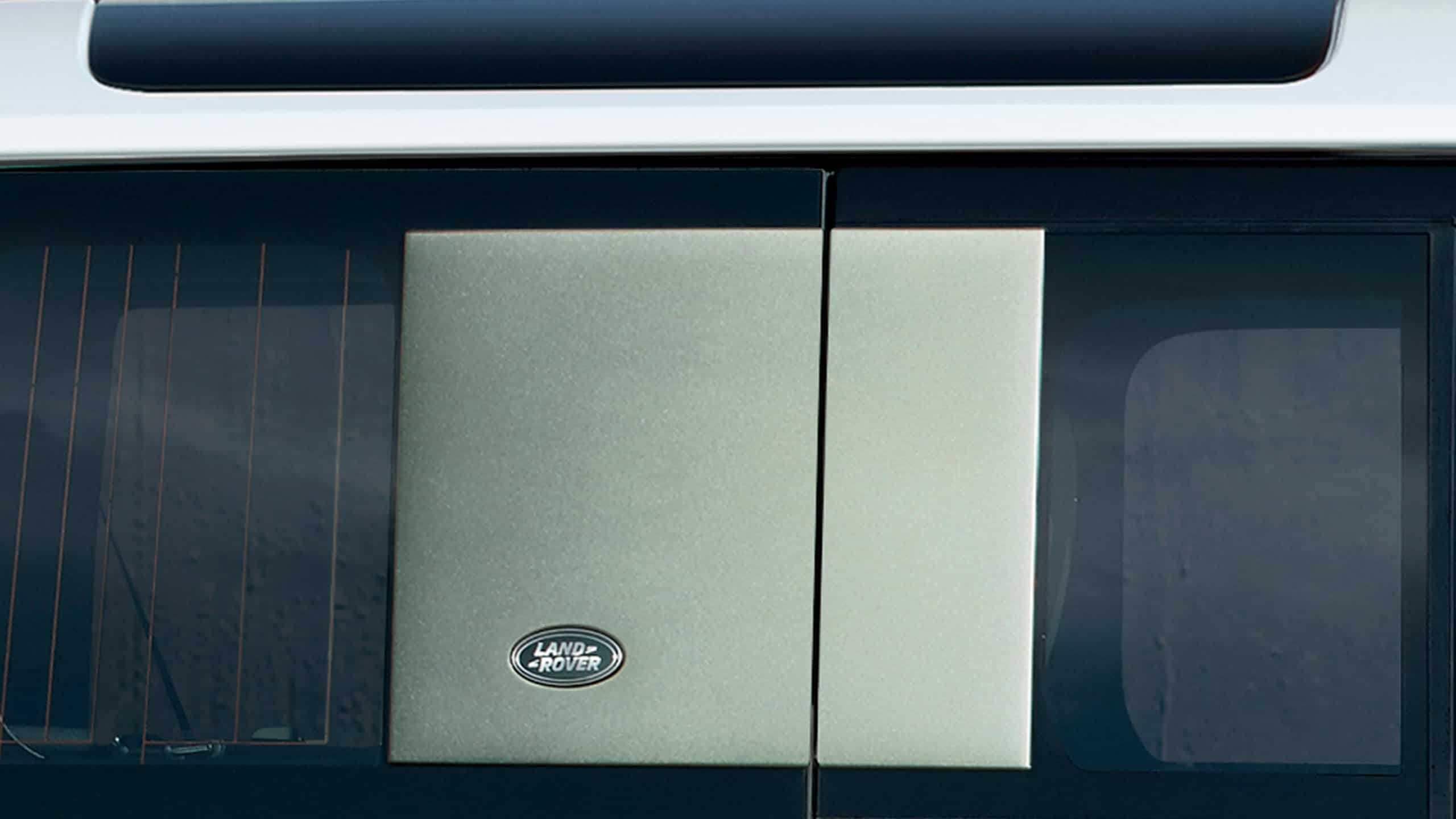 The Alpine lights pay homage to the original Defender, keeping you immersed in your surroundings, with a floating pillar adding to its personality.
The solid shoulders, rear mounted spare wheel and side opening tailgate reinforce Defender 110's distinctive shape.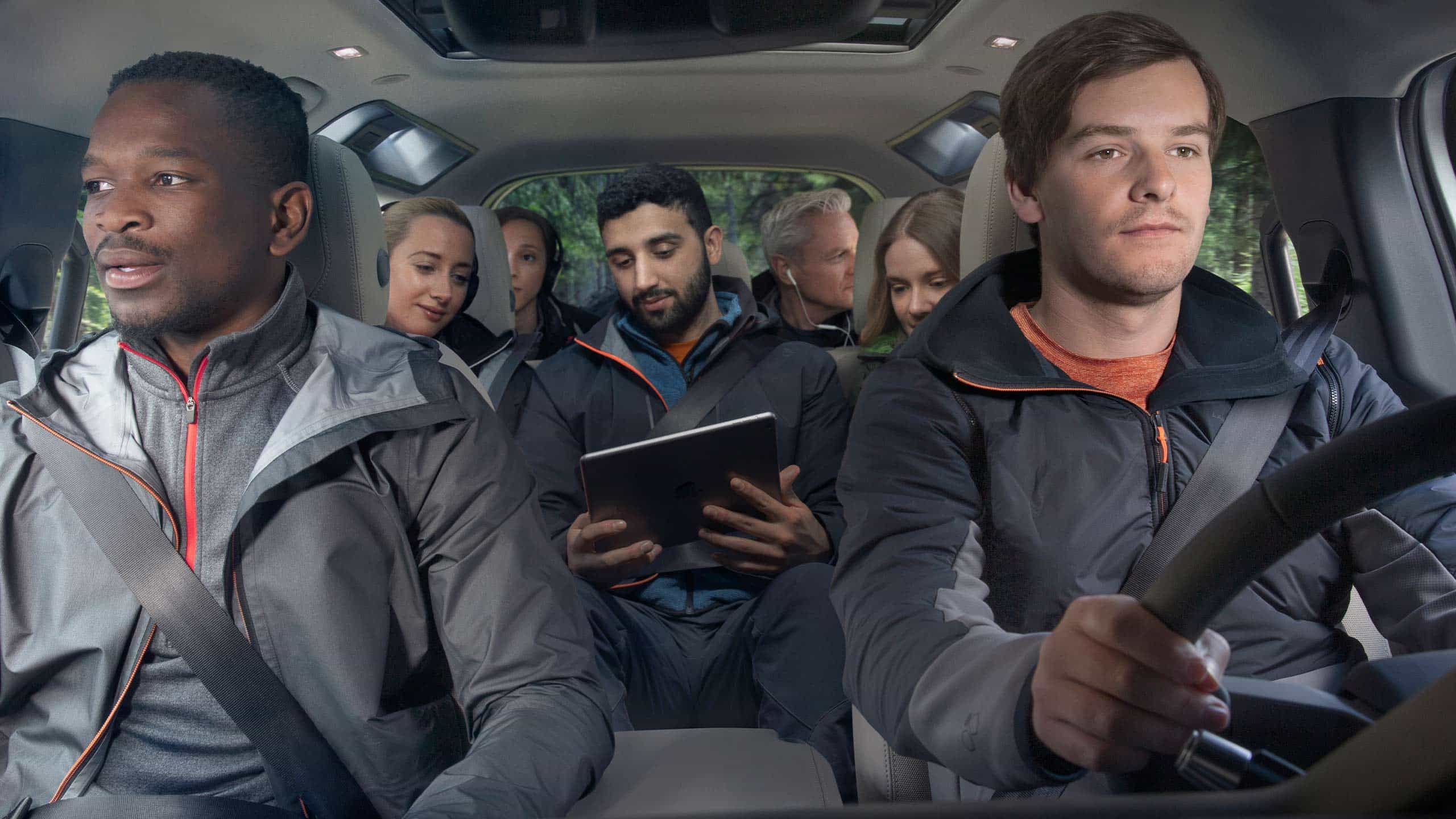 FLEXIBILITY MEETS
PRACTICALITY  
Invite more along for the adventure with the option of seven seats.
European Model Shown
Wherever you travel, do so in the comfort of Defender 110's cabin.
European Model Shown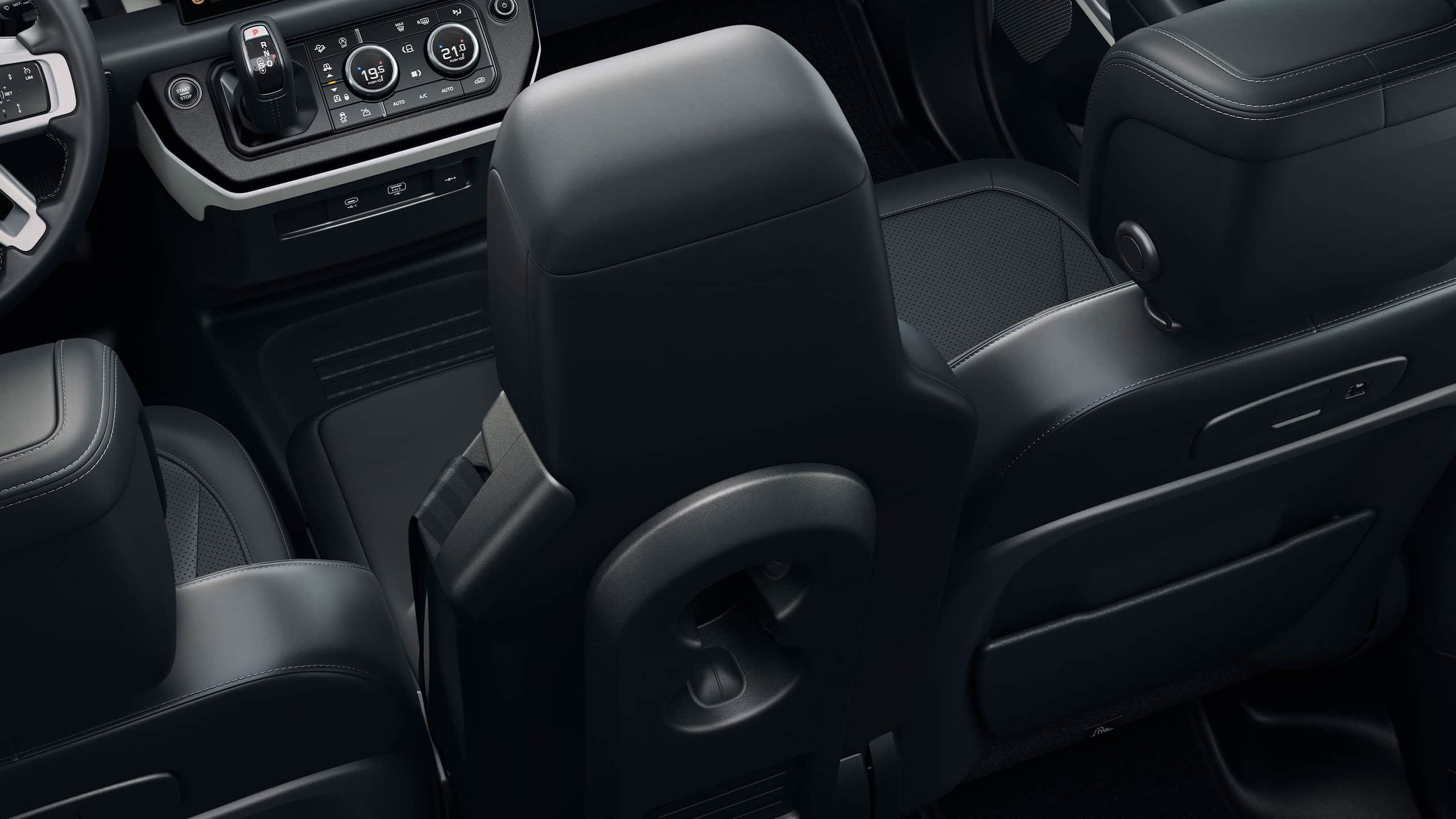 DISTINCTION MEETS PERSONALITY
Tailor the cabin with a variety of seat materials, color combinations and the optional front jump seat.
European Model Shown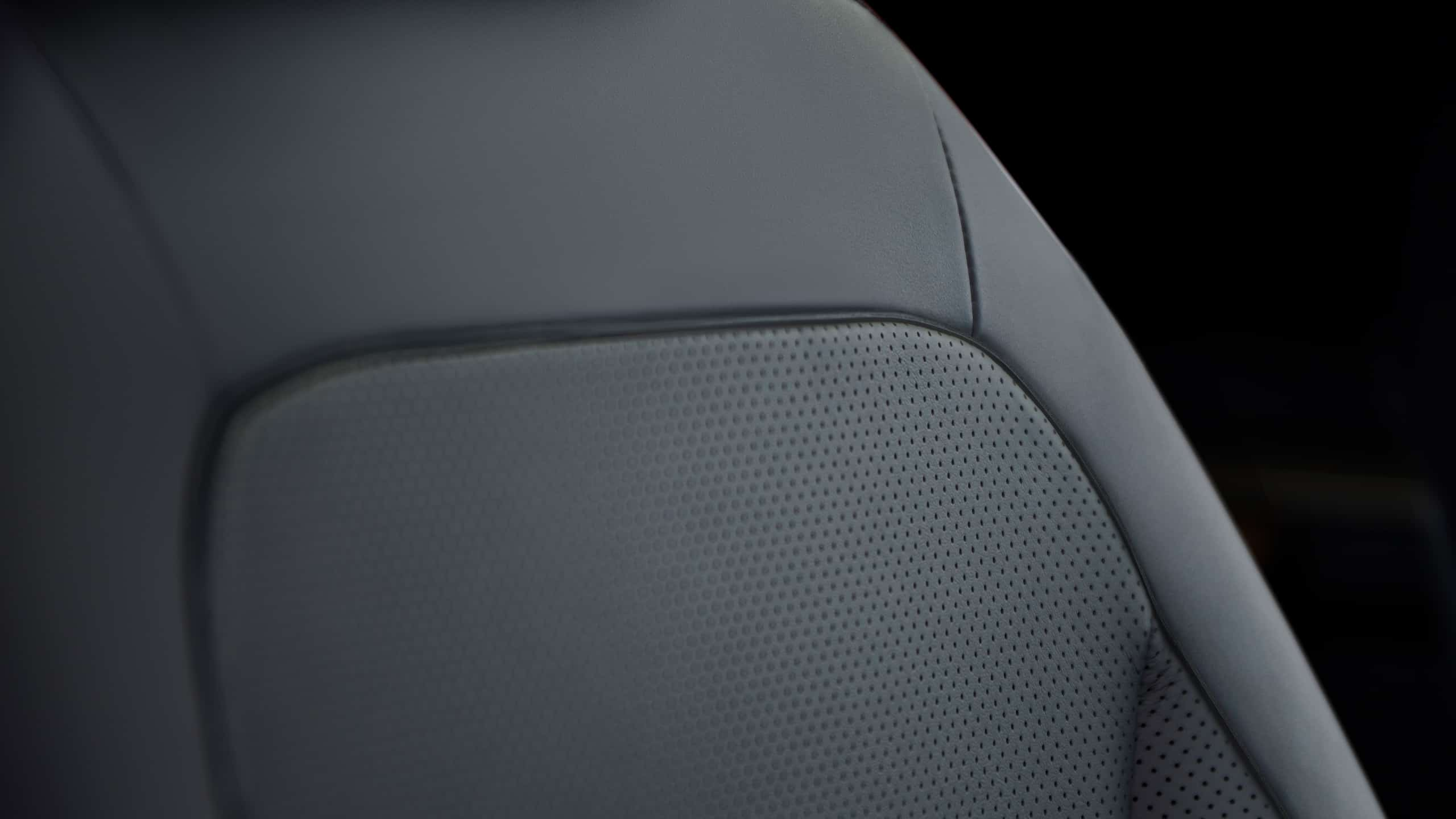 SUSTAINABILITY MEETS
SOPHISTICATION
Resist is a leather-free material with a lower carbon footprint, a fine-grain look and a soft feel.
European Model Shown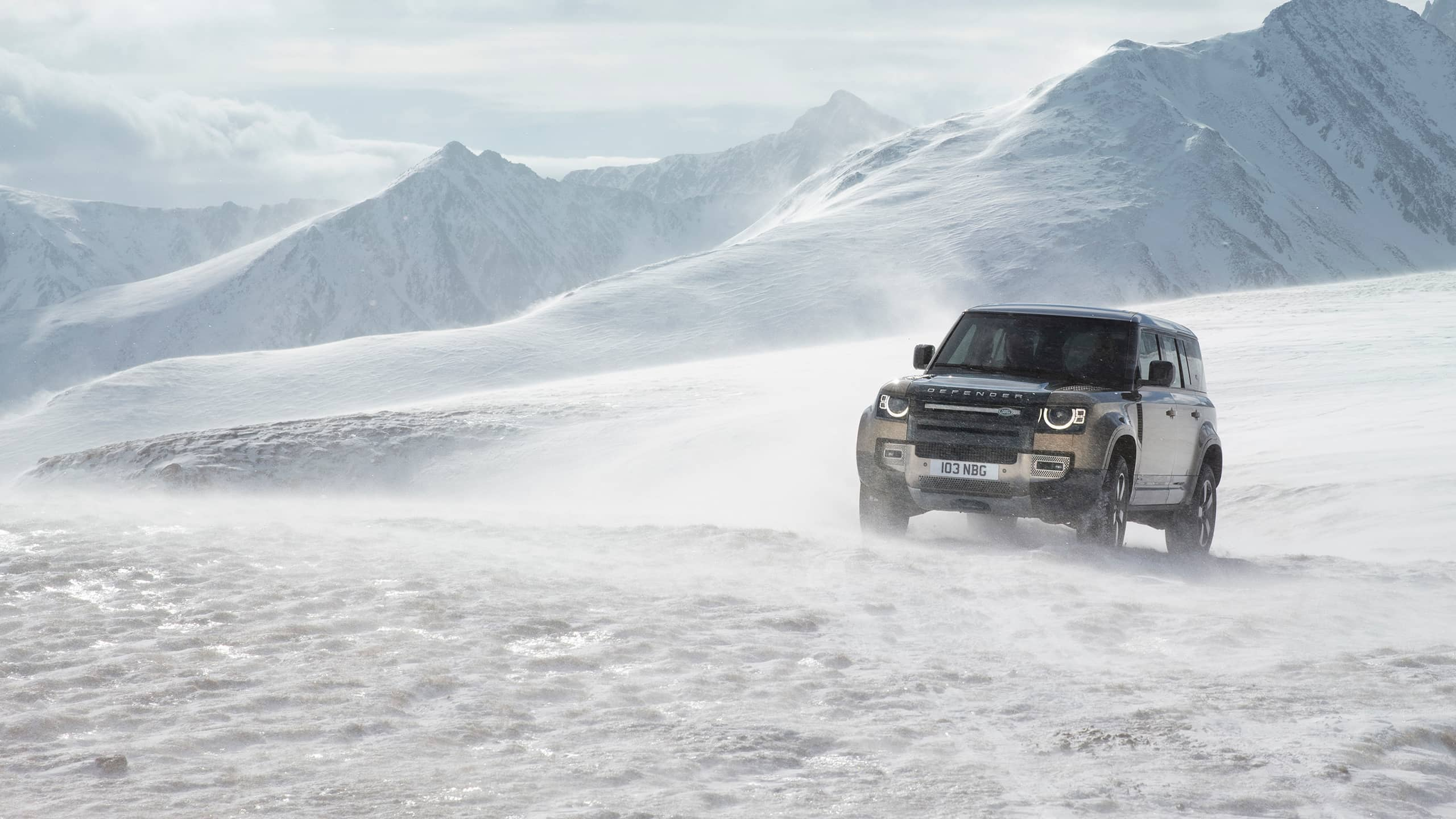 Defender has been engineered and tested to the extreme, above and beyond the standard for SUVs. This is our strongest Defender ever.
European Model Shown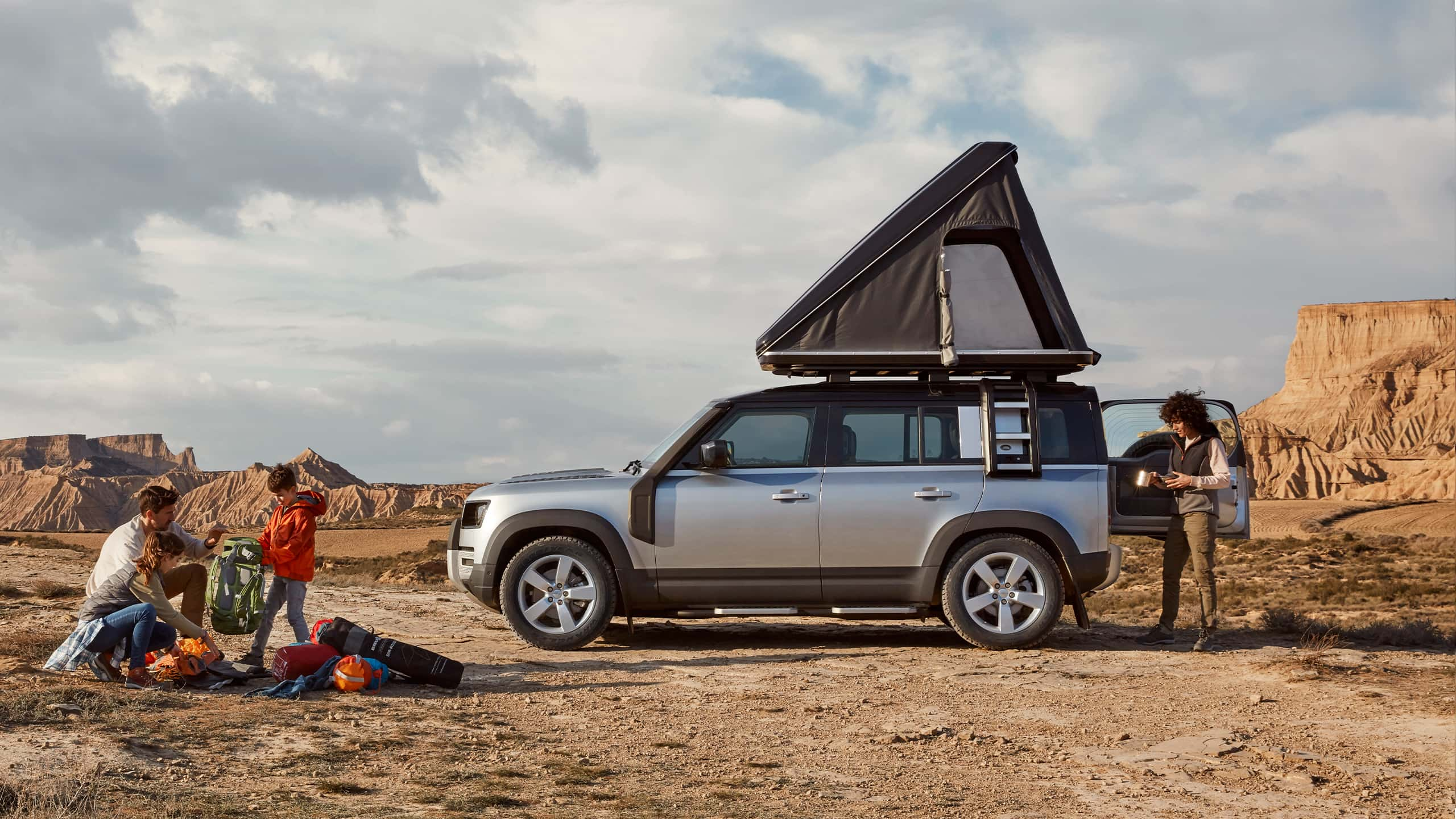 Bring even more, with the 168kg* dynamic roof load. Once you're parked up, the 300kg* static load means your adventure continues overnight with the Rooftop Tent.

European Model Shown
Respond to the toughest of demands with a towing capacity of up to 3,500kg. Advanced Tow Assist allows you to reverse a trailer while Defender takes care of the counter steering.
European Model Shown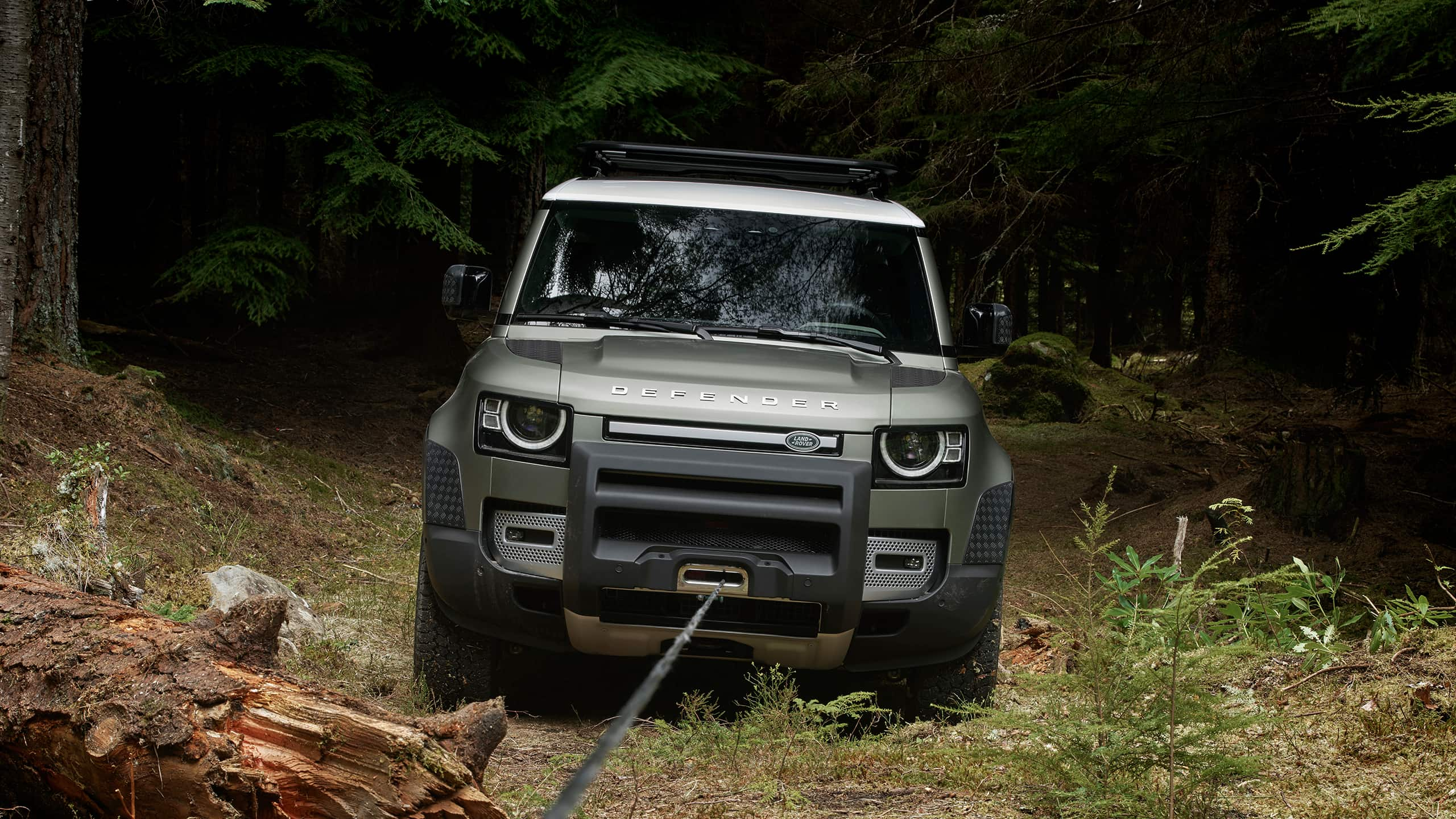 A demonstration of hauling power and sheer strength, the electric winch has a maximum pulling force of 4,536kg and can be operated via remote control up to 45 metres away.1
European Model Shown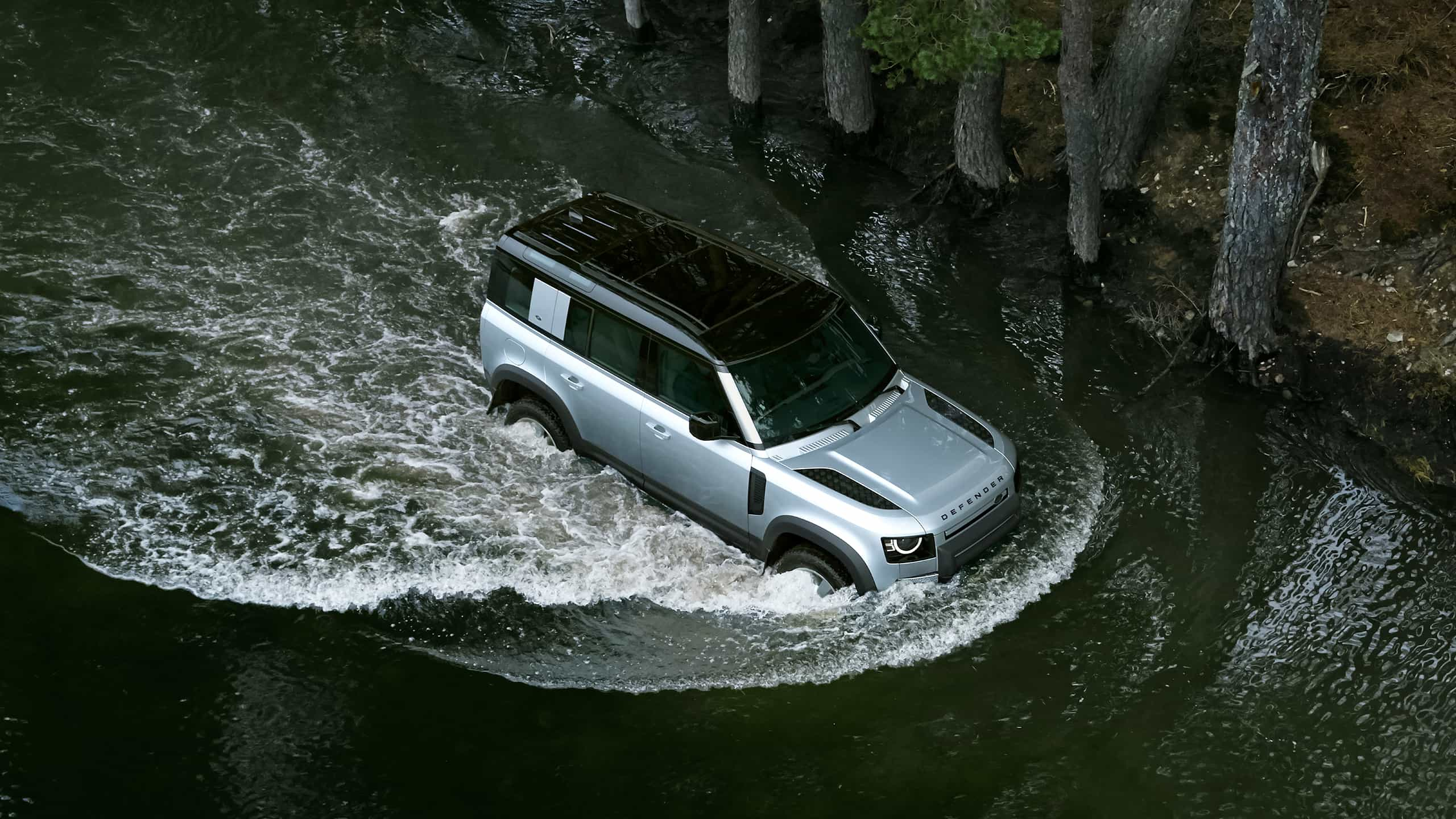 Confidently cross waters with Defender 110's 900mm wading depth2, while 3D Surround Camera with Wade Sensing tells you how deep the water is.
European Model Shown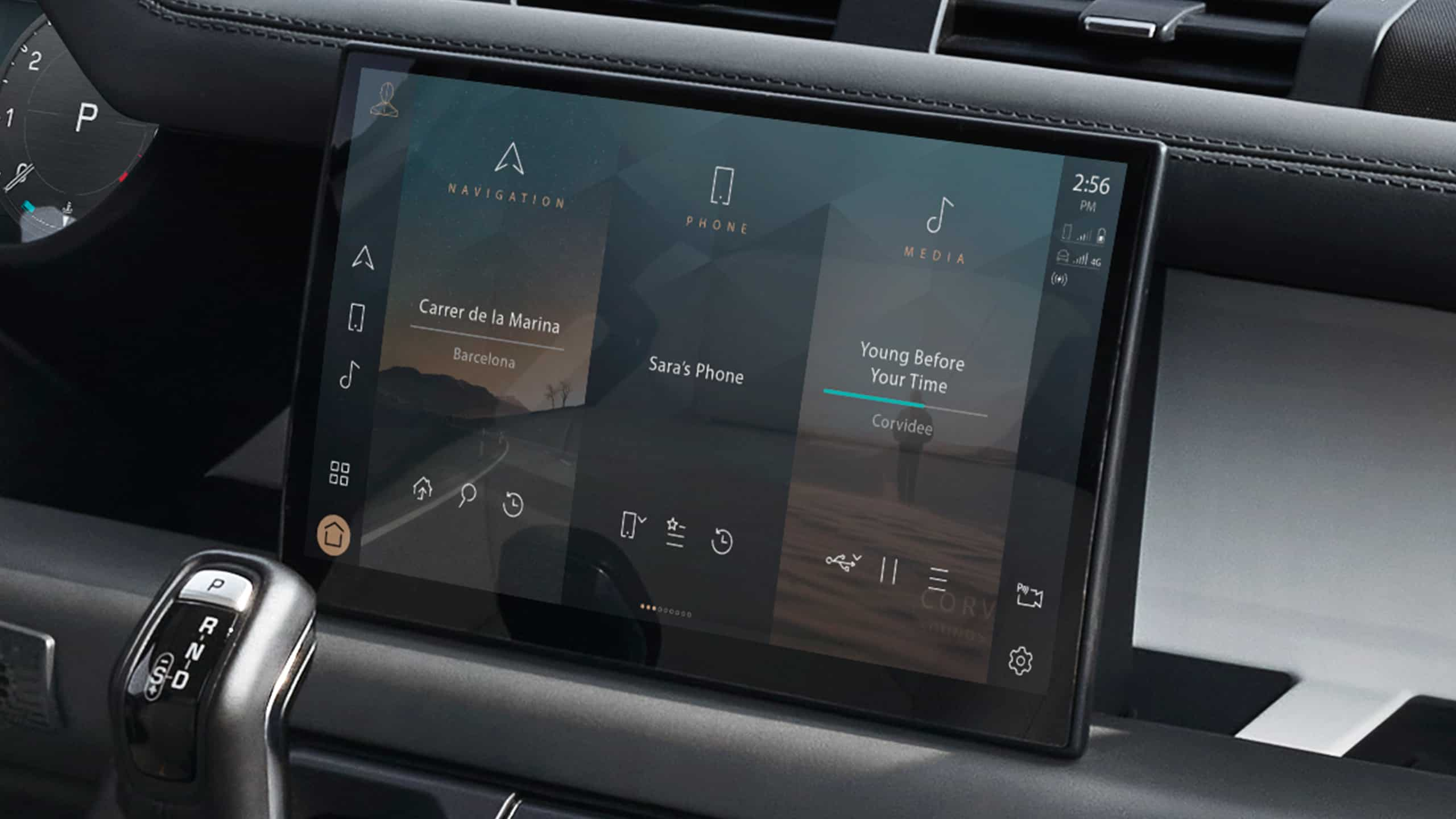 Stay connected with the award-winning Pivi Pro3 infotainment system, featuring an 11.4-inch central Touchscreen that puts intuitive control at your fingertips.
European Model Shown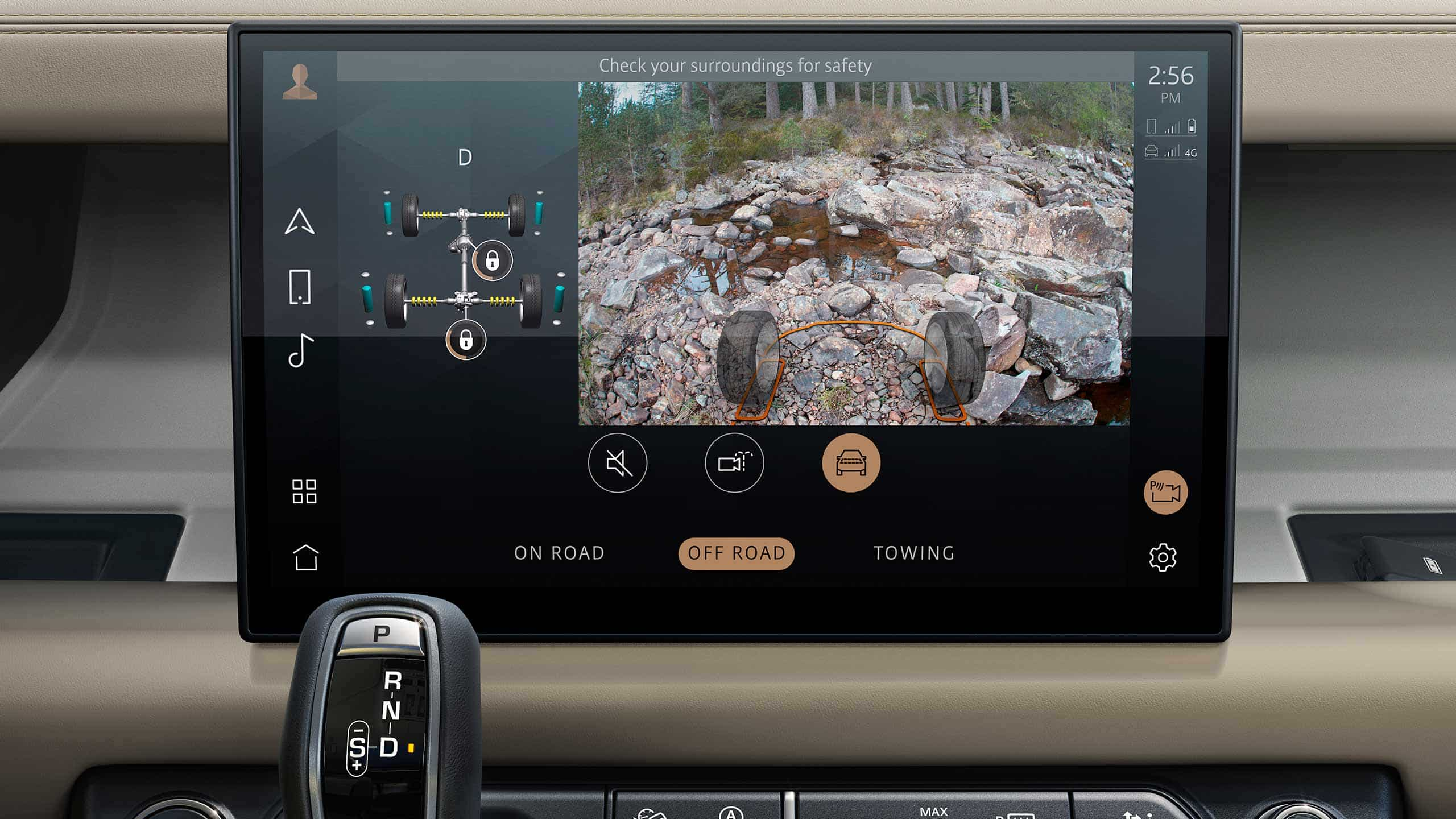 Move with confidence. 3D Surround Camera with ClearSight Ground View offers a 360° view of your surroundings, helping you manoeuvre on various terrain.
European Model Shown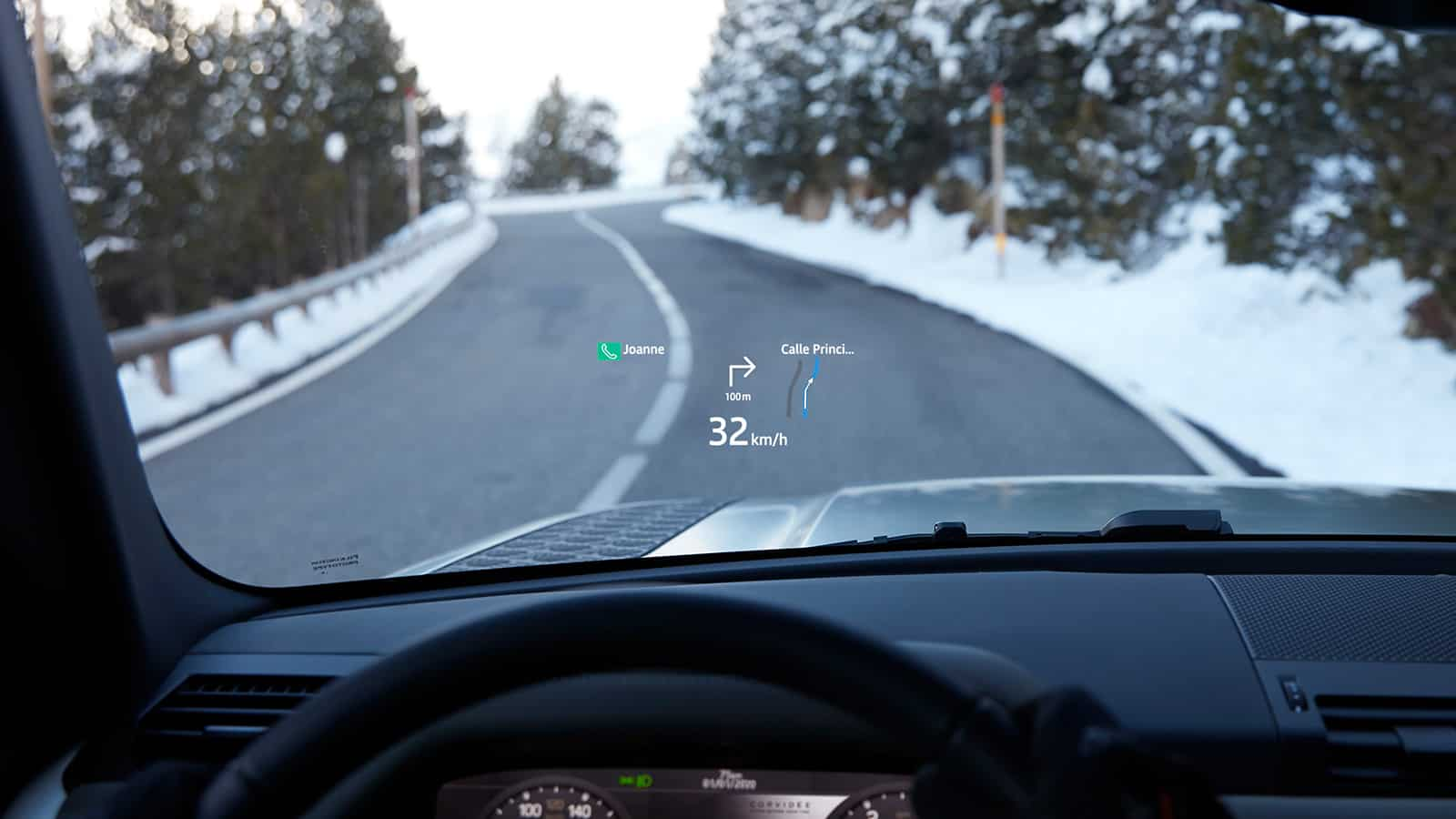 INTUITIVE DRIVER DISPLAYS
Stay informed with the 12.3-inch Interactive Driver Display, allowing you to customize the vehicle and journey data shown. Project key information onto the windshield with the optional Head-up Display.
European Model Shown
ALL-ROUND PERSONALIZATION

*With Off-Road Tires. Not available on Defender V8 models.

††Max speed is 191km/h when fitted with 20-inch wheels.

1Not compatible with Front Expedition Protection System or 'A' Frame Protection Bar.
2Always check route and exit before wading.
3Connected Navigation will require further subscription after the initial term advised by your Land Rover Authorized Retailer.
4Image is not live. Check surroundings for safety.
5Fair use policy may apply. Standard 1 year subscription, which can be extended after the initial term advised by your Land Rover Authorized Retailer.
6Feature subject to local regulations. If bifocal or varifocal users cannot easily adjust focus on the ClearSight digital rear view image, they may revert to rear view mirror mode at any time.
7Always follow local speed limits.