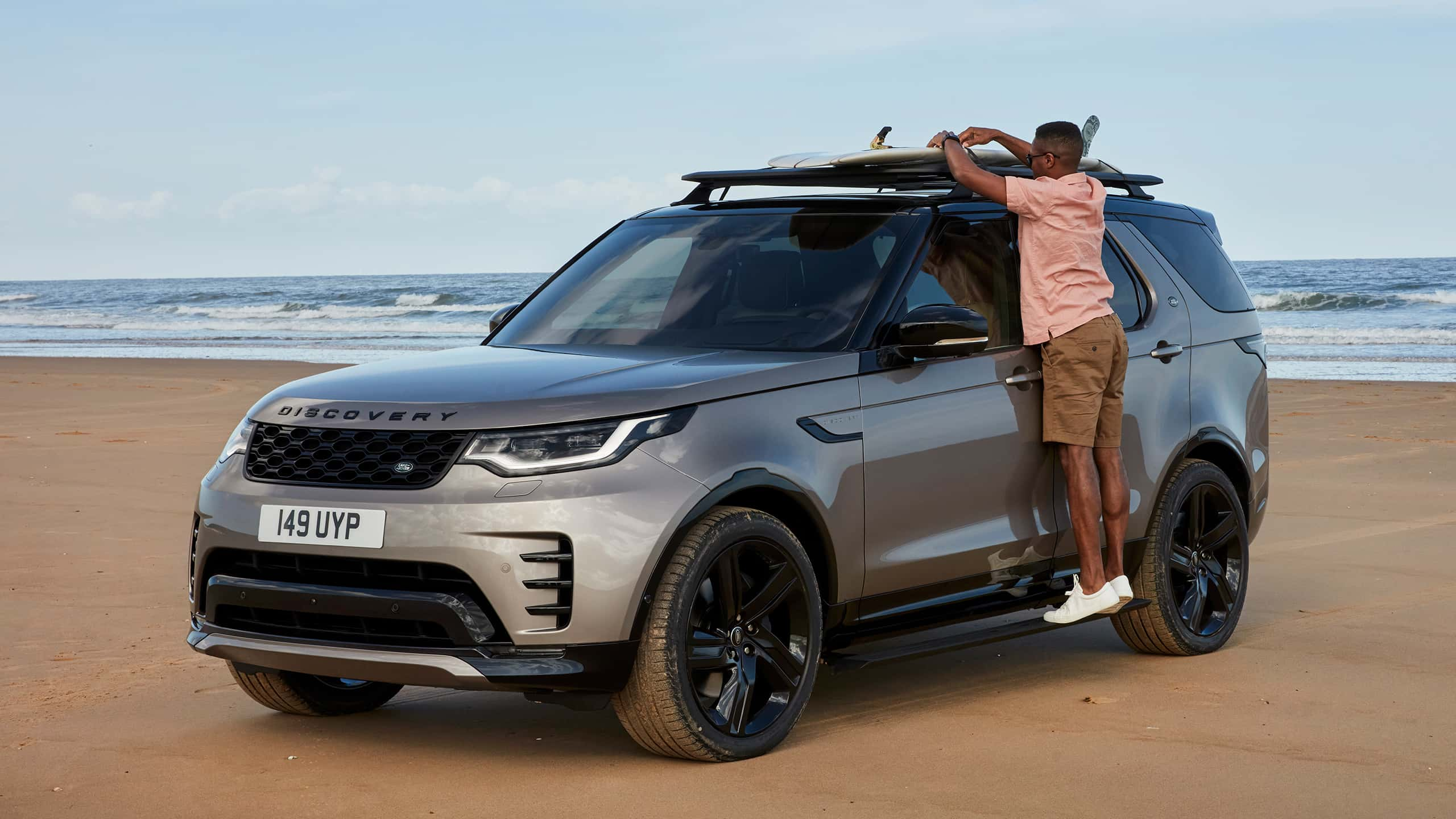 Once you arrive at your destination, Deployable Side Steps make getting in and out of the vehicle, as well as reaching the roof rack, even easier.
European model shown.
When you've got your hands full, you can open the tailgate by sweeping your foot underneath the vehicle and then close it again with the touch of a button.
European model shown.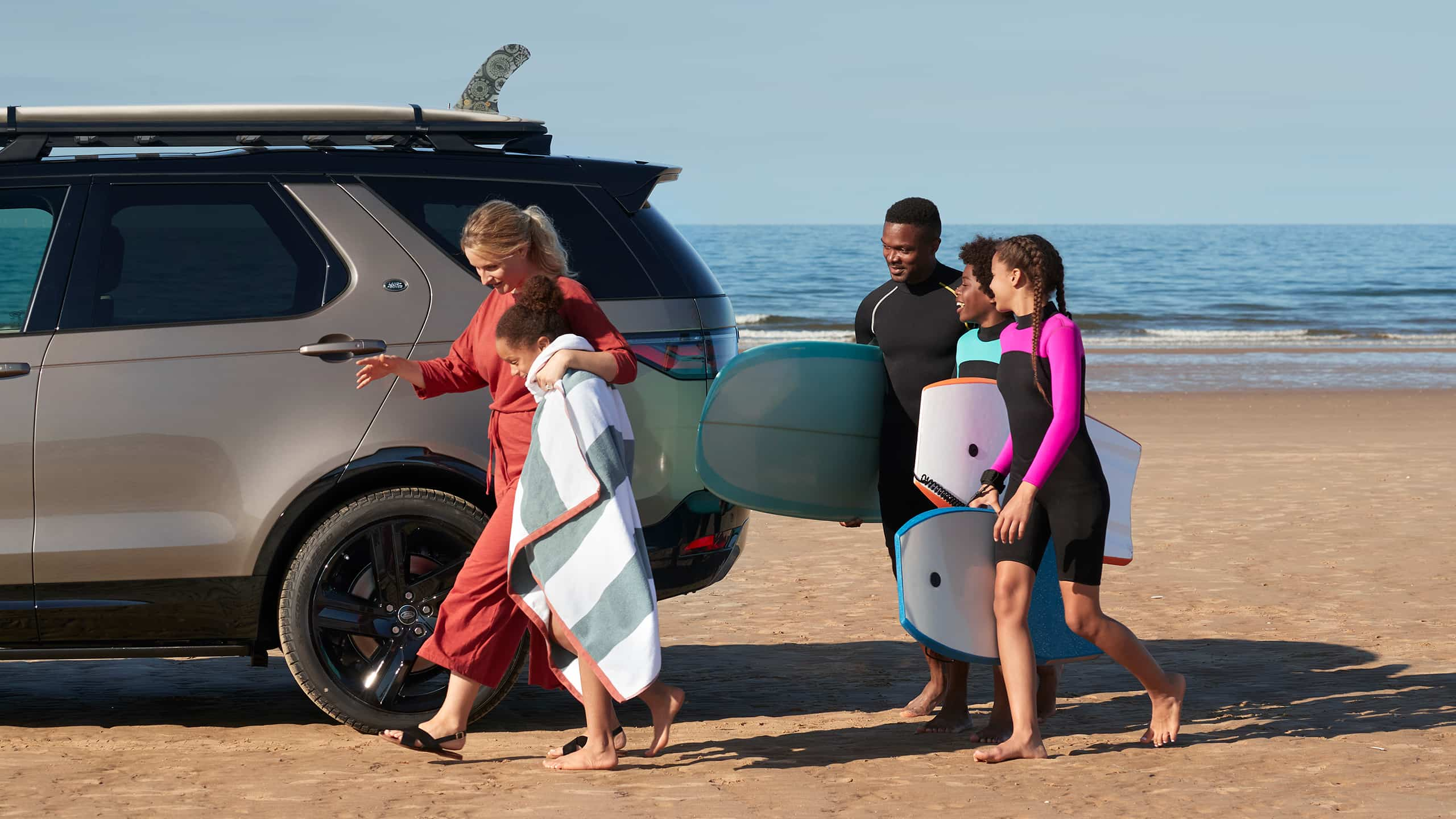 From its ample storage to its five ISOFIX points, Discovery helps to keep your family and your belongings protected on every adventure.
European model shown.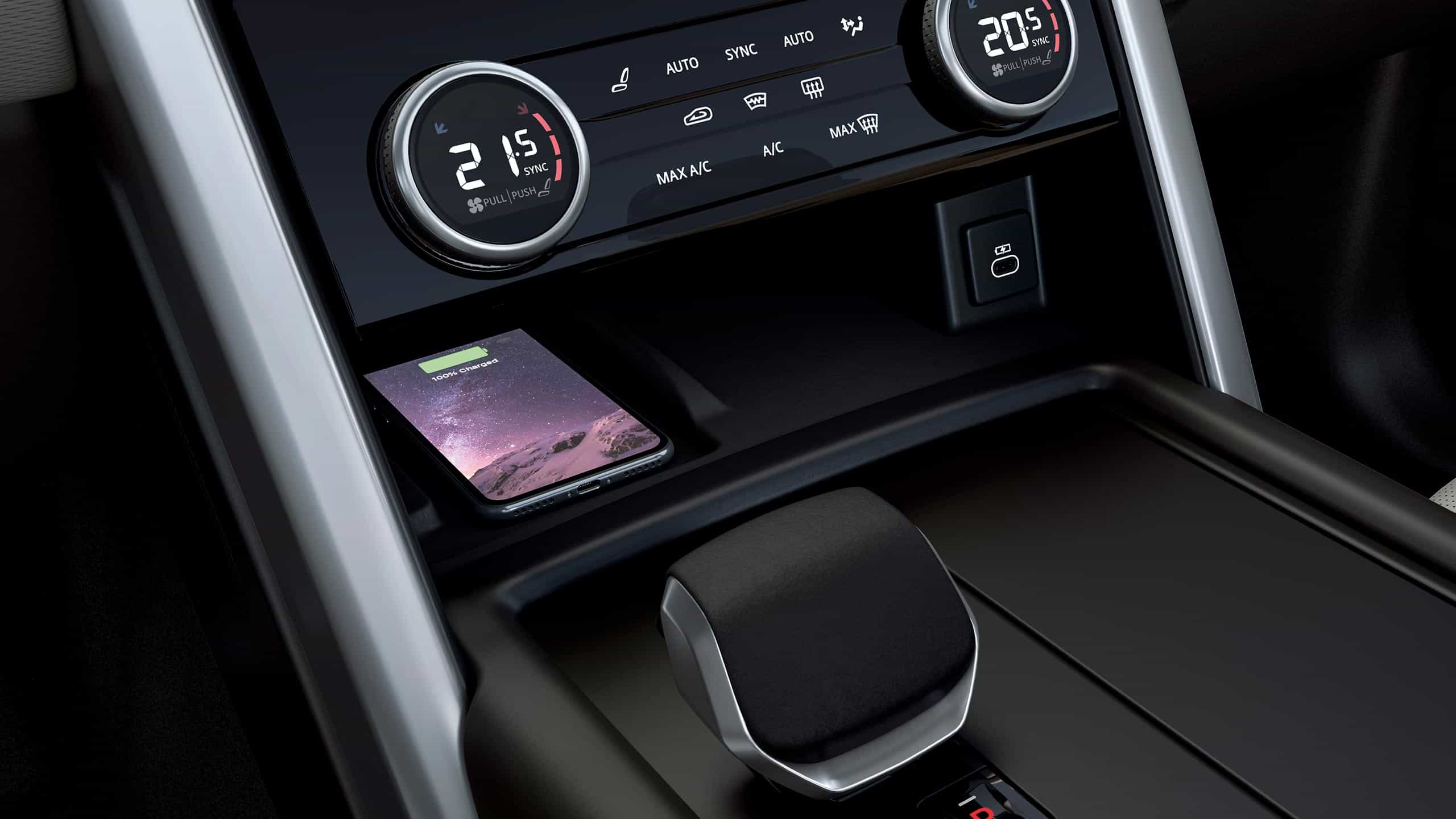 Wireless charging is available in the front seats with USB ports throughout the vehicle for everyone.  
European model shown.
ENTERTAINMENT FOR EVERYONE 
Keep everyone entertained, especially on those longer adventures, with specially designed Click and Go device holders.  
European model shown.
Ready for the whole family, with 7 full-sized seats that can be reconfigured with a tap of the touchscreen.
European model shown.
Discovery's outstanding towing capacity of up to 3,500 kg combines with a range of towing aids, including Advanced Tow Assist, so you can tow anything from horse boxes to trailers with confidence.
European model shown.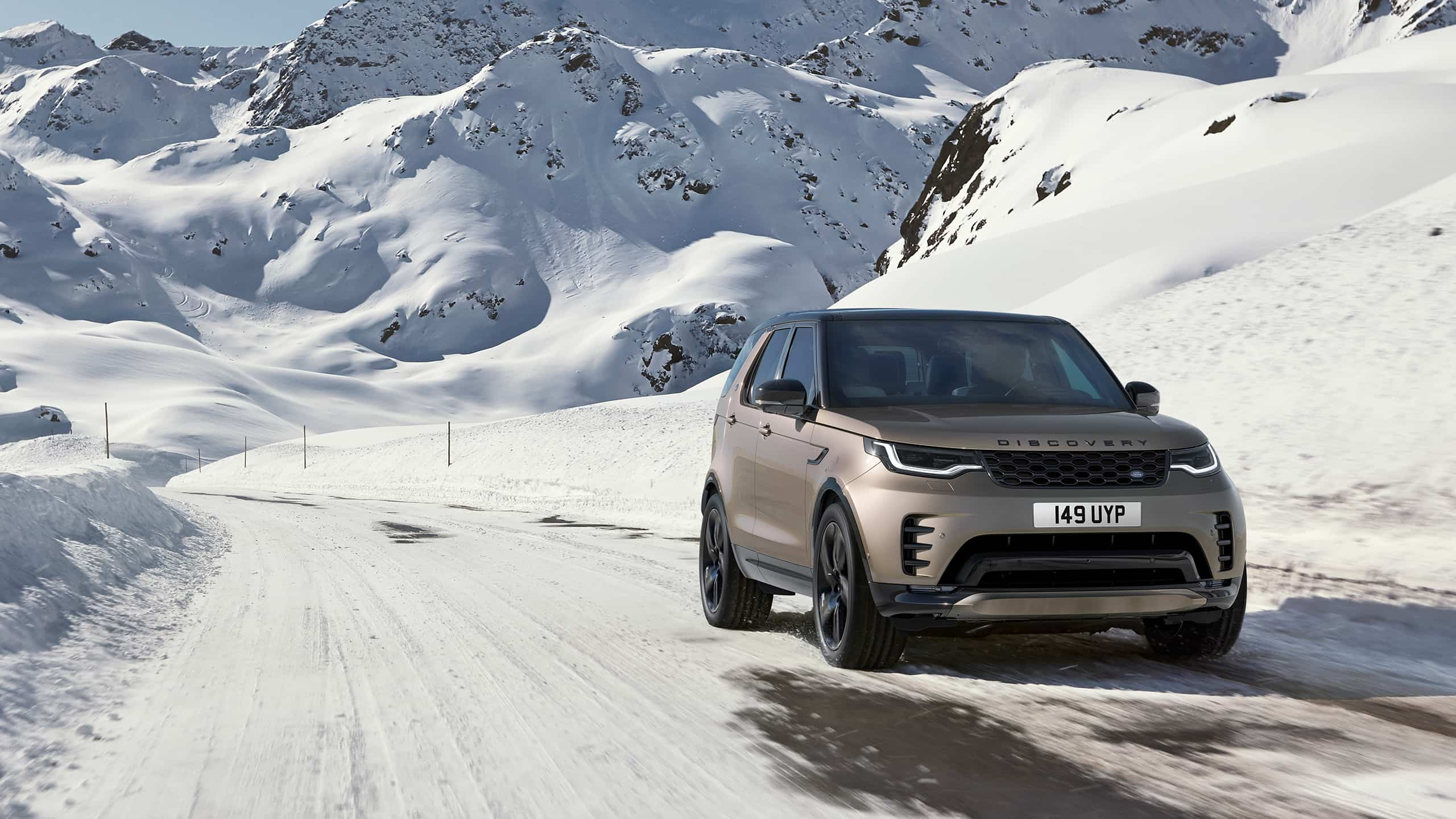 Ensures a confident drive on or off-road including slippery surfaces, such as grass and snow. All-wheel Drive (AWD)1 and Terrain Response work together to automatically balance torque between the front and rear wheels, maximizing traction.
European model shown.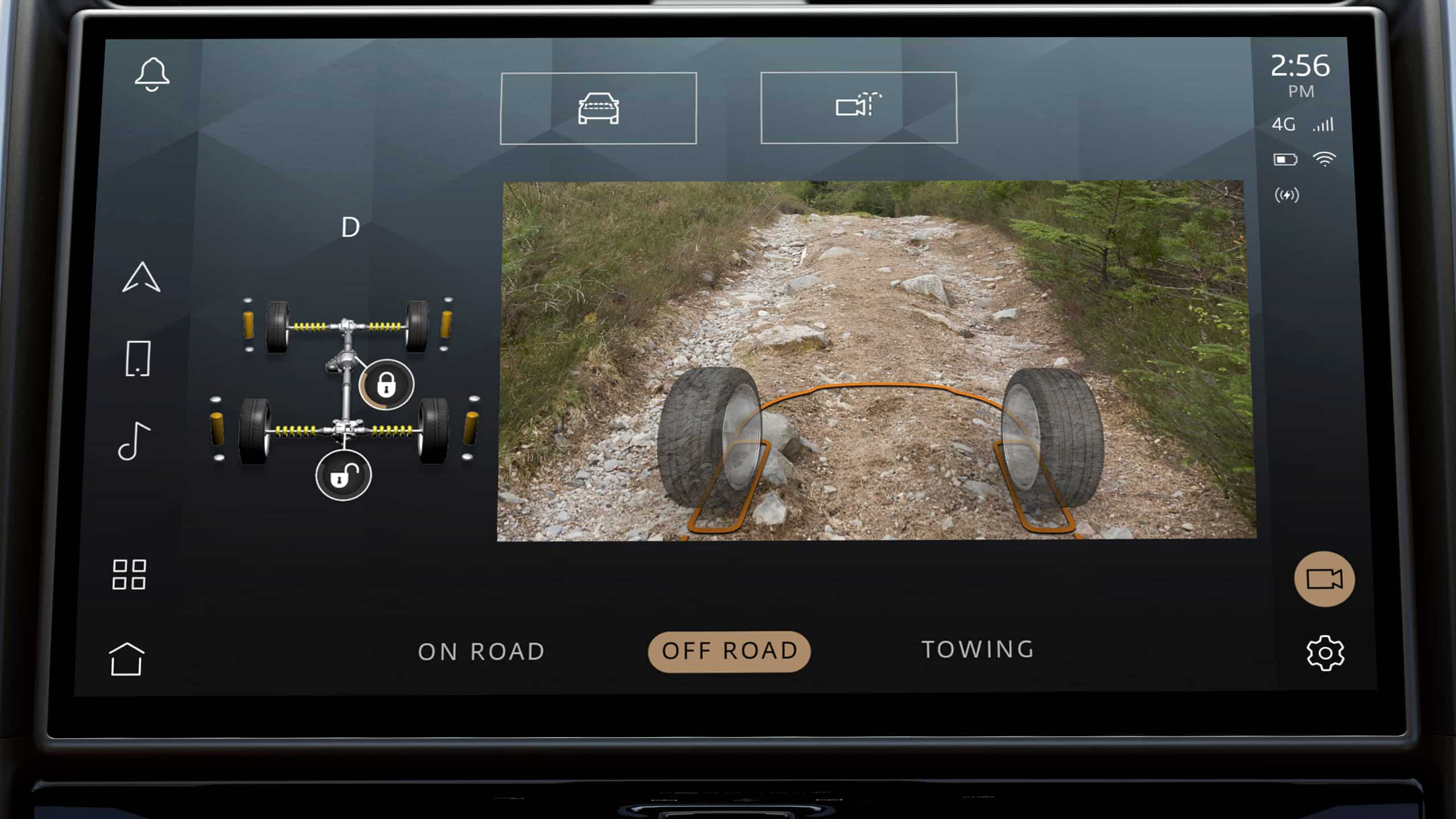 With ClearSight Ground View, you can effectively see 'through' Discovery's Hood and display multiple exterior views as you drive, including the vehicle's underside and wheels.
European model shown.
Terrain Response 2 automatically responds to changing conditions, Hill Descent Control (HDC) helps you negotiate difficult slopes, while All Terrain Progress Control (ATC) balances torque and braking for effortless off-roading. 
European model shown.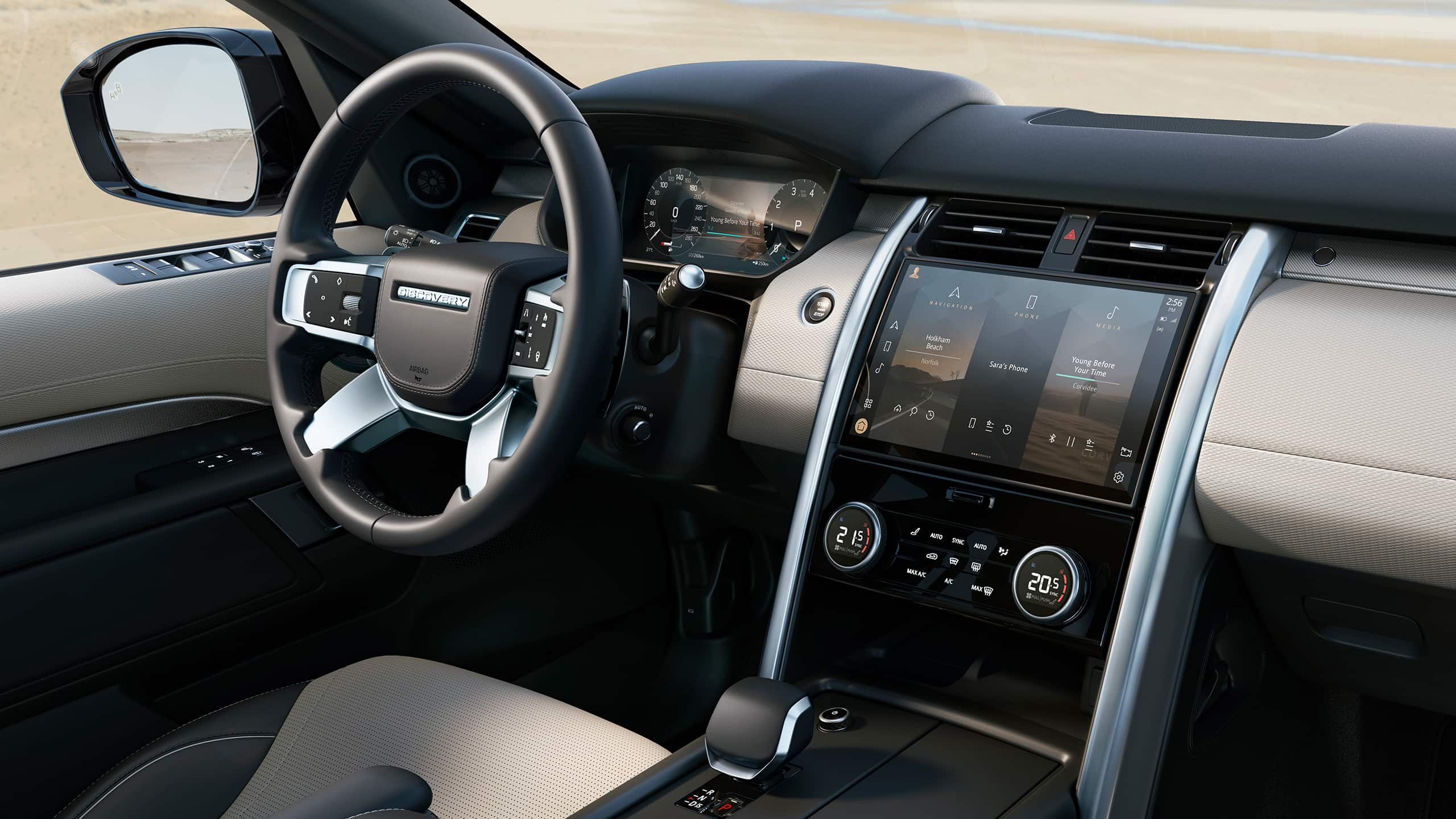 Stay connected and informed with Pivi Pro, our most intuitive infotainment system yet, where key information is only two taps away. 
European model shown.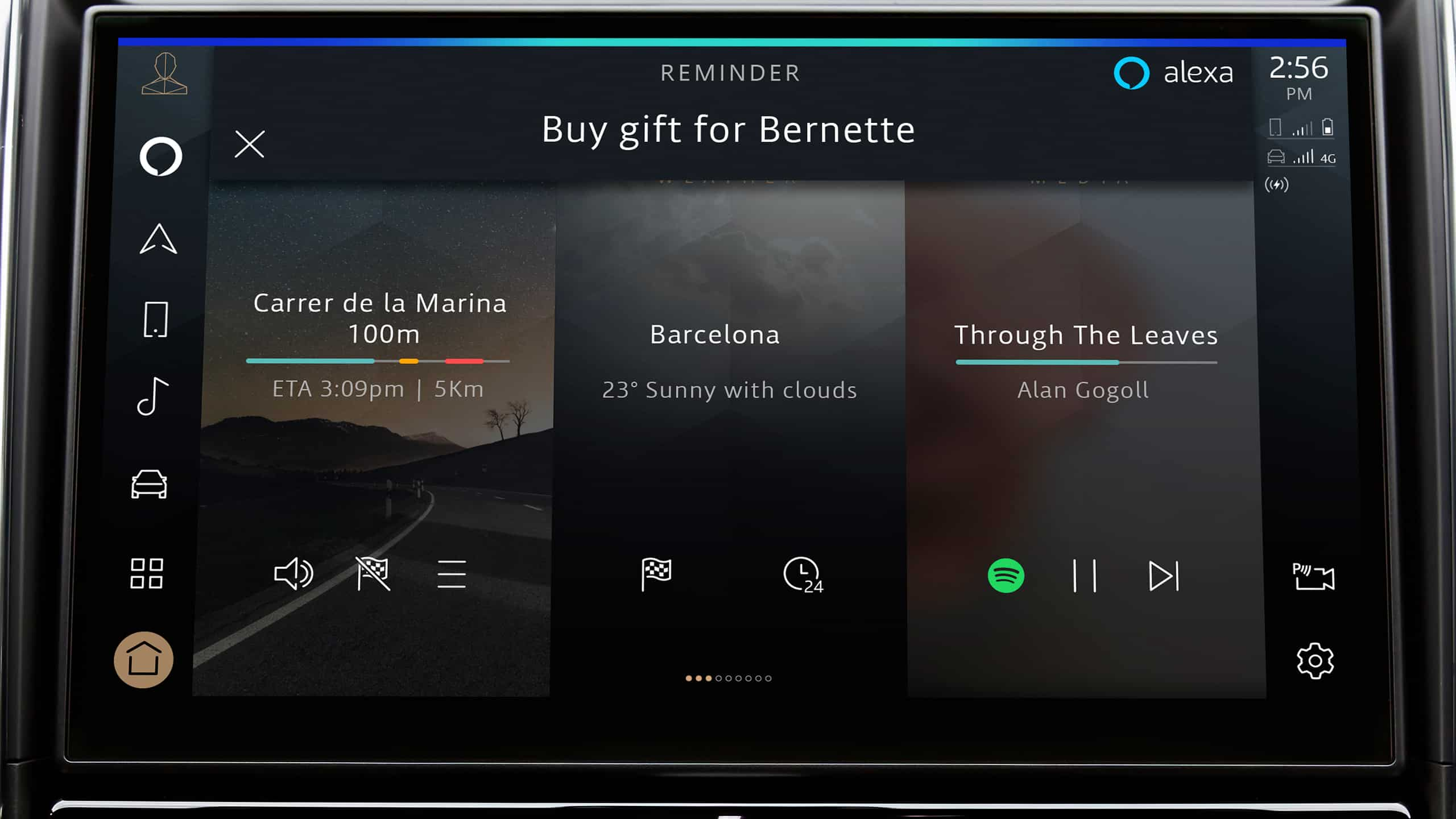 Ask Alexa to play music or audiobooks, place calls, read the news, check the weather, control smart home devices, get directions, find parking, and more. 
European model shown.
MERIDIANTM SURROUND SOUND
Driver and passengers are enveloped in an immersive sound experience through side, front and rear speakers.
European model shown.
ENGINES
With a range of advanced gas engines for reduced emissions, as well as cleaner and more efficient mild hybrid technology that harvests, stores, and redeploys energy normally lost during deceleration.
European model shown.
DRIVING DYNAMICS
Personalize your off-road system preferences through Configurable Terrain Response technology. Plus, Adaptive Dynamics optimizes the suspension settings and provides the perfect balance of comfort, refinement and agility. 
European model shown.
ELECTRONIC AIR SUSPENSION
Air suspension comes as standard on every Discovery. Seamlessly switching heights, when necessary, ensuring unprecedented ride comfort on or off road.
European model shown.
TWIN-SPEED TRANSMISSION
An additional set of lower gears can prove invaluable in challenging conditions such as steep inclines or declines, off-road driving or when towing. 
European model shown.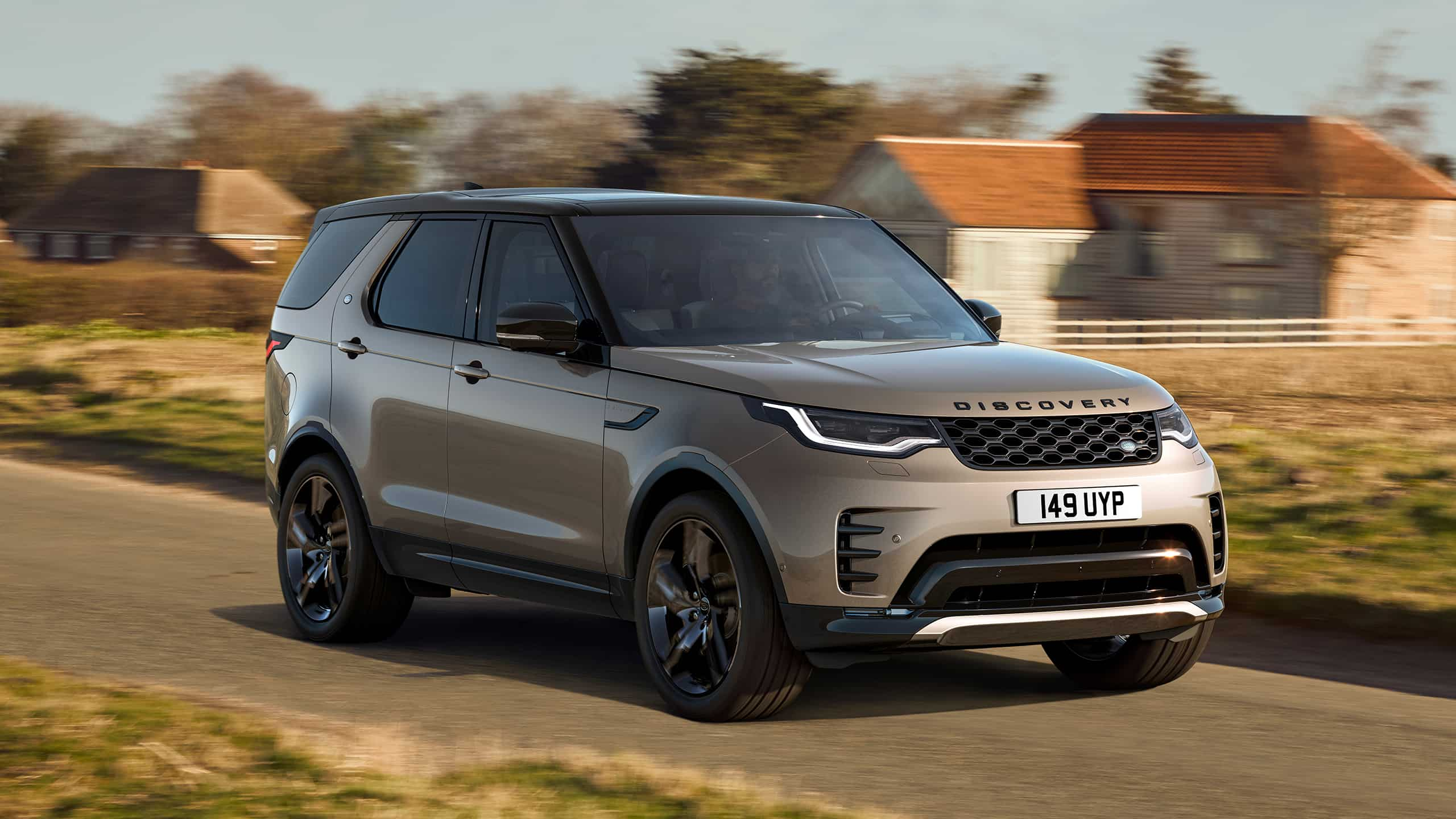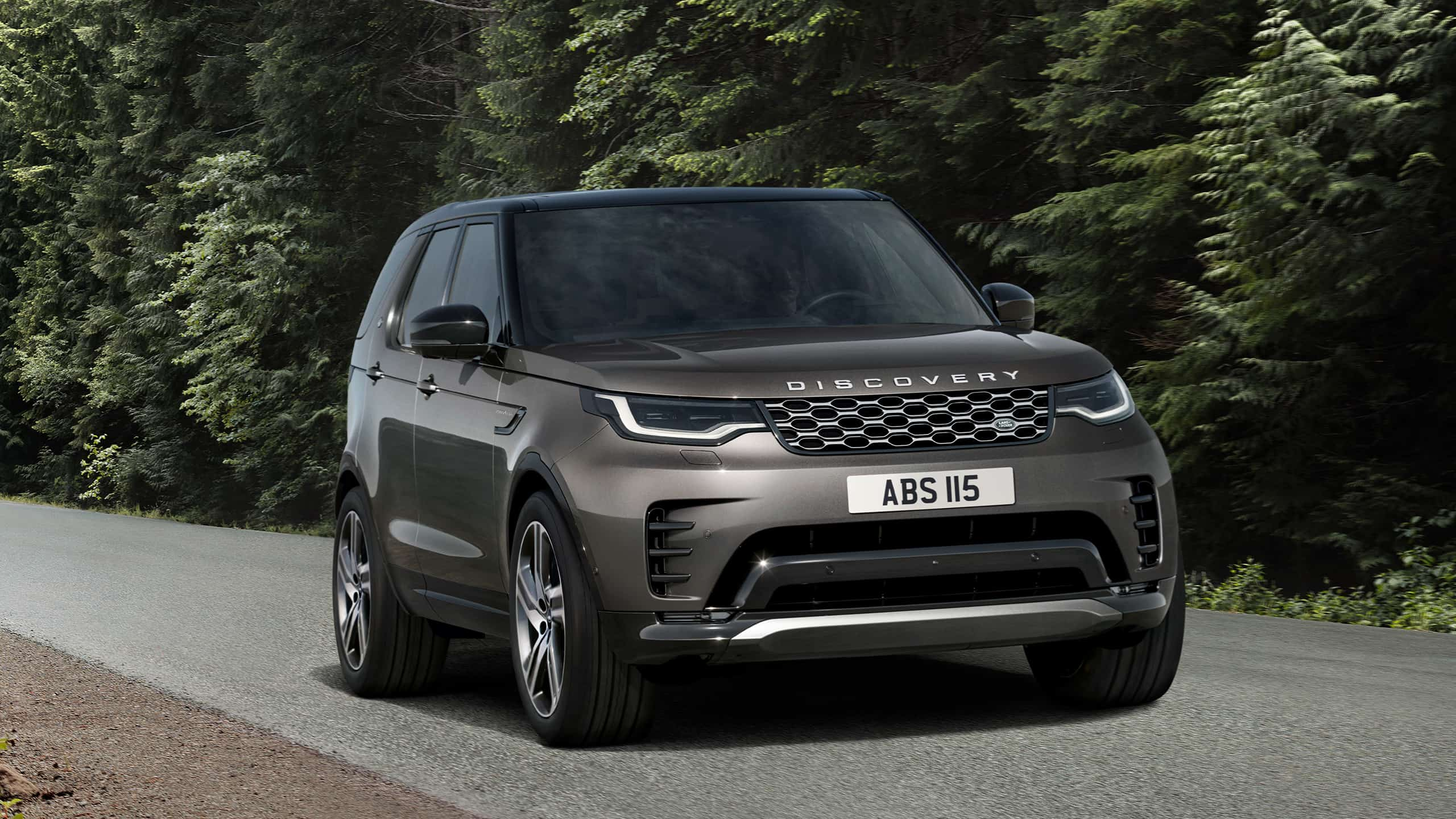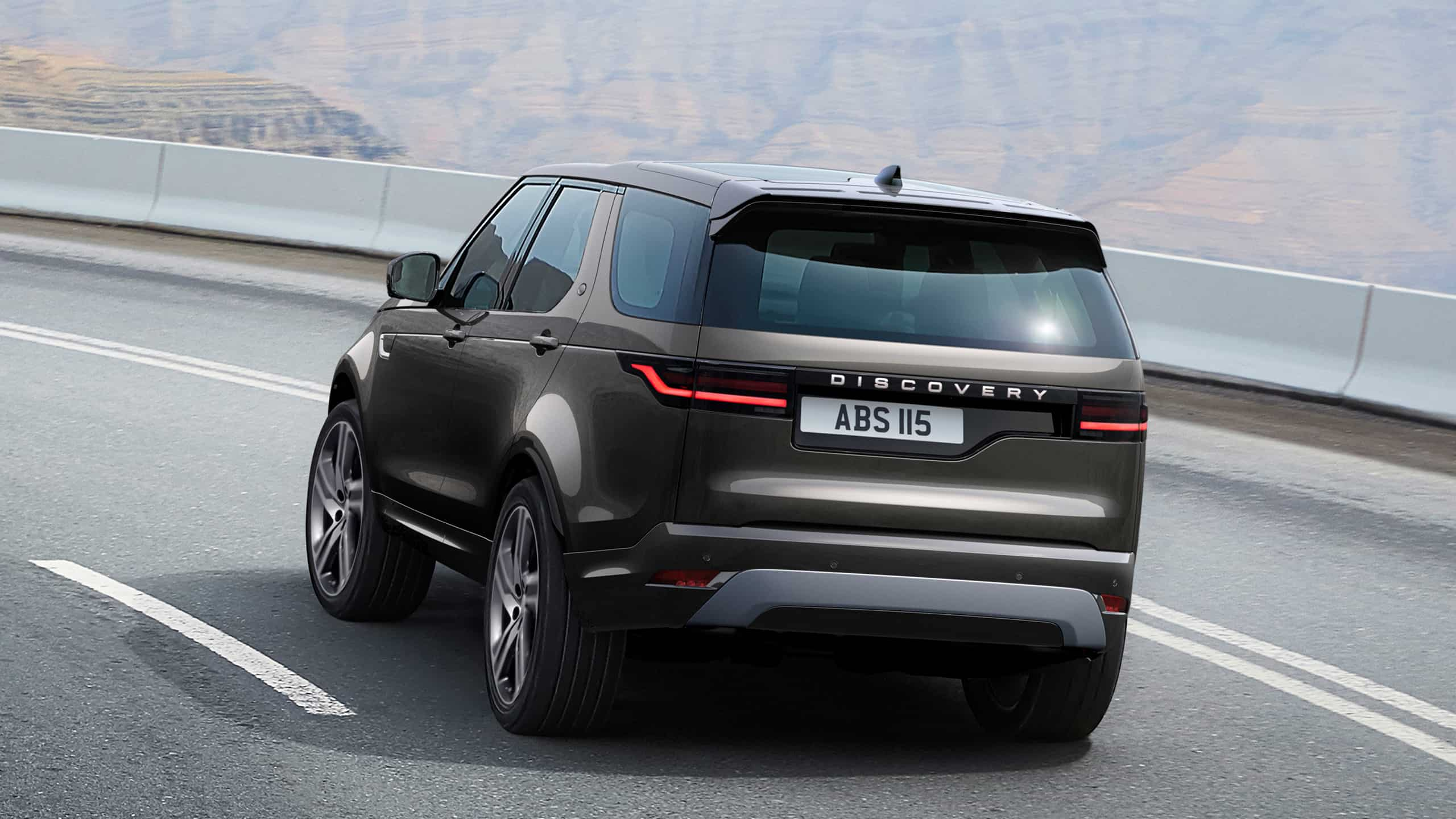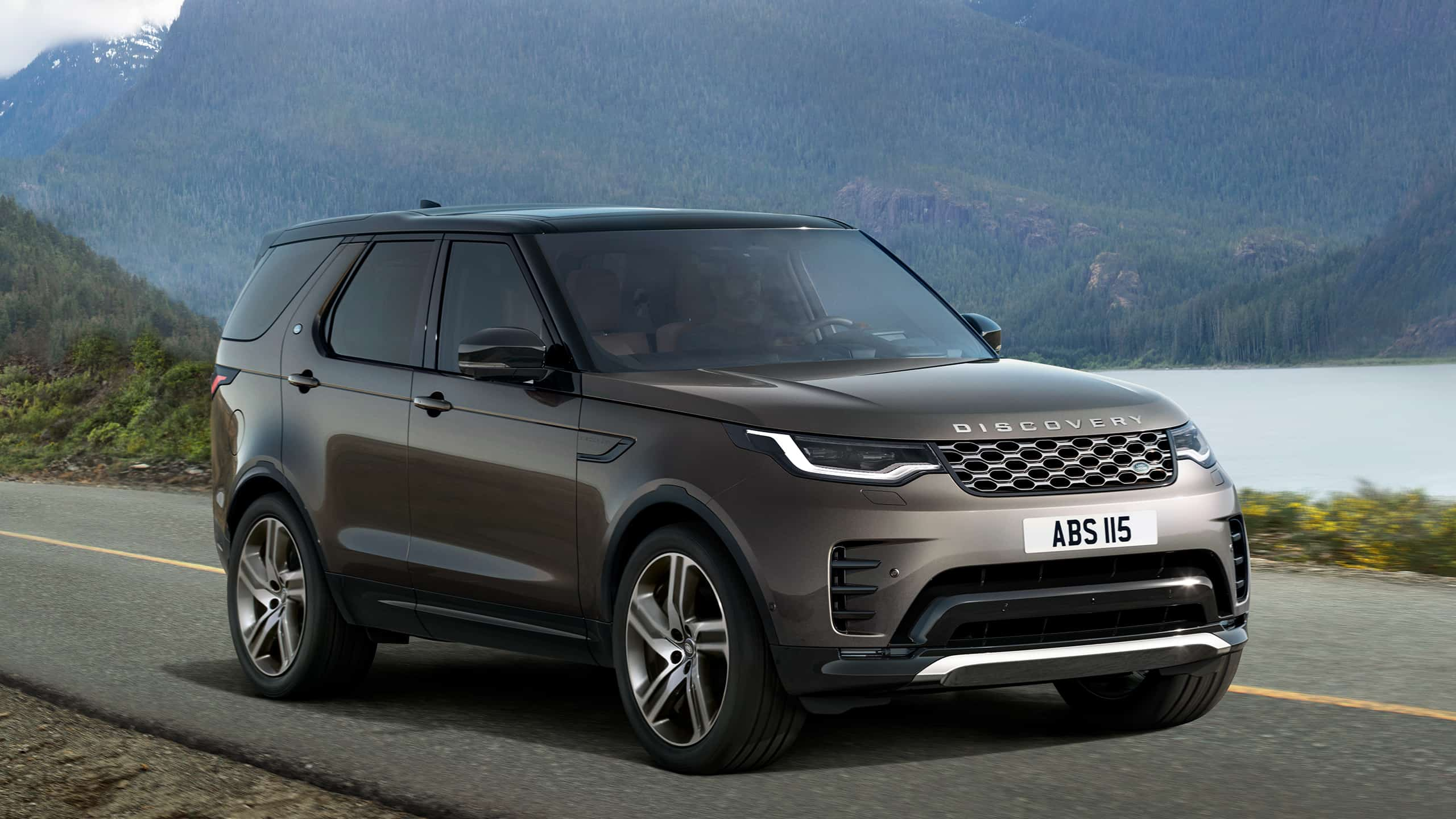 Autoplay Start
Autoplay Stop
1This feature is not a substitute for safe and attentive driving, nor can it overcome all extreme circumstances. Please consult the owner's manual or your local Land Rover Authorized Retailer for more details.
2Please remember that the safety belts in a vehicle constitute the primary protection system for driver and passengers in collisions. Airbags are not designed to deploy in all collisions. The airbag Supplemental Restraint System (SRS) is a supplement to the safety belts and is designed to work as a system with the safety belts. Although airbags provide additional protection, airbags without safety belts do not provide optimal protection in a crash. Always wear your safety belts. Children younger than 13 years old should always be properly restrained in a back seat, away from airbags. Never place an infant seat in the front seat.