DRIVING FEATURES
InControl includes standard and optional Driving Assistance features to help you make the most of your Land Rover, delivering the safest possible drive wherever you choose to go. Check with your retailer to discover the options that are best for you.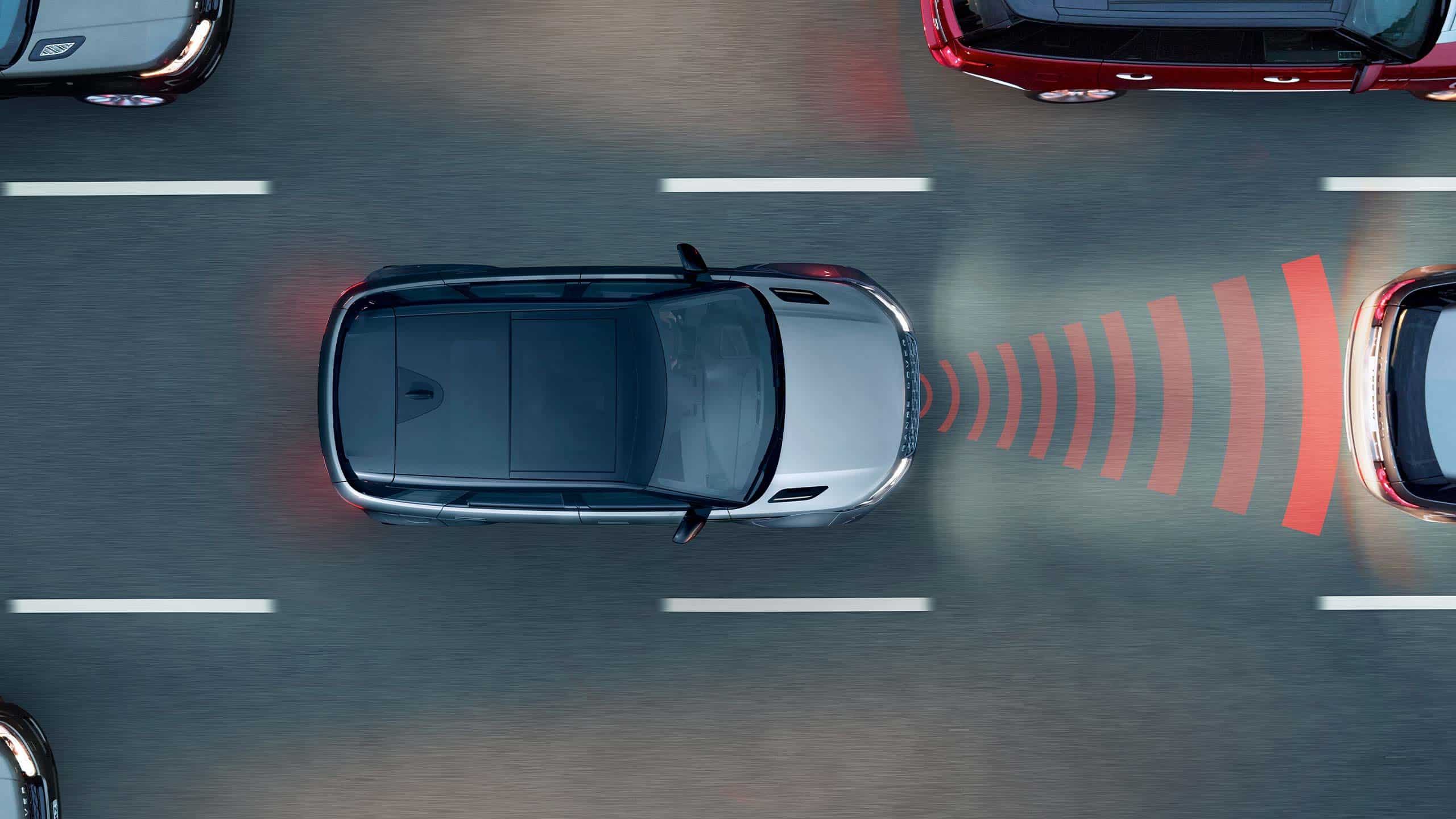 Set your cruising speed, and a distance to maintain from vehicles in front, so your vehicle adapts to slowing traffic automatically.
PARKING FEATURES
Helping you manoeuvre your Land Rover into the tightest urban parking space. Check with your retailer to discover the options that are best for you.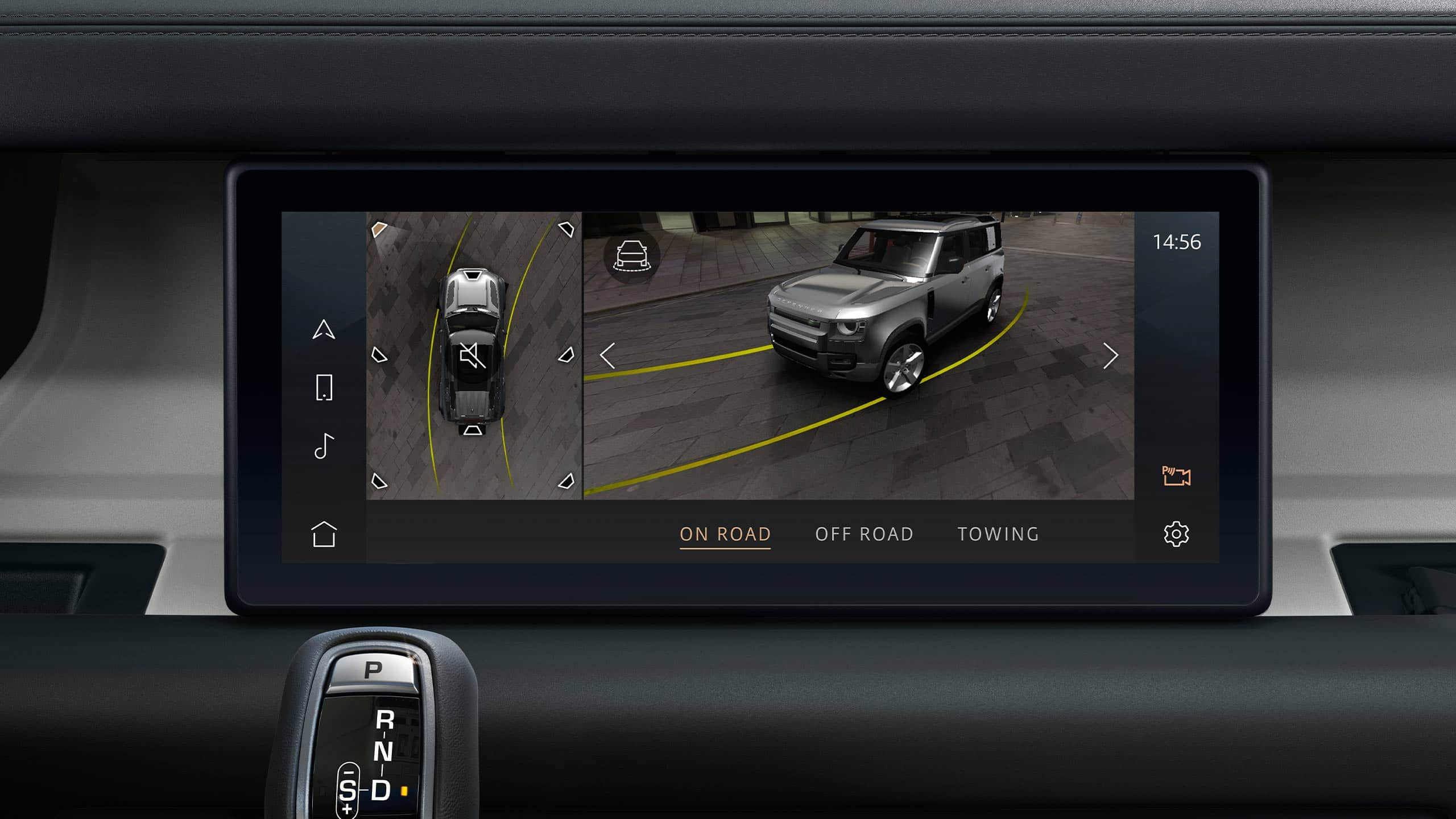 3D Surround Camera helps you see more. New 3D exterior perspectives alongside a 360° overhead view make manoeuvring easier, while off-road views including the innovative ClearSight Ground View provide you with confidence when scaling various terrains.
BUILD YOUR OWN
Build your vehicle to suit your needs.
1Blind Spot Assist can help prevent collisions. If your vehicle detects another vehicle in your blind spot when you begin to change lanes, additional steering correction encourages you to guide your vehicle away if a potential collision is detected.
2Only available with Pivi Pro.
Optional features and their availability may differ by vehicle specification (model and powertrain) and market, or require the installation of other features in order to be fitted. Please contact your local Retailer for more details, or configure your vehicle online.
In vehicle features should be used by drivers only when safe to do so. Drivers must ensure they are in full control of the vehicle at all times.