KENTON COOL
SUMMITING EVEREST 11 TIMES IS JUST ONE OF THE FEATS OF ENDURANCE THAT THIS ELITE MOUNTAINEER HAS ACHIEVED
British mountaineer, alpinist and mountain guide Kenton Cool depends on Land Rover vehicles to deliver him to train in harsh conditions and challenging terrain.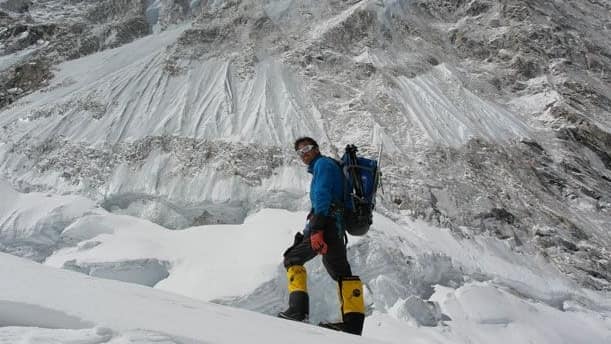 The vehicle proved its mettle in near blizzard treacherous conditions during a training week in Norway before climbing Everest. "By using the Terrain Response® snow and gravel mode I had the confidence to go as close to the edge of the mountain as possible, enabling the team to make the most of the short daylight hours to climb. This was critical in our preparation plans to conquer Everest."
He adds, "The team did fight over who would drive, especially when I let slip about the heated steering wheel. Ice climbing can be brutal on the fingers, climbers call it 'Hot Aches', a searing pain that occurs when the fingers get seriously cold then warm up, wrapping cold hands around the heated steering wheel was heaven.
"However, one of the best things about the Range Rover Evoque is the panoramic roof which enabled us to catch our first glimpse of the Northern Lights. I had never experienced the Lights before and we watched this spectacular show from the best seat in the world."