MONTY HALLS
THE INTREPID MARINE EXPLORER, CONSERVATIONIST AND FILM MAKER IS SUPPORTED BY HIS UNIQUE DEFENDER DIVE CENTRE
Best known for his BBC Great Escape series, in which he lives and works in challenging remote areas, Monty Halls leads diving expeditions for adventurers and scientists, and supports conservation and military charities.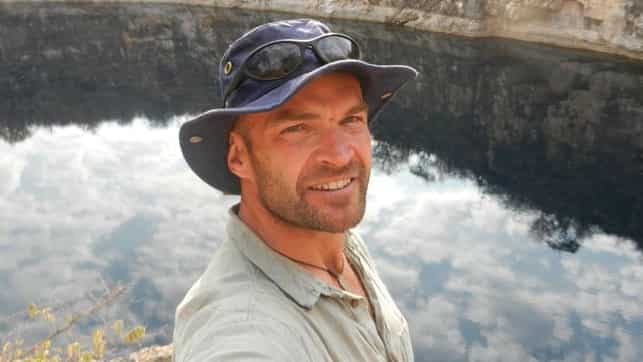 In 2013, he presented Land Rover with an unprecedented challenge. His brief was for "a one-stop, go-anywhere, cope-with-anything dive centre and laboratory". Special Vehicle Operations customised a dual purpose Land Rover Defender to provide not just transport for his diving and film crews, but also to serve as a base in remote, off-road locations.
Halls, a Land Rover global ambassador, admitted he didn't believe all his ambitious specifications could be met, but the team successfully created a unique vehicle tailor-made to his requirements. Just as the late marine conservationist Jacques Cousteau had his trusted multipurpose ship Calypso to support his endeavours, Monty has his unique Land Rover Defender.
Monty is a great advocate for the brand, with years of Land Rover experience gained in the field in his earlier career as a Royal Marine. "I needed a vehicle that doubles as a base camp and mobile dive centre, delivering dynamic off-road capability," he says.