THE BENEFITS OF BEING CONNECTED
Welcome to the start of your exciting new adventure with Land Rover. Here we'll help you connect to the essential features and functions of your plug-in electric hybrid (PHEV), including your infotainment system and remote smartphone apps†.
CONNECTING TO YOUR INFOTAINMENT SYSTEM
ACTIVATE YOUR INCONTROL ACCOUNT
To benefit from your Land Rover vehicle's connected services and subscriptions, it's important that you first set up your InControl account and register your vehicle.

Doing so will give you access the features at the heart of your Land Rover vehicle's infotainment system, including Bluetooth media, hands-free calls, live traffic, navigation and charging destination mapping. To enable connectivity, please ensure your SIM card is installed and activated during set up.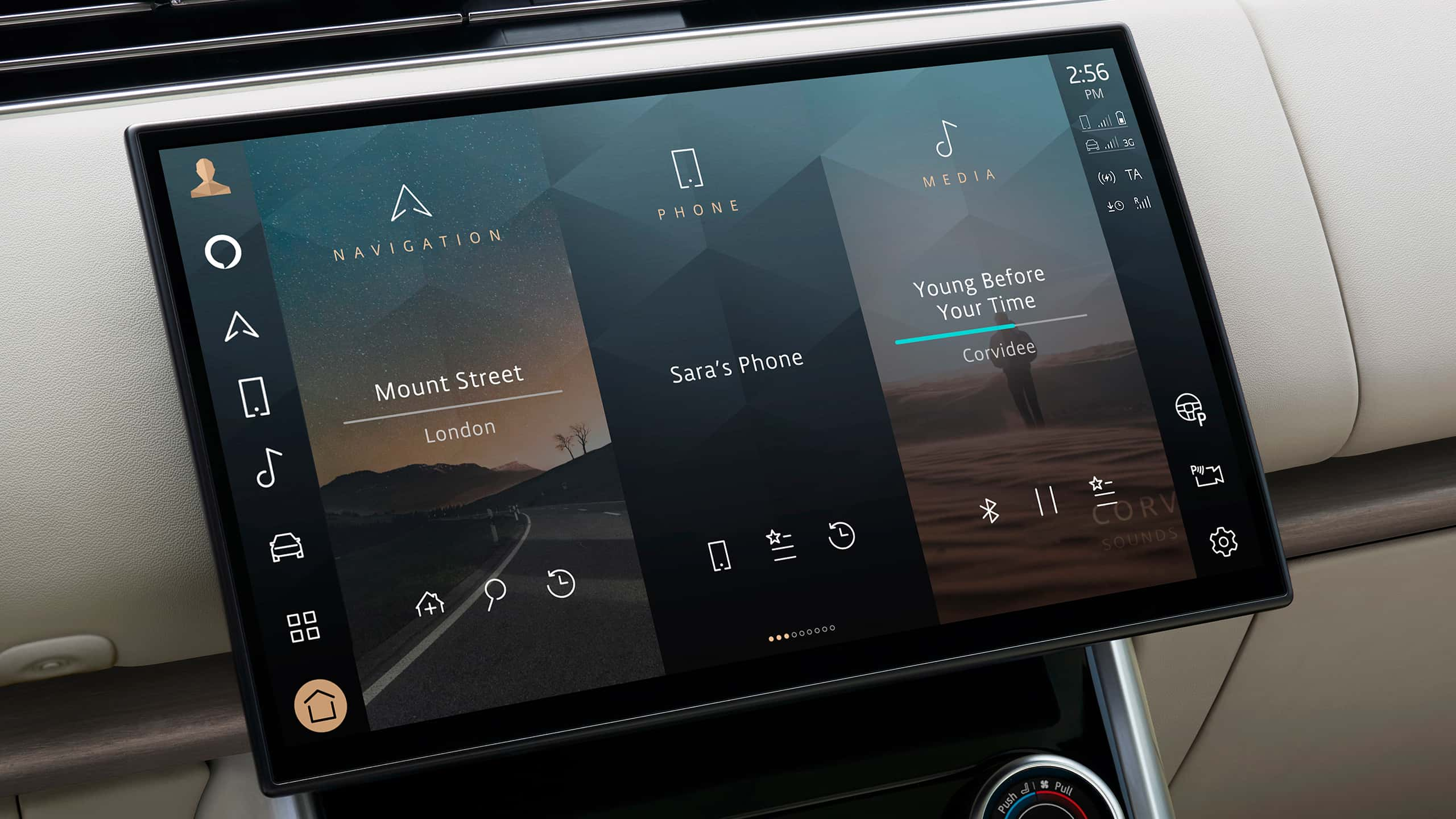 HELPFUL FEATURES FOR SMARTER CHARGING
MAXIMIZE YOUR EV RANGE WITH PRECONDITIONING
Preconditioning allows you to heat or cool your cabin and battery while your Land Rover vehicle is plugged in. This uses power from your home charger and preserves the energy in the battery to maximize driving range.

To set up preconditioning, download the iGuide app below and search 'preconditioning'.
SAVE MONEY WITH OFF-PEAK CHARGING
Plugging in overnight might keep your charging routine simple and depending on your location and utilities provider, you might be able to benefit from charging your electric hybrid vehicle at off-peak hours for a lower rate.

To set up your preferred charging period, download the iGuide app below and search 'vehicle charging'.
ESSENTIAL SMARTPHONE APPS
You have instant access to the key controls and features of your vehicle any time you need them with the Land Rover Remote app and Land Rover iGuide.
FIND YOUR NEAREST CHARGING POINTS WITH IN-VEHICLE NAVIGATION
With your Land Rover Pivi† navigation system you'll always have the thousands of accessible charging points at your fingertips, plus door-to-door route planning and live traffic monitoring.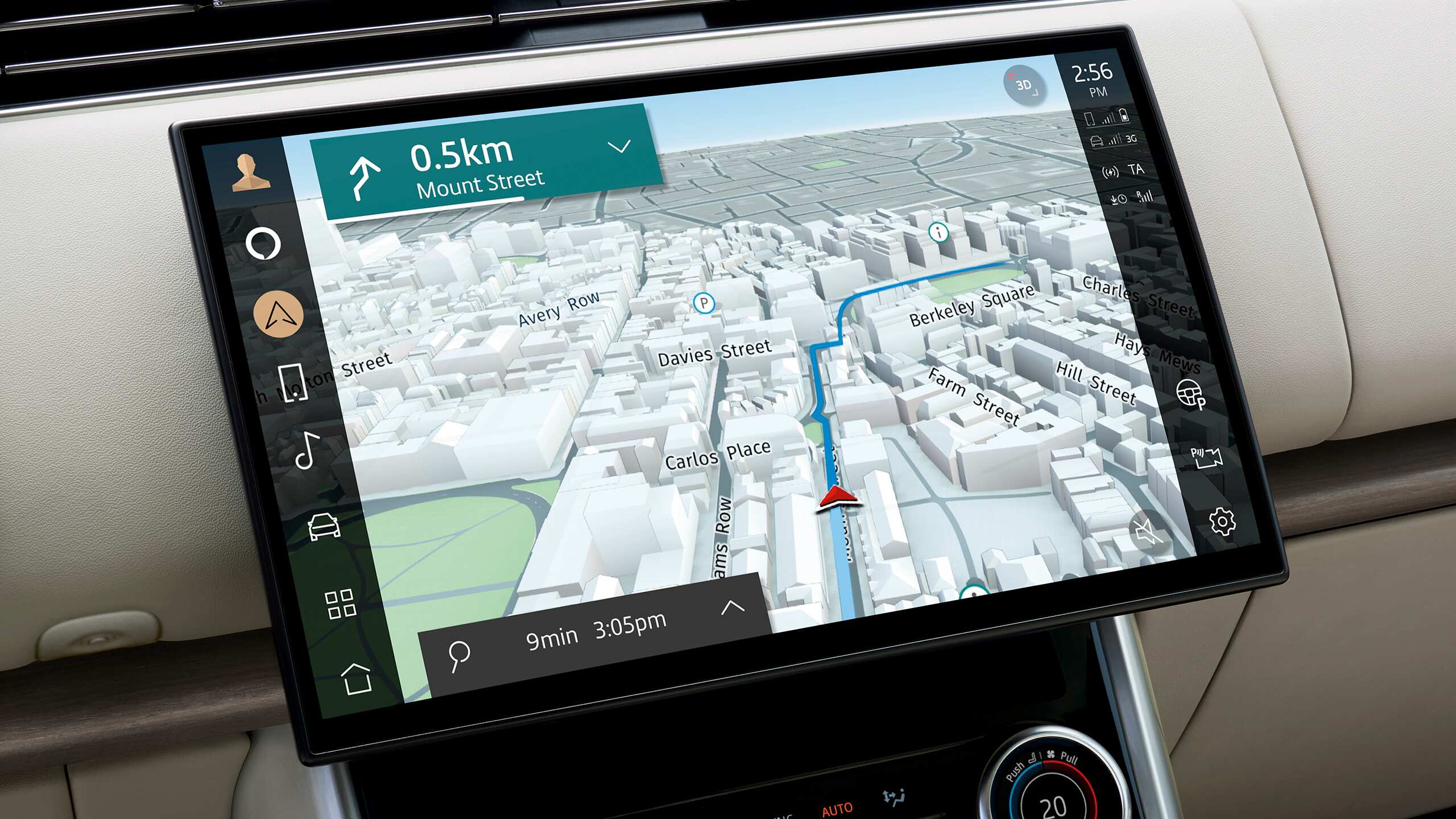 † Do not use Land Rover InControl® or Pivi Pro features under conditions that will affect your safety or safety of others. Driving while distracted can result in loss of vehicle control. Land Rover InControl has a number of purchasing options that are available. As we systematically roll out the Land Rover InControl suite of products, specific features, options and its availability remain market dependent. Certain Pivi Pro features use an embedded SIM card, may require a data plan with separate terms and conditions, and an additional subscription after an initial term. Mobile connectivity cannot be guaranteed in all locations. The Land Rover InControl Apps™ and Land Rover Remote™ smartphone apps will work with Android™ devices from version 4.1 and Apple® devices from iOS V7.0 and must be downloaded from the Apple App Store or Google Play Store. Please see your local authorized Land Rover Retailer for more details.