TOW ANYWHERE
If your road-trip adventures are the kind that count on your vehicle's prodigious pulling power, Land Rover's renowned towing capabilities will inspire total confidence whatever the terrain. From horse and boat trailers to family campers and ATV's, towing on the road less travelled has never been safer, easier and more fun.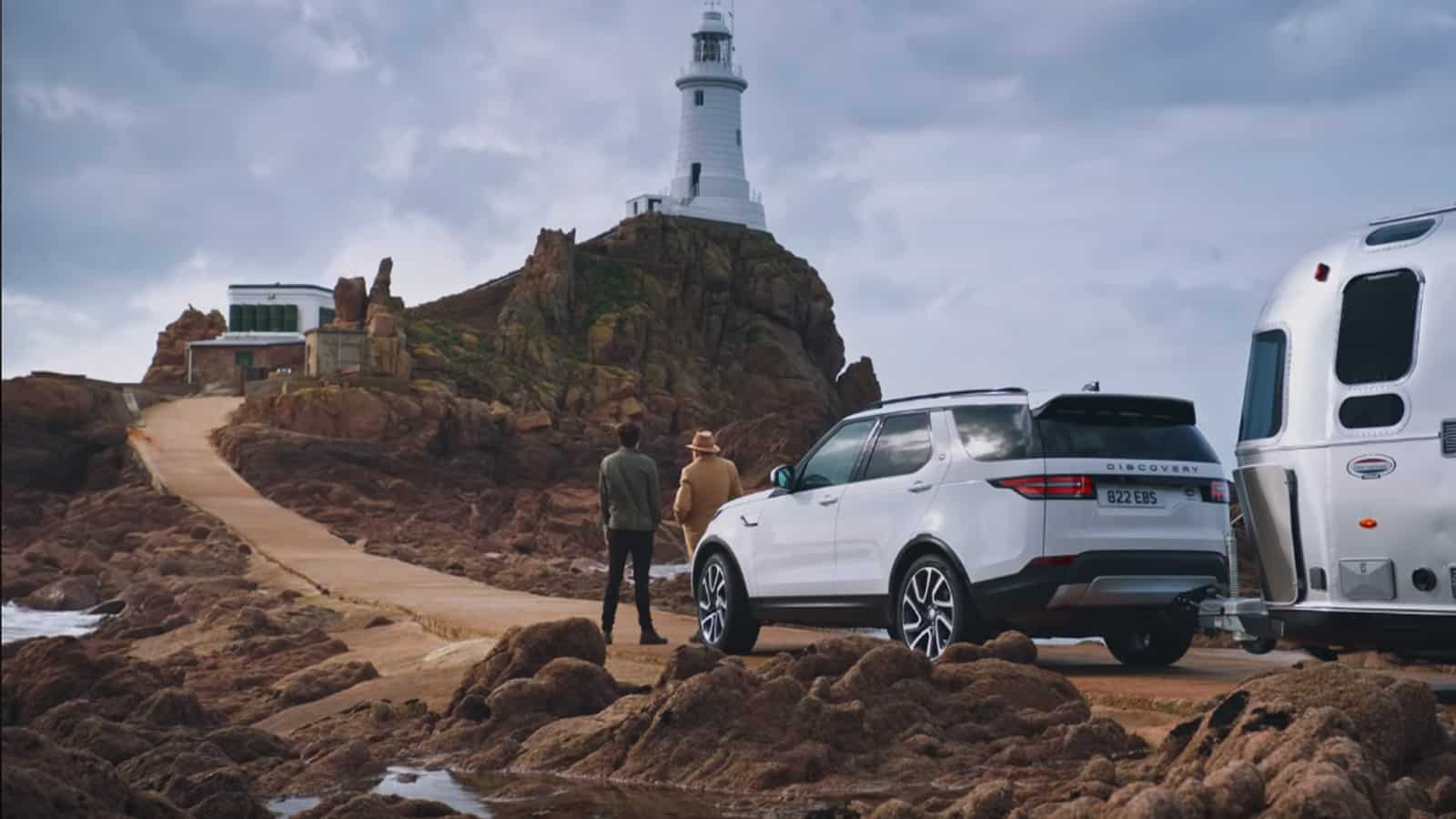 SEE ADVANCED TOW ASSIST IN ACTION
With Advanced Tow Assist, the Land Rover Discovery makes it easy for even the most unlikely adventurer to pull their weight on family trips.
YOUR CHOICE OF LAND ROVER TOWING SYSTEMS*
ELECTRICALLY DEPLOYABLE TOW BAR
- Stowed discreetly behind rear bumper when not in use
- Deploys in 12 seconds
- Operated via rear loadspace or infotainment system
- Includes integral 13 pin towing electrics
- Approved for up to 3,500kg** maximum towing capacity
- 200kg*** nose weight
- Includes a unique trailer light test facility
EXPLORE THE TOWING CAPABILITY OF YOUR PERFECT LAND ROVER
LAND ROVER TOWING TECHNOLGY EXPLAINED
OUR TOWING TECHNOLOGY IS PULLING IN THE AWARDS
For the ninth year in succession, Land Rover Discovery won its weights class (1900 kg+) category at the prestigious 2019 Tow Car Awards - impressing judges from Practical Caravan, What Car? and the Camping and Caravaning Club magazine with its sheer breadth of capability.
Range Rover Sport also enjoyed success, taking the title of Best Plug-in Hybrid Tow Car.
** Towing capability varies by powertrain
***Towing nose weight varies by powertrain and wheels fitted