Pre-production model shown. Colour not available.
Pre-production model shown. Colour not available.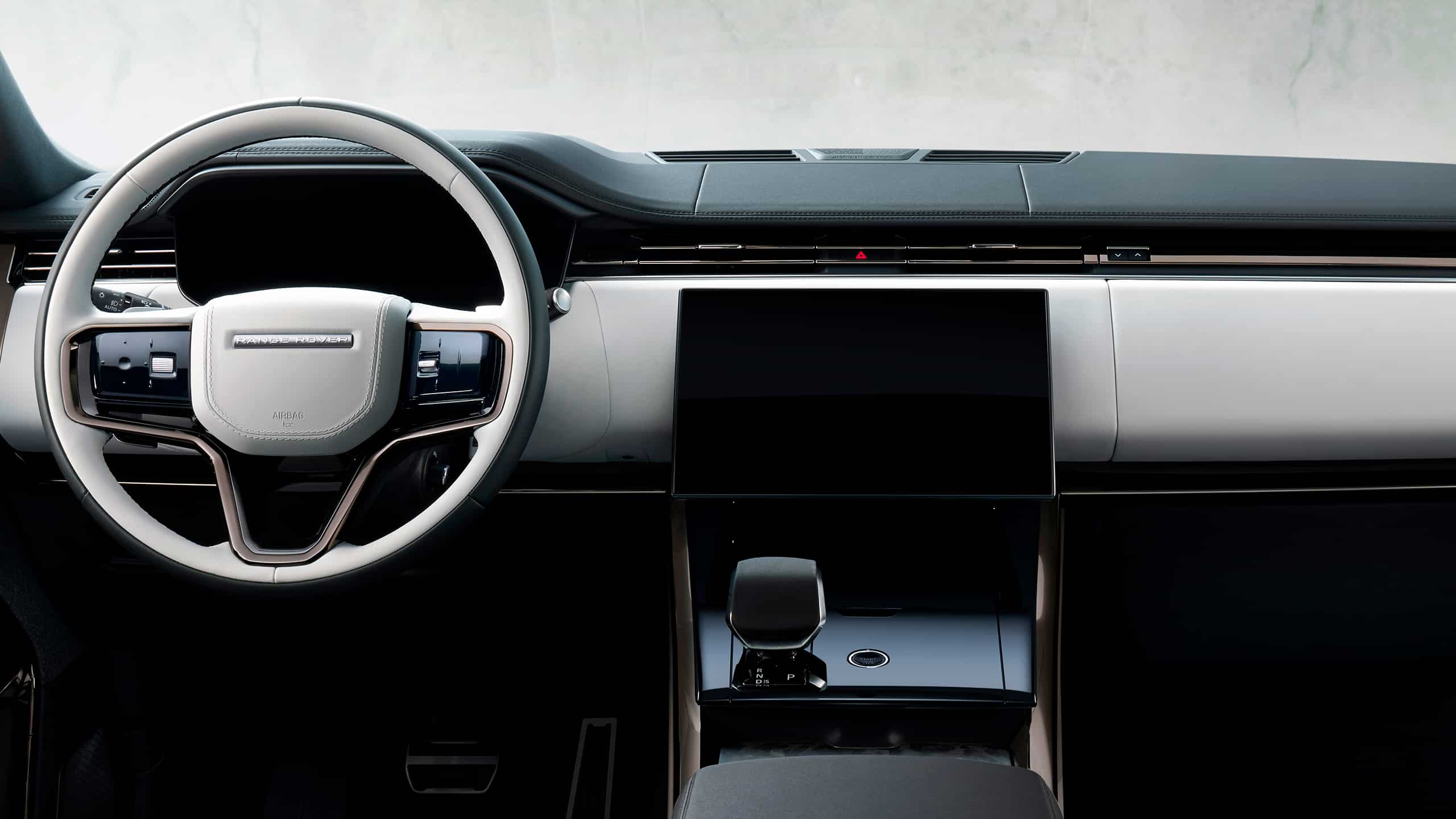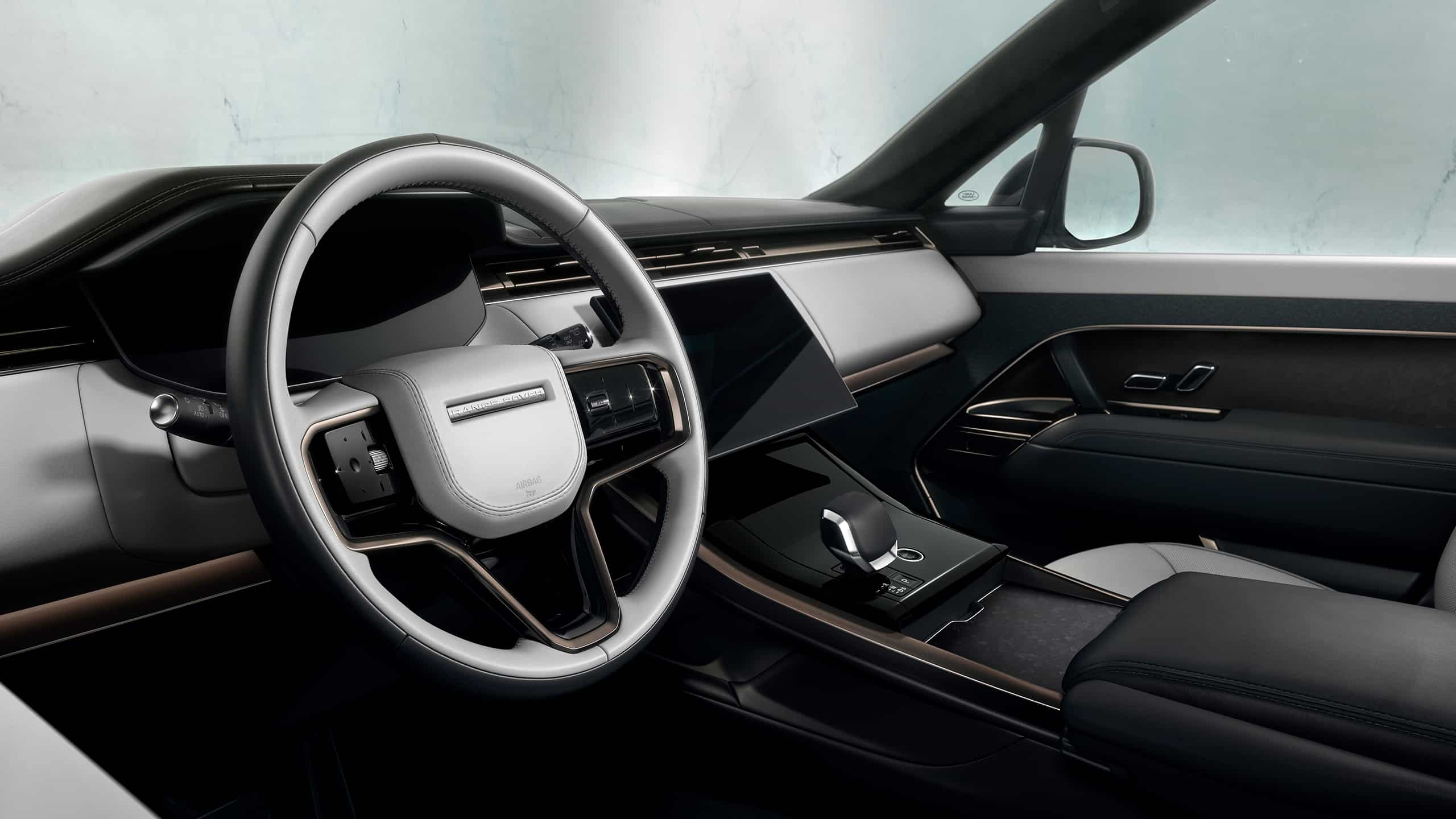 Reimagining the concept of sustainable modern luxury, offering contemporary technical materials including optional lightweight UltrafabricsTM, with no compromise on quality or performance. 
European model shown.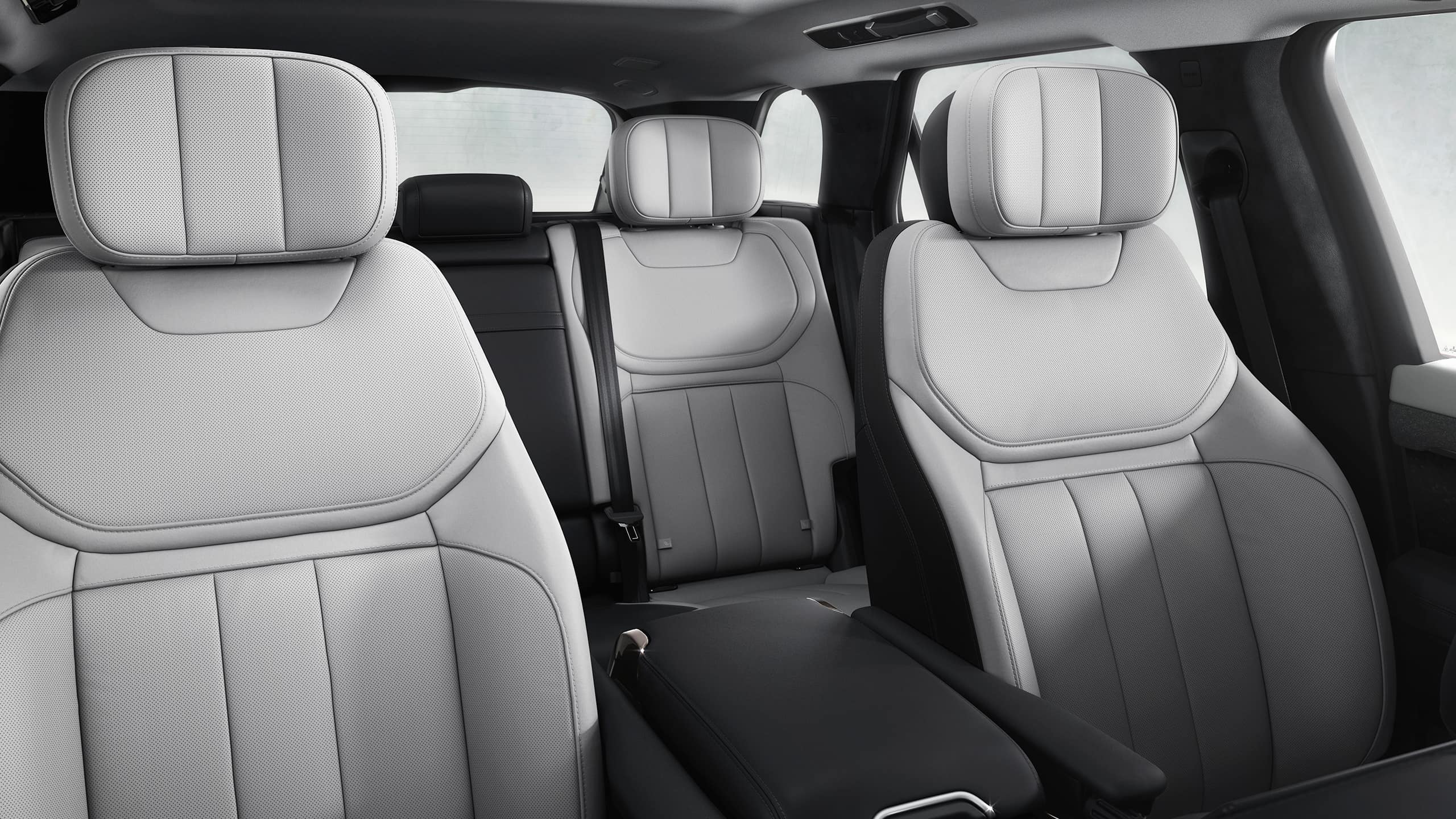 Sculpted seats provide exceptional comfort and dynamic stability. Choosing Range Rover Sport Dynamic provides distinctive interior elements and unique Duo Tone Colour Combinations.
European model shown.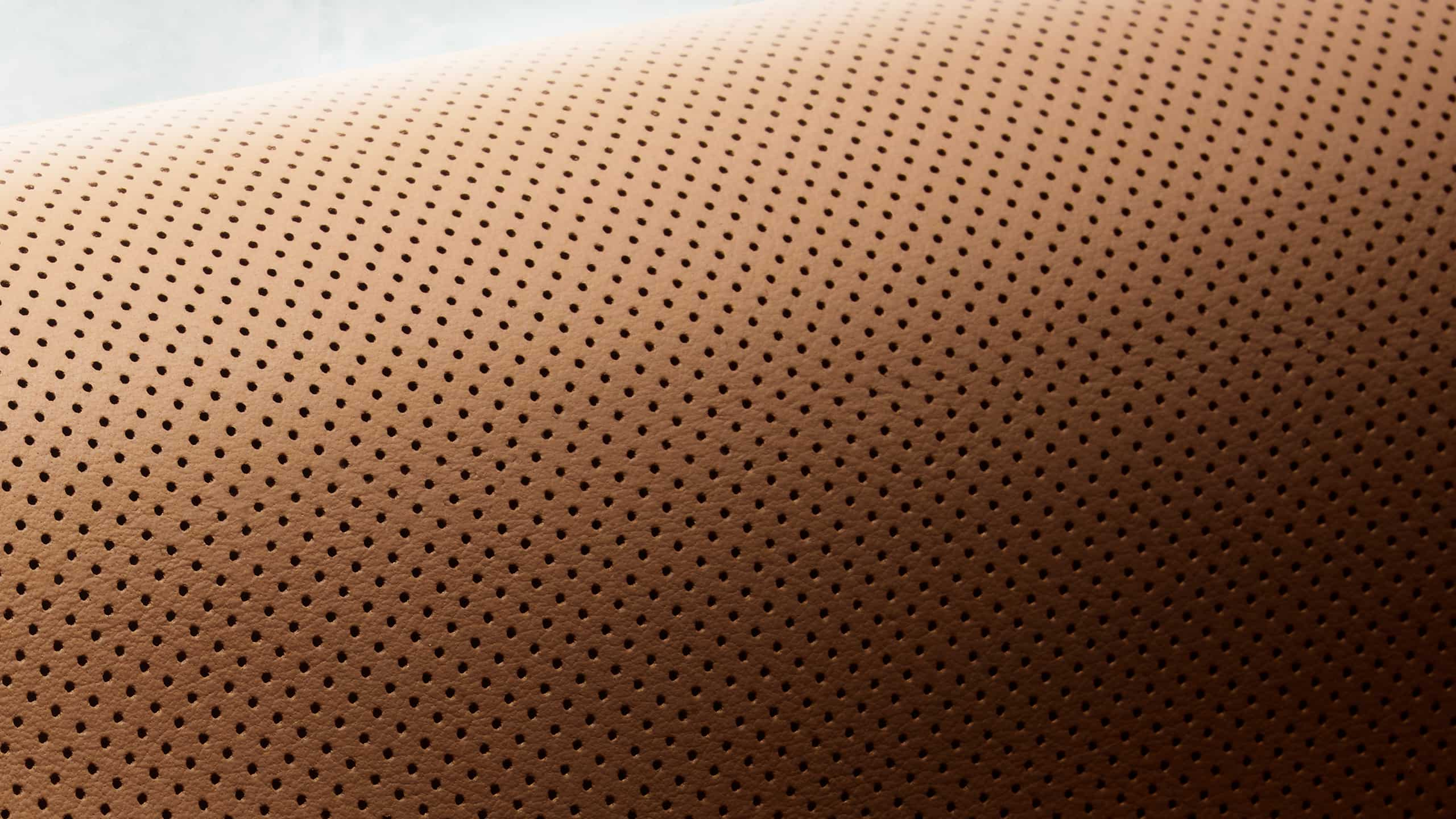 A combination of material tactility and tailoring gives the interior a dynamic and luxury feel, with a choice of grained, Windsor and soft Semi-Aniline leather options available.
European model shown.
THE NEW PERFORMANCE CHAMPION
The SV EDITION ONE delivers supreme power from its specially tuned mild-hybrid 635 HP Twin-Turbo engine harnessed by the innovative 6D Dynamics suspension system. Ultra-lightweight 23-inch Carbon Fibre Wheels and Carbon Ceramic Brake Discs unlock the true dynamic potential of our most technologically advanced Range Rover Sport.
European model shown.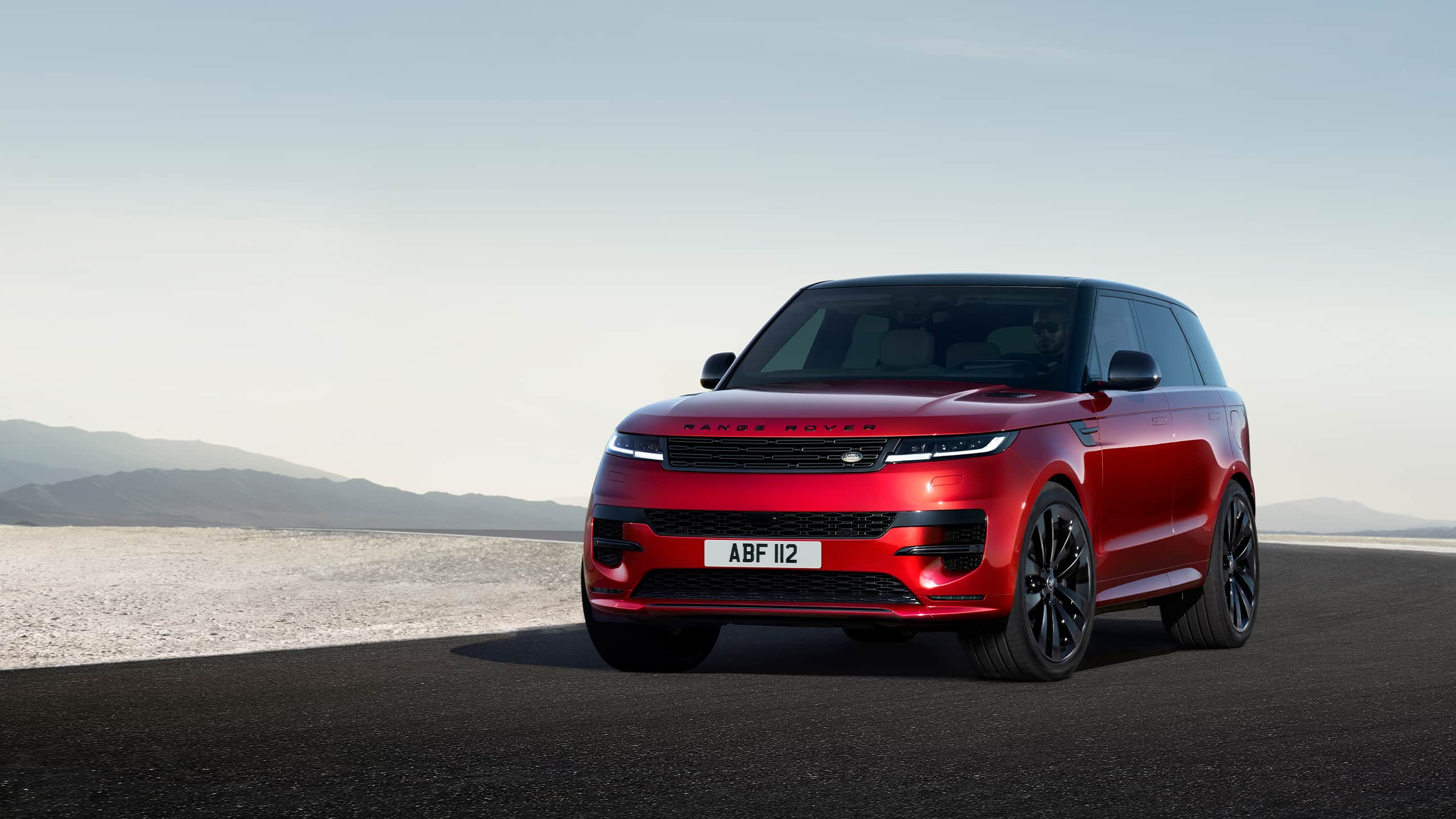 Combining new levels of performance and all-terrain expertise. A breadth of capability features delivers heightened on-road responses, elevated handling and agility.
Pre-production model shown. Colour not available.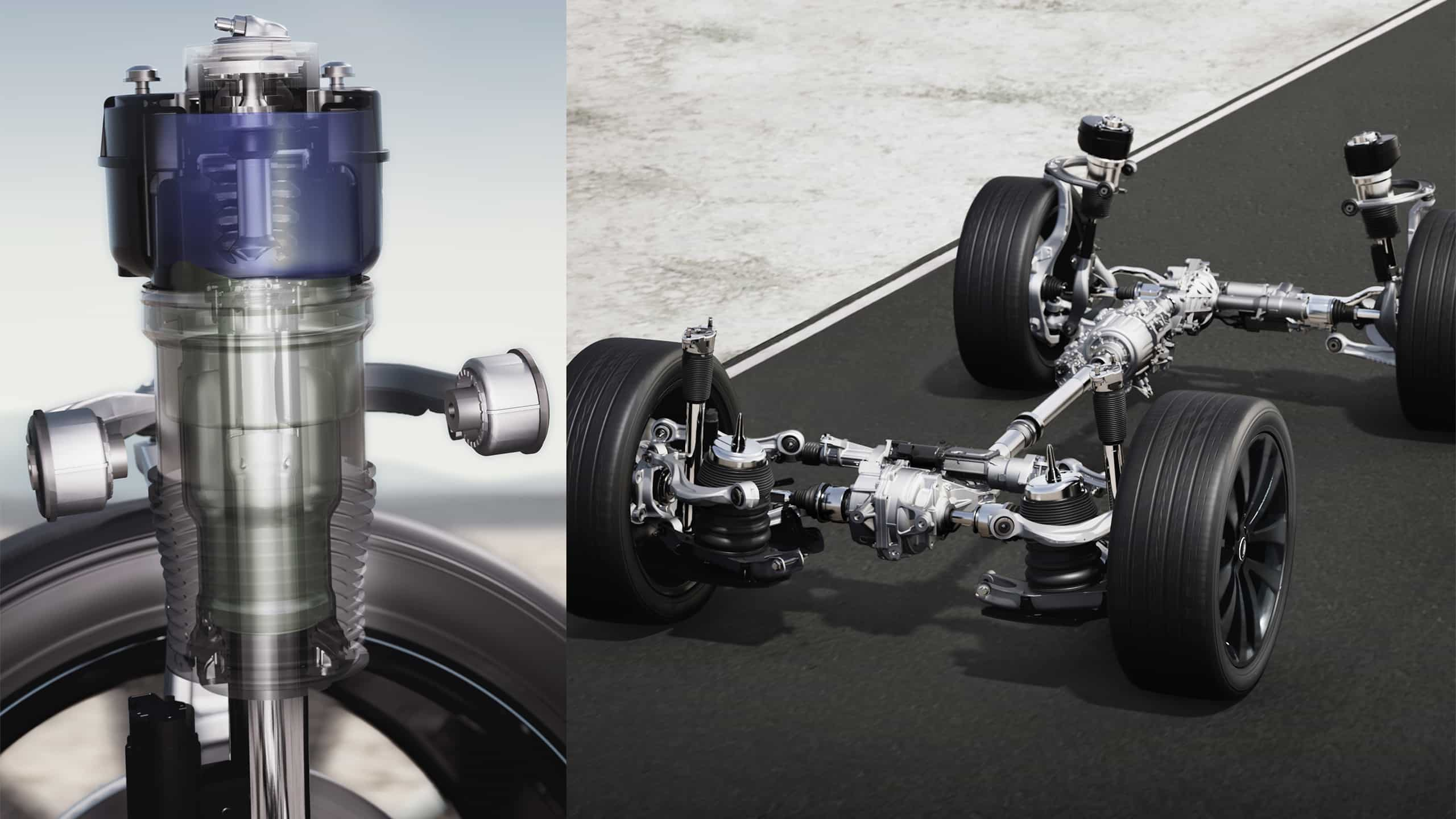 DYNAMIC AIR SUSPENSION
Adjustable Dynamic Air Suspension is fitted to every New Range Rover Sport and pre-emptively prepares the vehicle for the road ahead using navigation data and switchable-volume air springs for more responsive, dynamic and composed handling.
European model shown.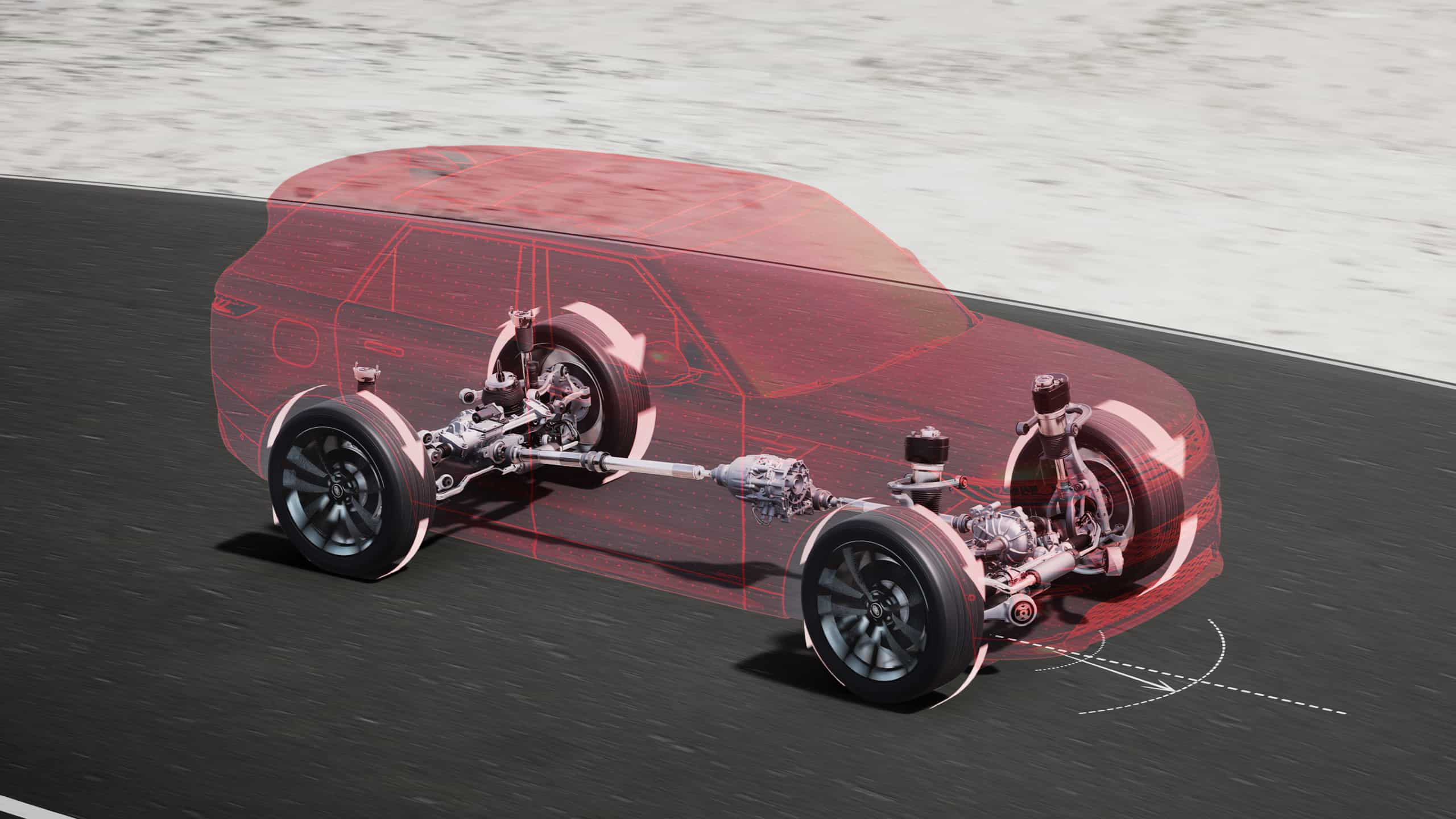 TORQUE VECTORING
Torque Vectoring by Braking delivers responsive, controlled cornering and handling through even the tightest of bends. The electronic differential and vehicle's braking system constantly balance the distribution of engine torque between the four wheels.
European model shown.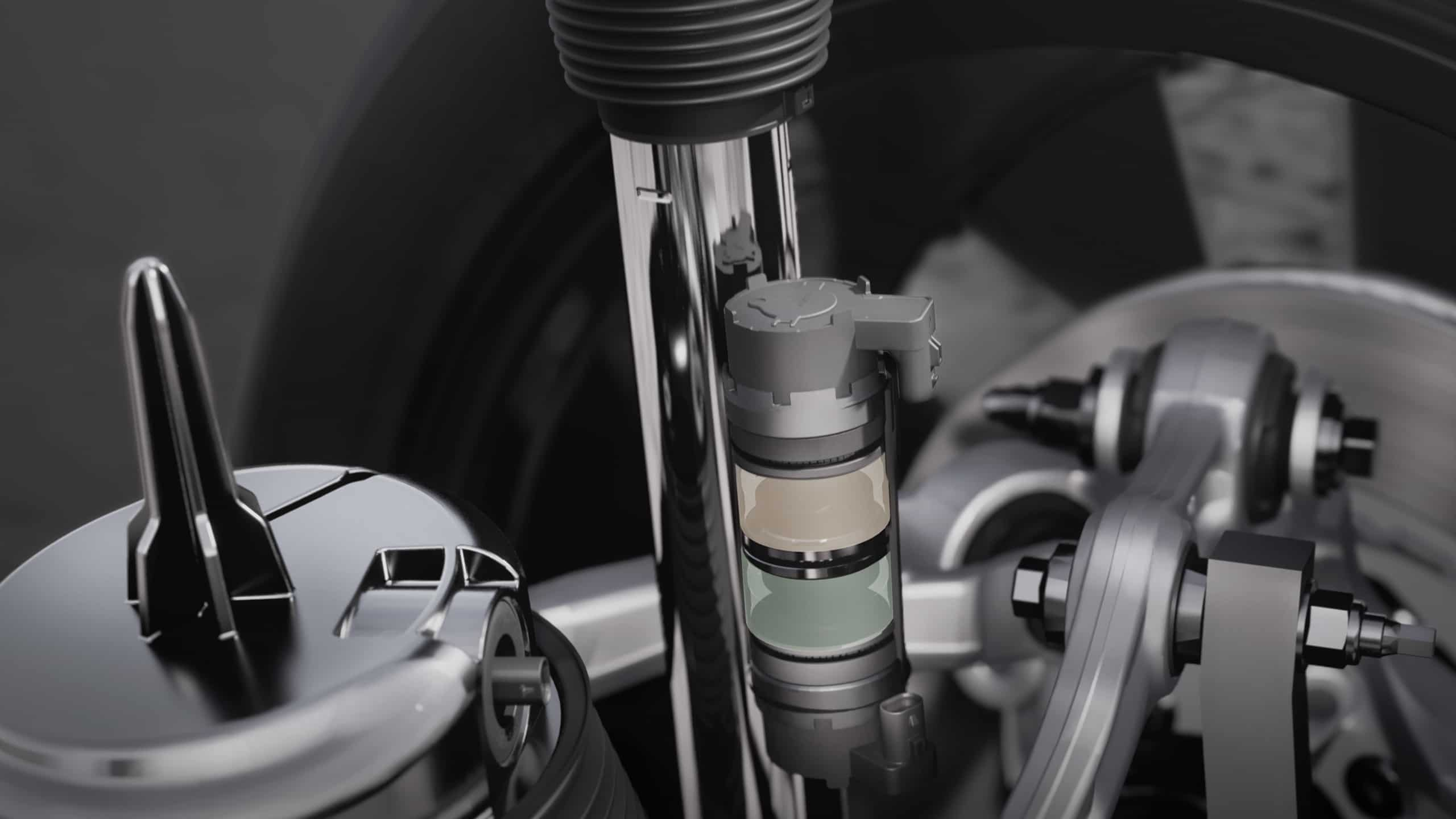 ADAPTIVE DYNAMICS
Minimizes unwanted body movements such as body roll when cornering, or pitch under heavy braking, by monitoring more than 100 parameters up to 500 times per second to determine the precise responses required.
European model shown.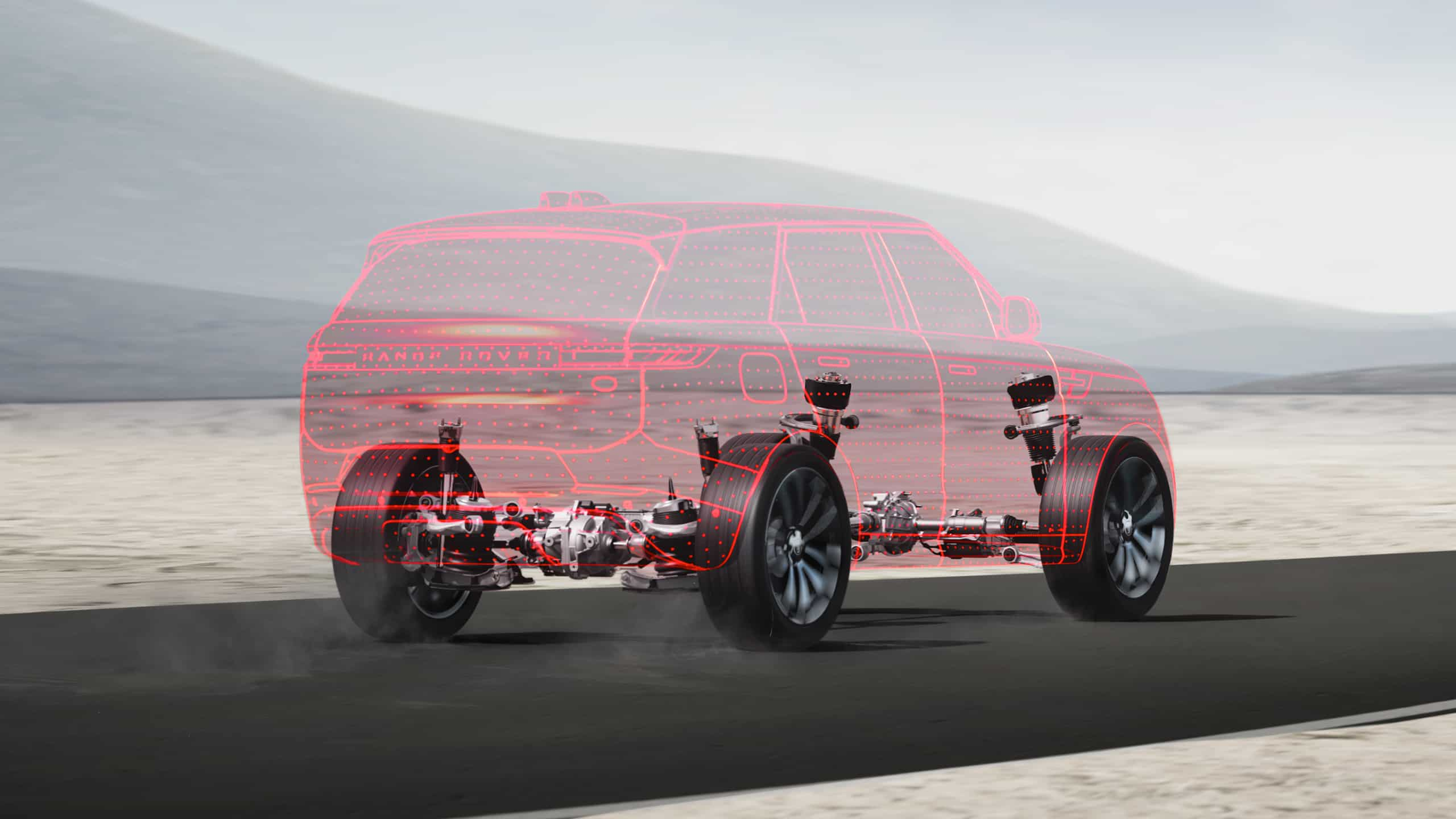 DYNAMIC LAUNCH
Dynamic Launch1 optimizes gear shift behaviour and delivers maximal torque for increased straight line vehicle acceleration. Unique to Range Rover Sport.
European model shown.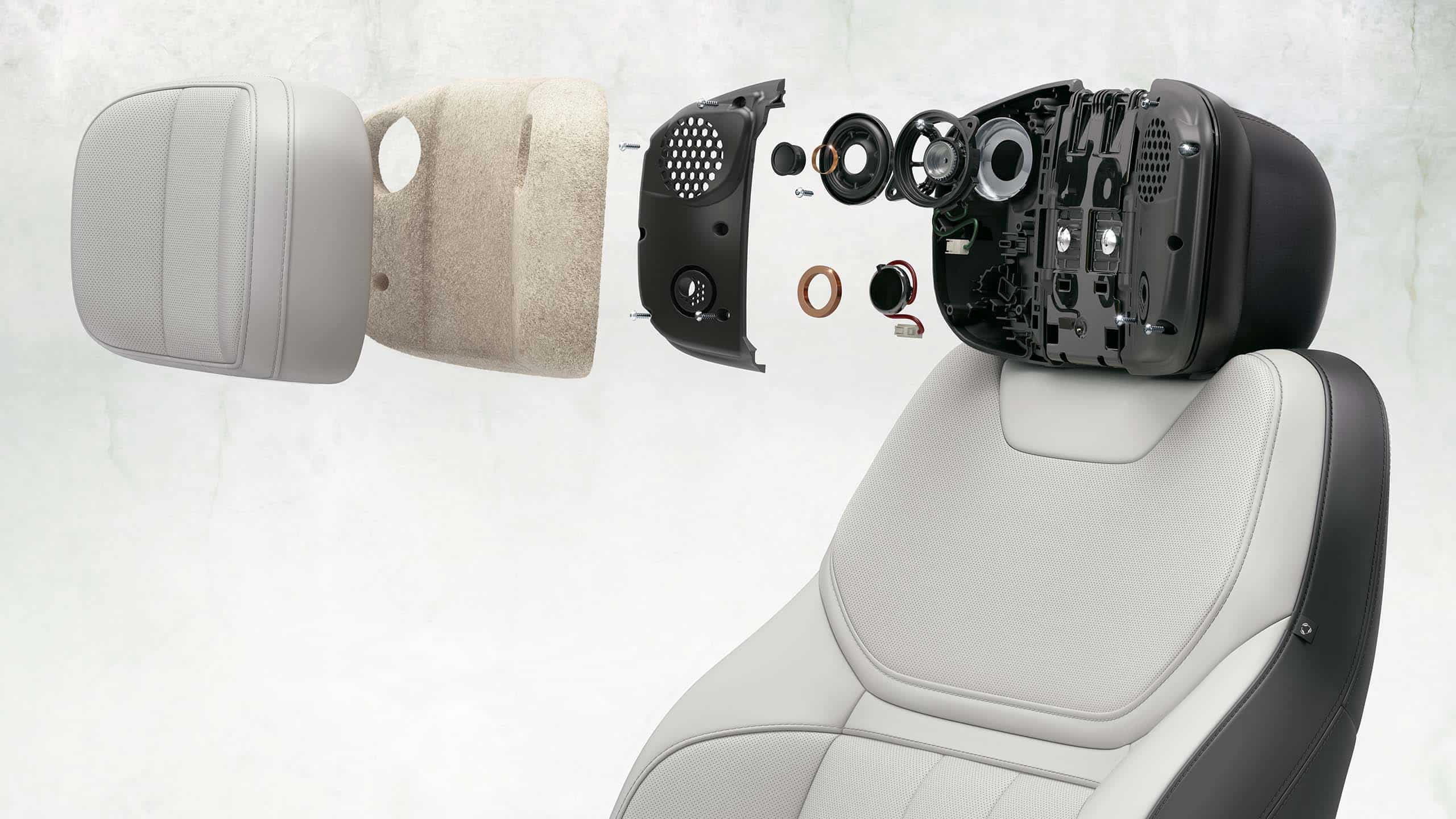 ACTIVE NOISE CANCELLATION
Focus on enjoying the journey. Next generation Active Noise Cancellation filters out any unwanted noises using a network of advanced audio technology as part of the optional MeridianTM Signature Sound System*. 
European model shown.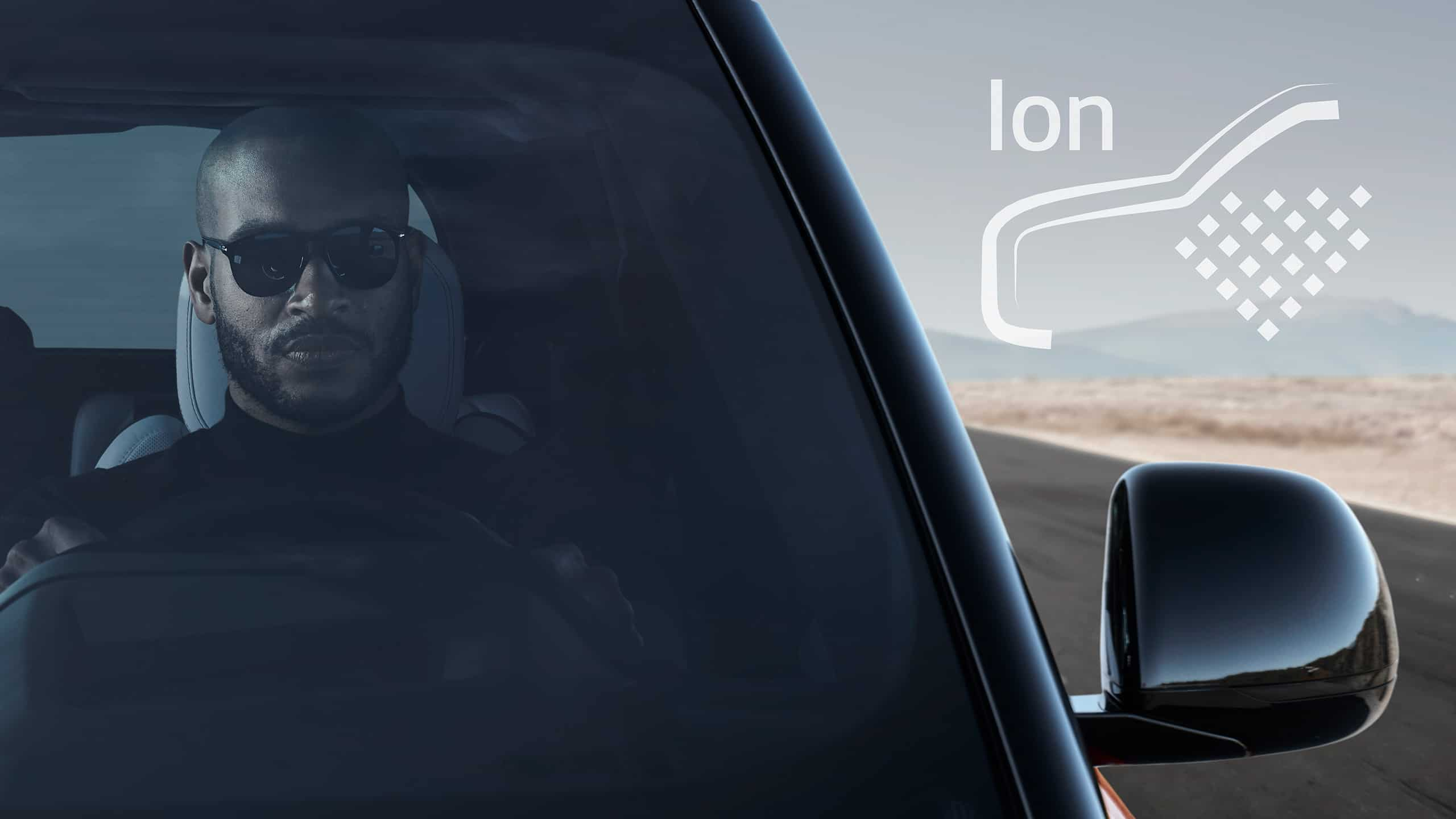 Optional PM2.5 filtration and nanoeTM X technology significantly reduce odours, bacteria and allergens, including the SARS-CoV-2 virus2, while CO2 management enhances wellness and alertness by monitoring levels inside the cabin. 
European model shown.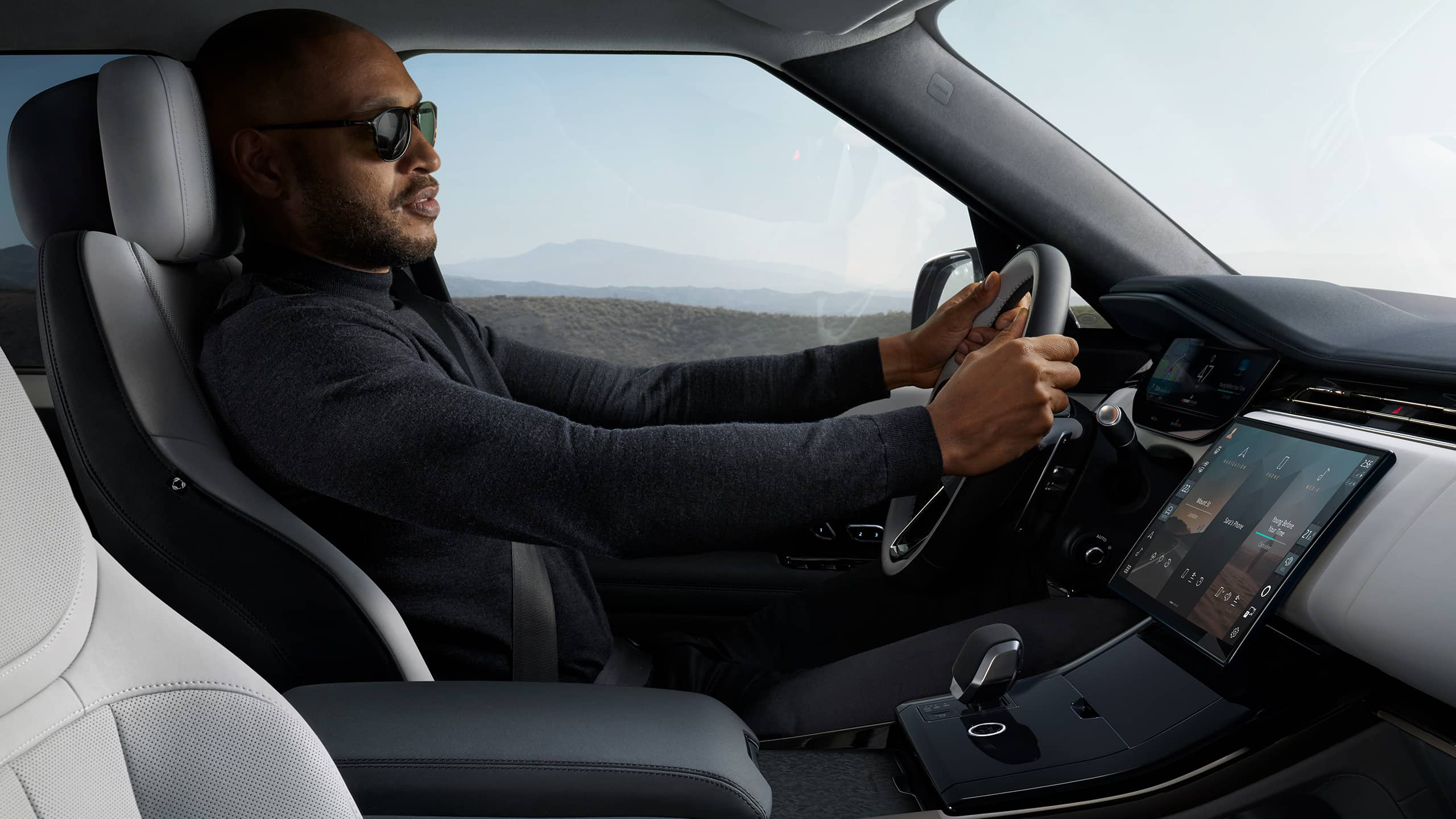 Enjoy the dynamic drive in total comfort with optional 22-way adjustable, heated and ventilated electric memory front seats with massage function. With heated and ventilated power recline rear seats for long-haul passenger comfort.
European model shown.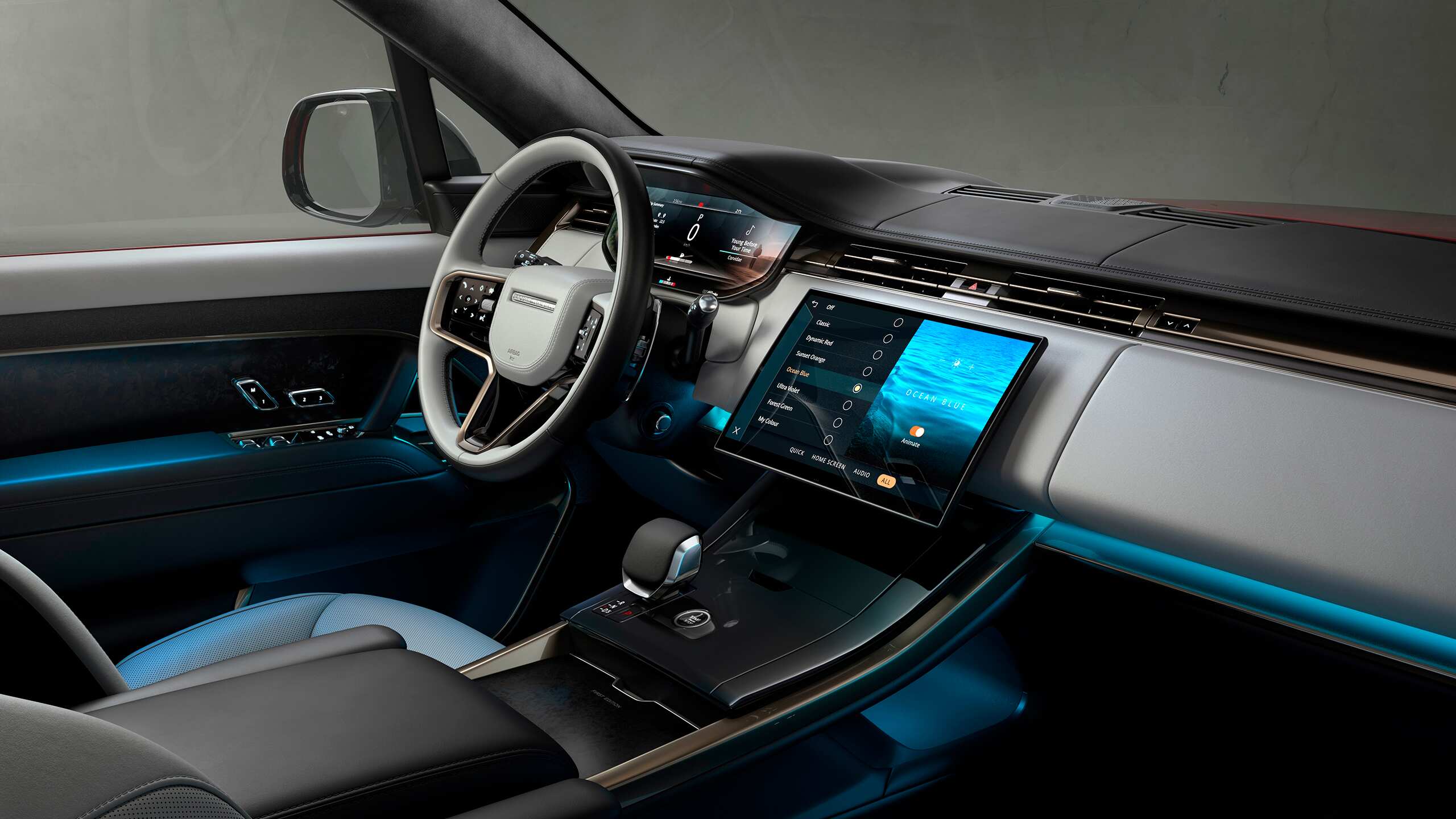 CONFIGURABLE CABIN LIGHTING
Configurable cabin lighting automatically switches to a purposeful red when you select Dynamic Driving Mode. You can also tailor the lighting to any mood with a choice of 30 colours. This option is selectable in the configurator.
European model shown.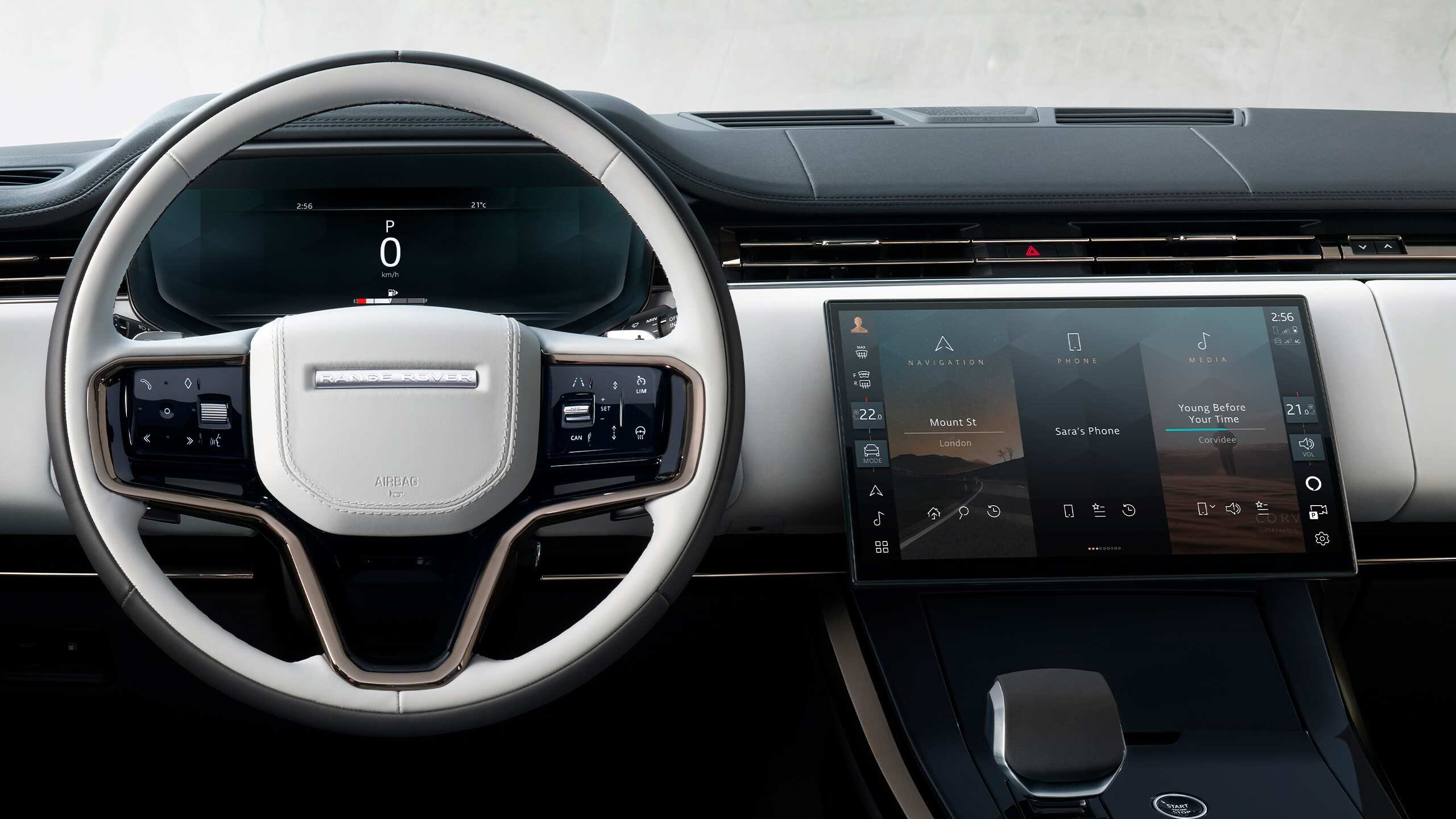 The award-winning Pivi Pro infotainment system is our most intuitive yet. Incorporating all controls on a single Touchscreen, offering easy connectivity with smartphones and opening a host of connected driving options.
European model shown.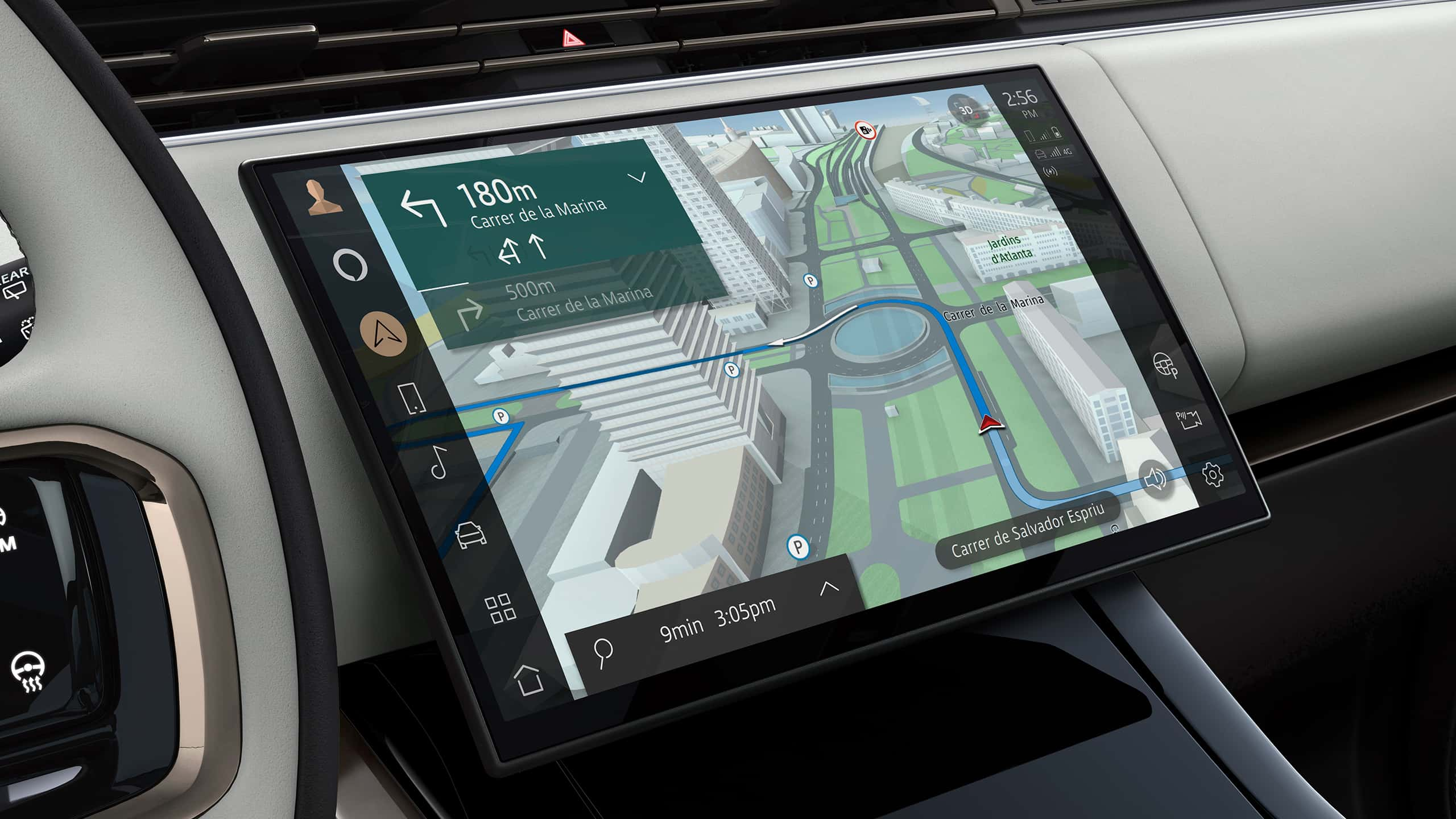 The seamlessly integrated 13.1-inch curved 'floating glass' Touchscreen features haptic feedback, offering a more tactile experience that helps you intuitively navigate and control Range Rover Sport's systems.
European model shown.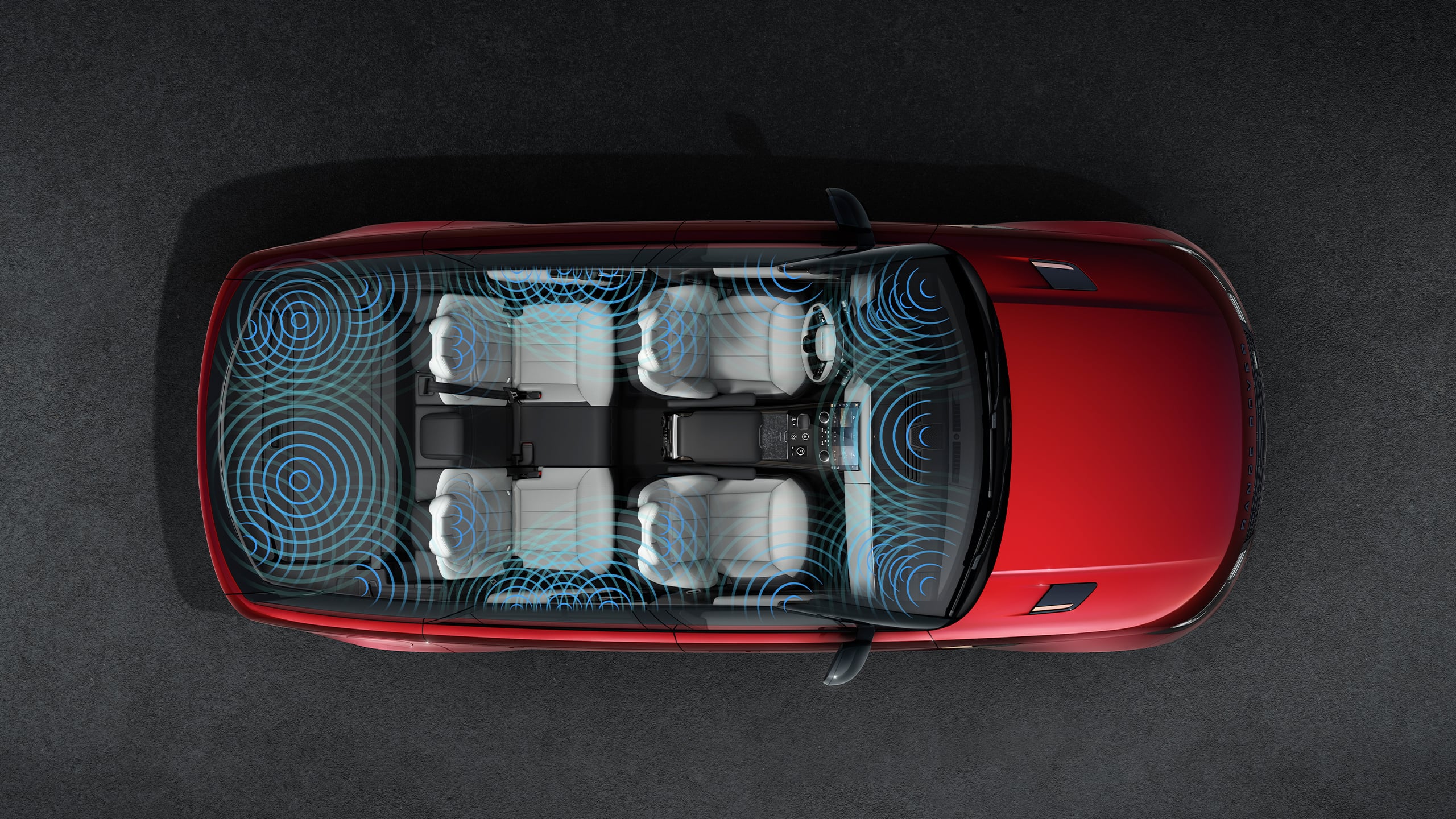 MERIDIANTM SIGNATURE SOUND
MeridianTM Signature Sound delivers lifelike reproduction. A subwoofer and 34 speakers create an immersive sound experience in each seat through MeridianTM Trifield 3D technology.
Pre-production model shown. Colour not available.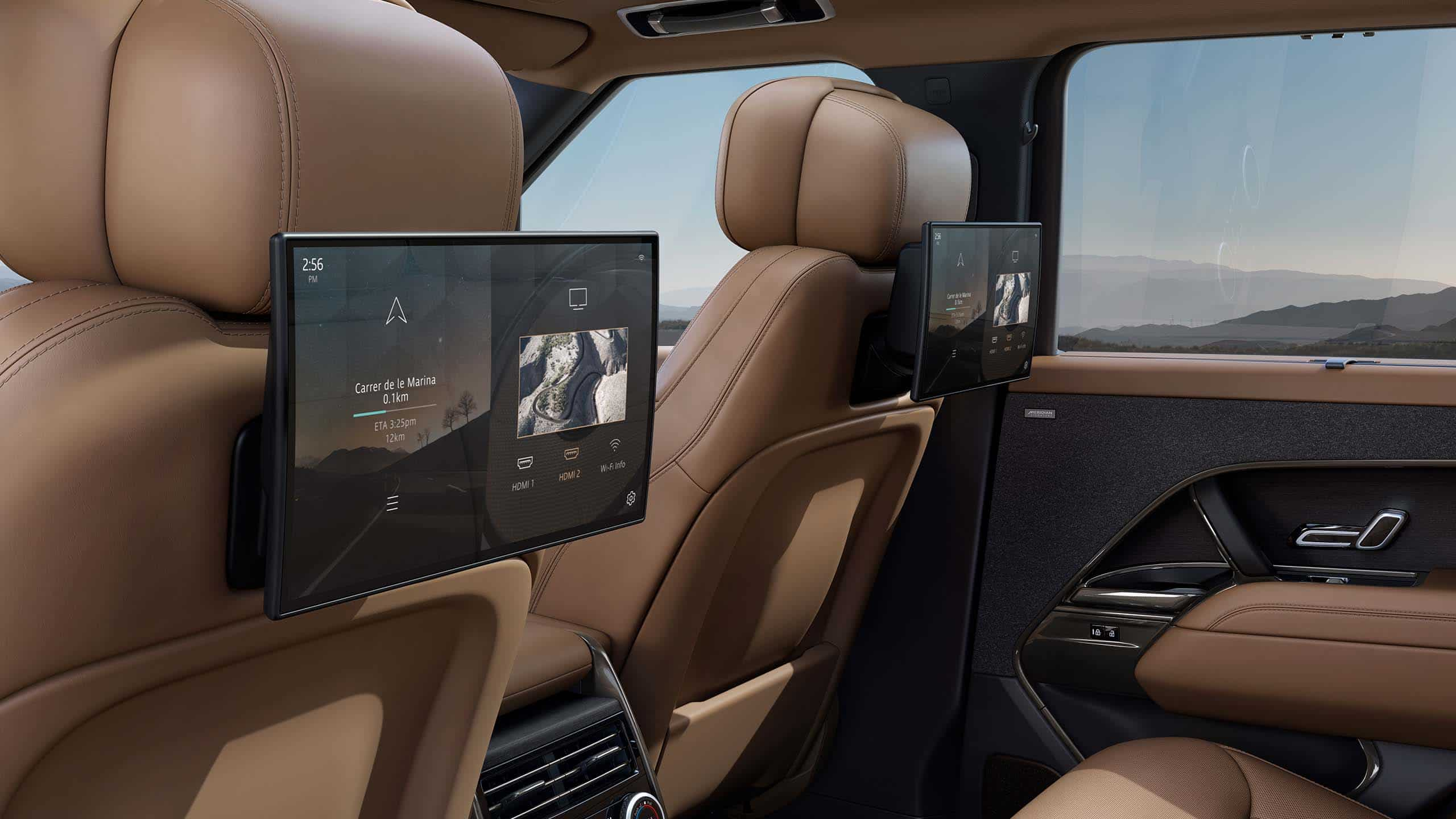 REAR SEAT ENTERTAINMENT
Passengers can watch films or connect a console to stay entertained on the journey. Two 11.4-inch high-definition screens offer screen mirroring and device connection through HDMI.
European model shown.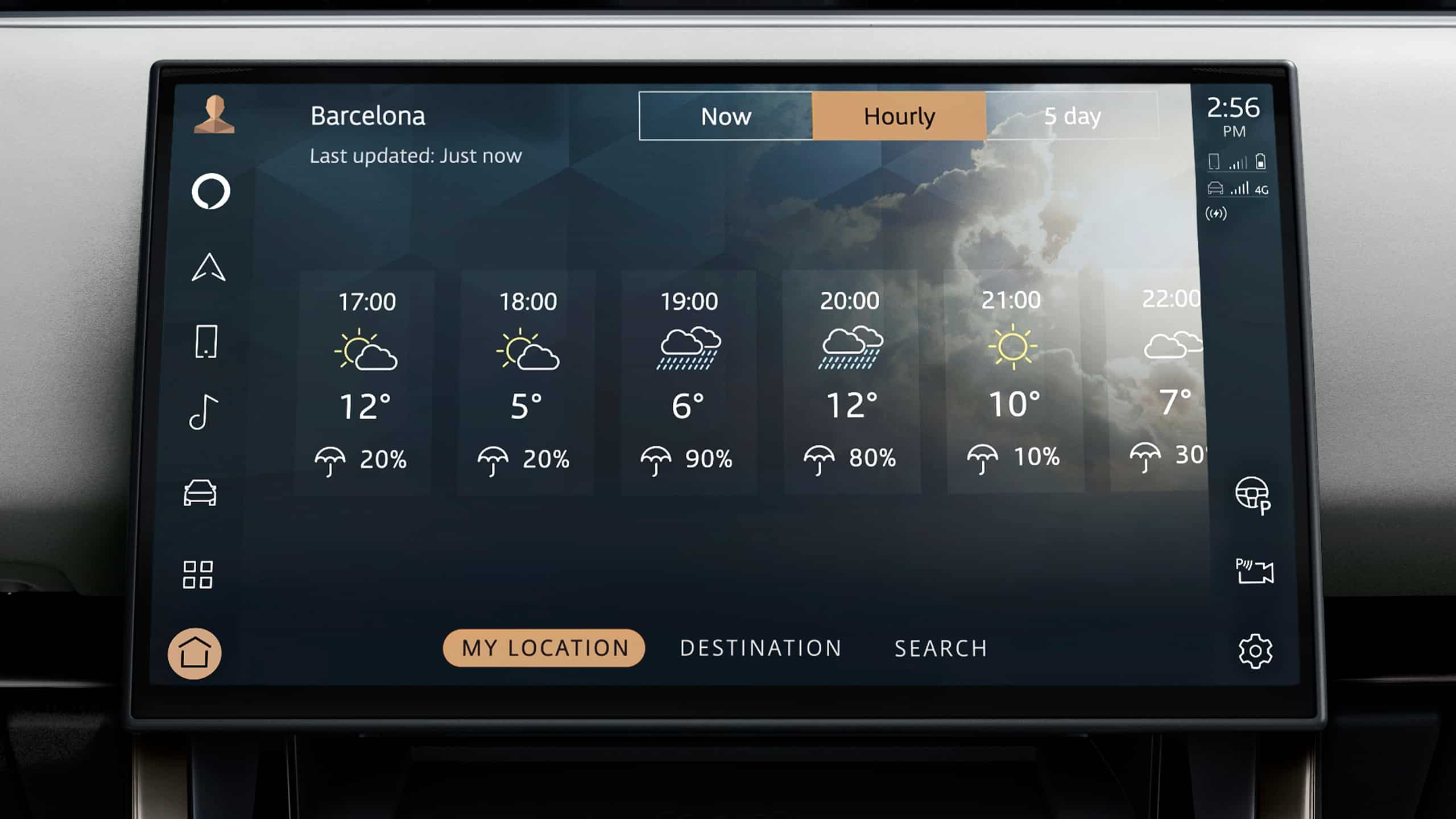 CONNECTED CONVENIENCE
Online Package provides seamless connectivity with access to embedded apps such as Amazon Alexa and Spotify. Software-over-the-air (SOTA) updates keep your vehicle up to date.
European model shown.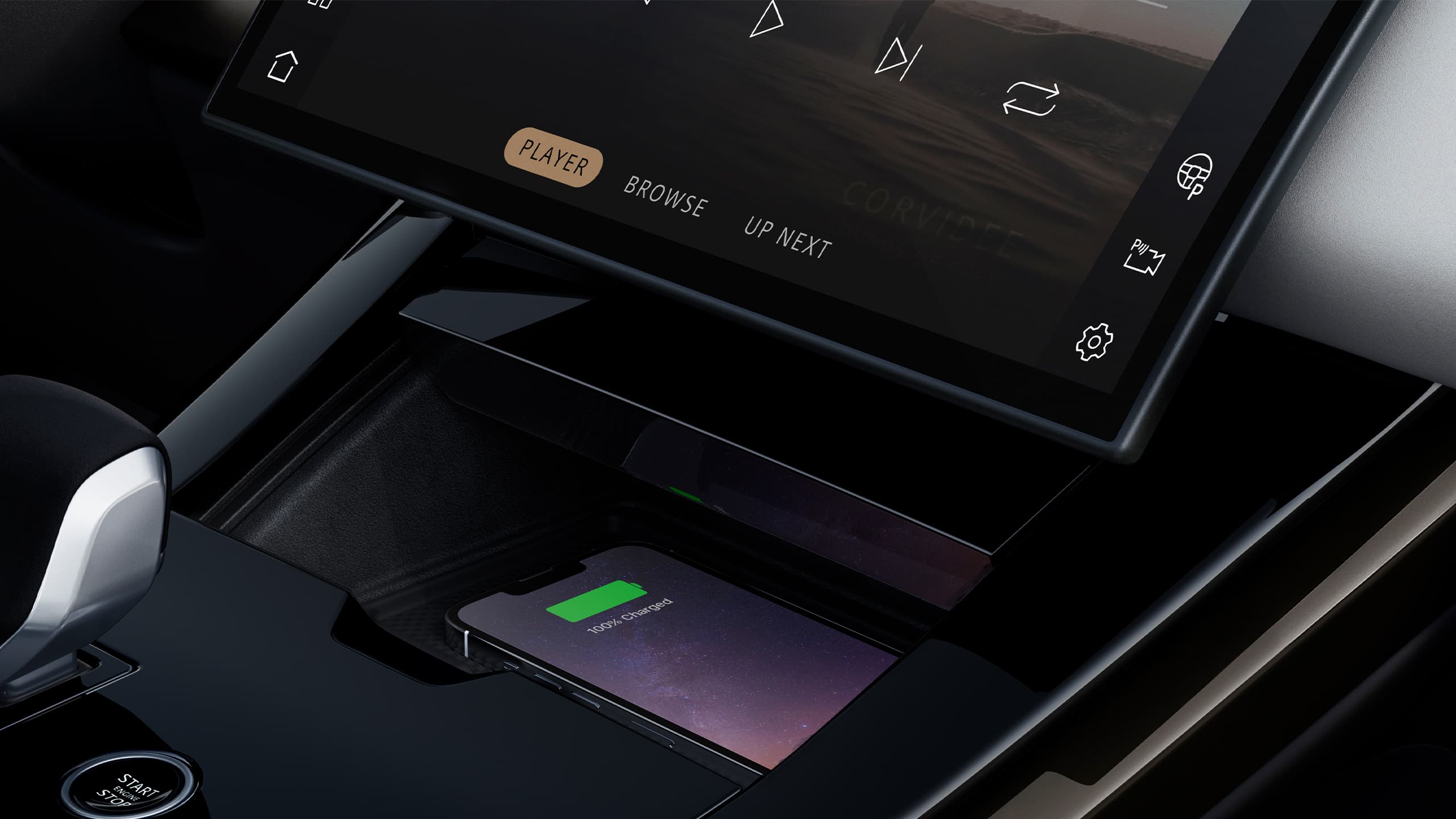 WIRELESS CHARGING
Wireless device charging lets you charge compatible smartphones and minimize cabin clutter.
European model shown.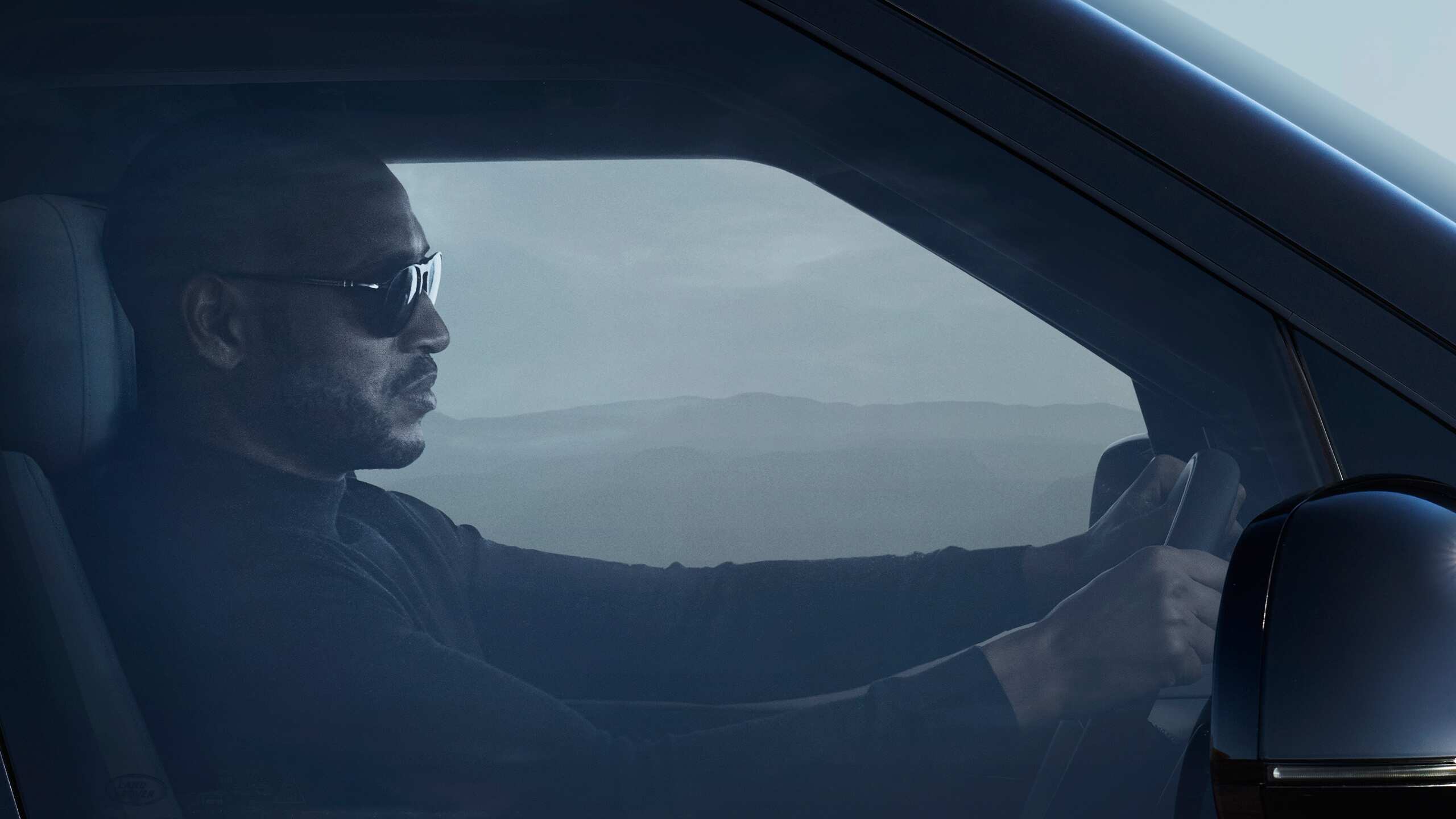 DRIVER ASSISTANCE
Choose from a range of features designed to make driving and parking simpler, with many innovative technologies available to enhance your driving experience.
European model shown.
Driver-focused technologies include the 3D Surround Camera with the included ClearSight Ground View10. Together, they effectively let you see 'through' the hood. Low Speed Manoeuvring Lights illuminate the ground at low speed, guiding you safely into tight spots in dim light conditions.
European model shown.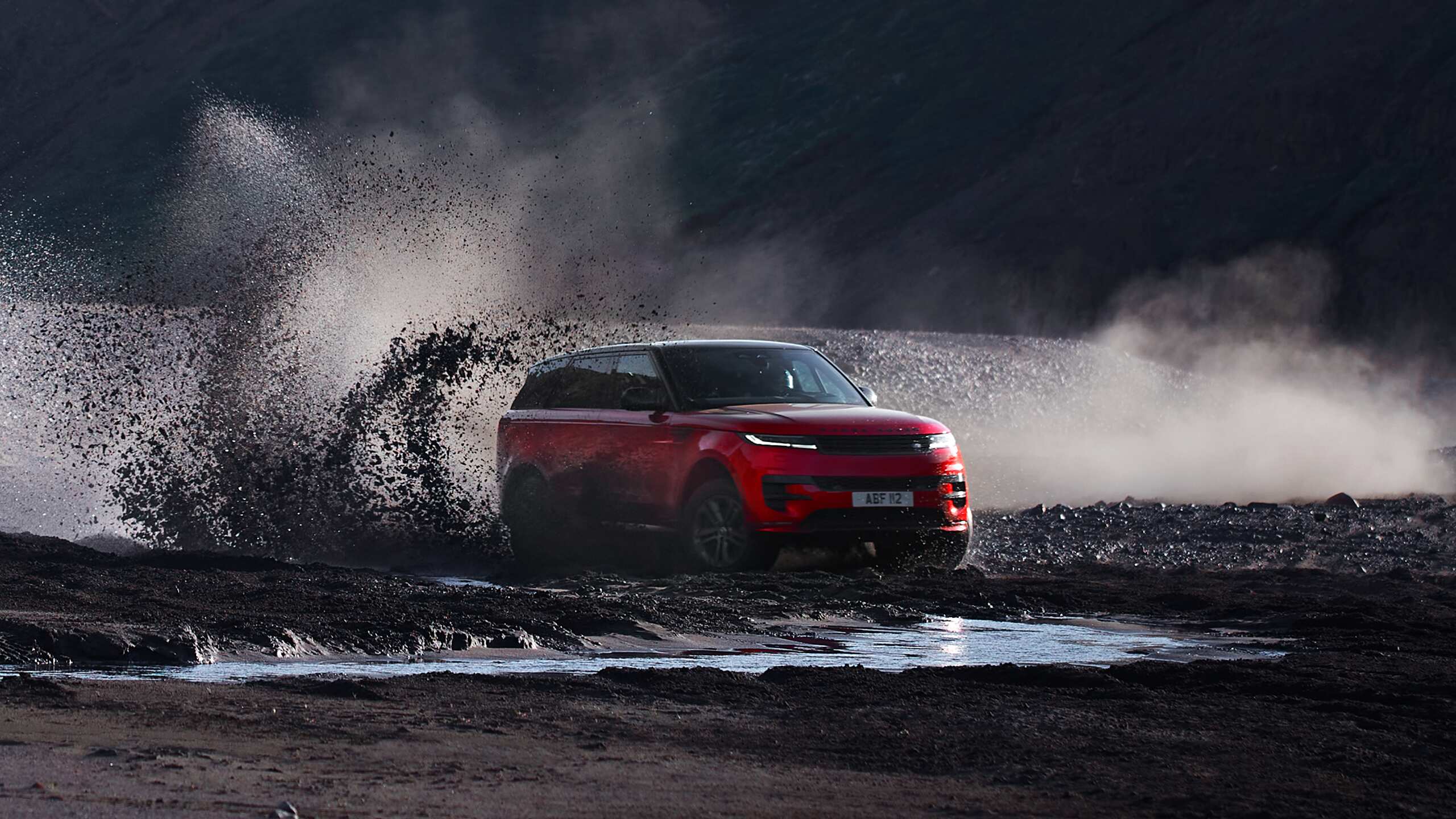 With seven terrain modes to choose from, Range Rover Sport can adapt the response of your vehicle's engine, gearbox, differentials and chassis systems using Terrain Response 2. Configurable Terrain Response technology allows you to personalize your off-road system preferences.
Pre-production model shown. Colour not available.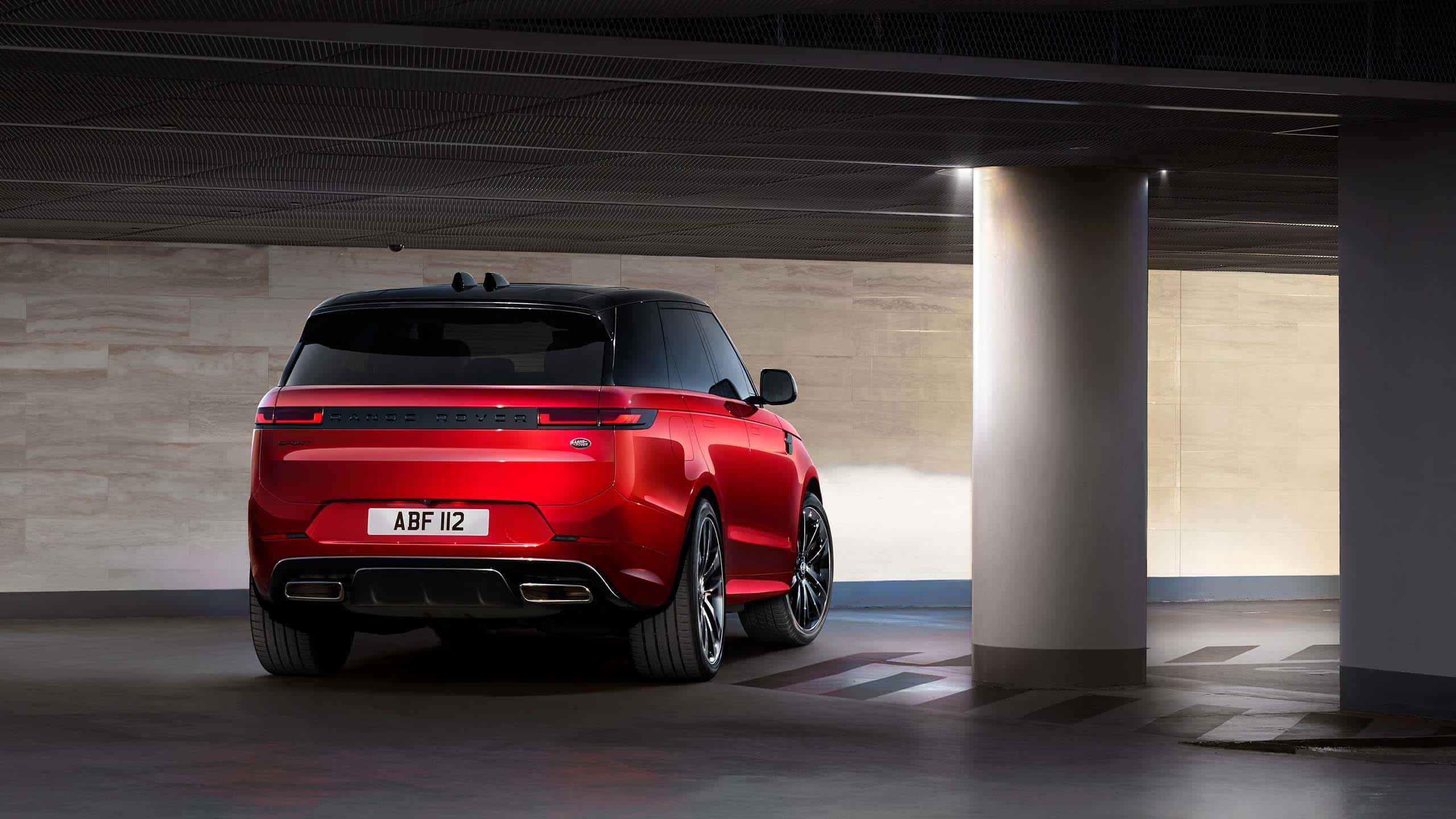 All-wheel Steering delivers high-speed stability and enhanced low-speed agility for faster acceleration and increased confidence when cornering.  Experience staggering maneuverability and a turning circle of less than 11 metres, the smallest of any Range Rover.
Pre-production model shown. Colour not available.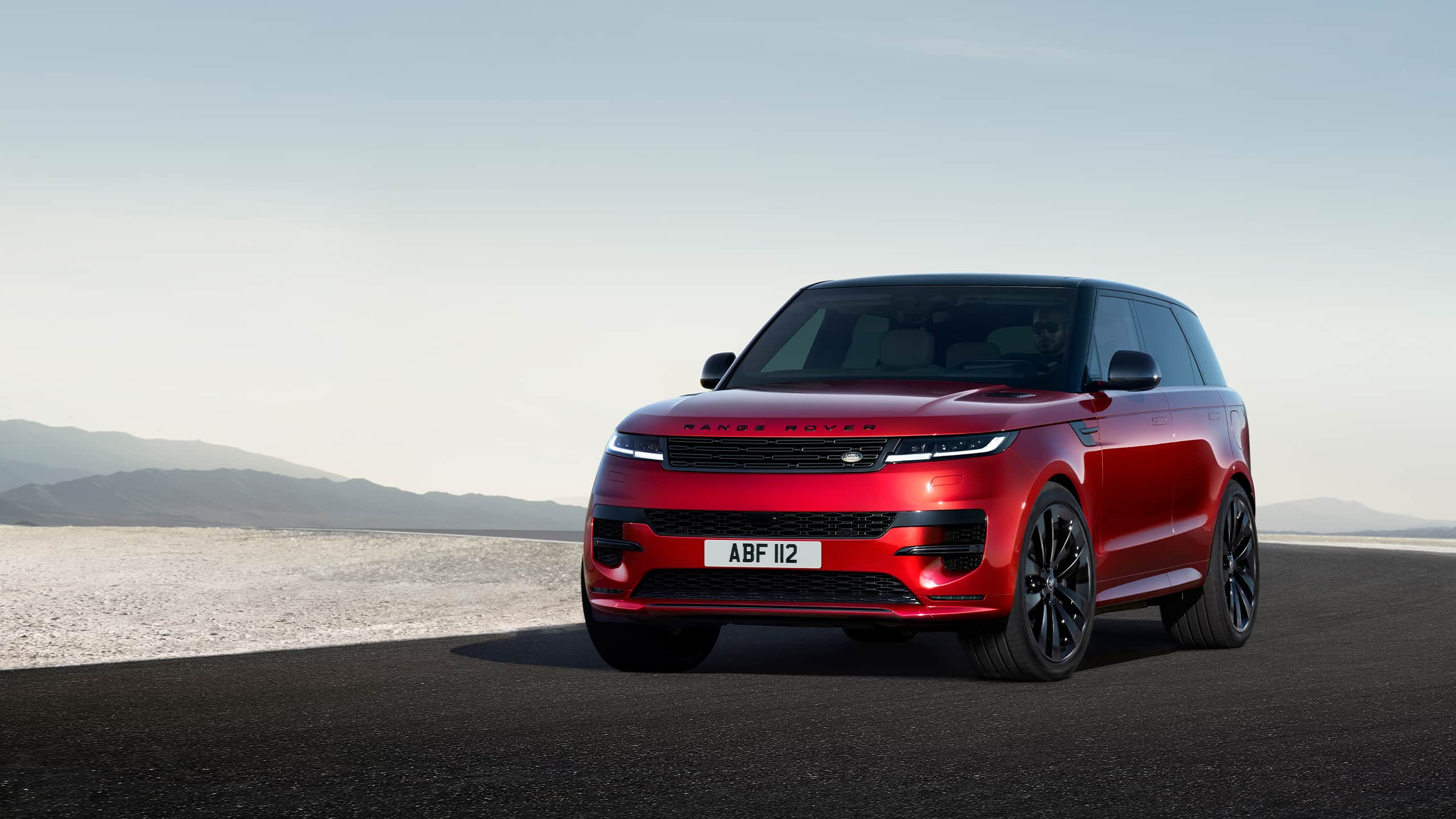 Fine tune the handling of your Range Rover Sport like never before with Dynamic Air Suspension with Dynamic Response Pro. Switchable-volume air springs give more comfort and control. The electronic Active Roll Control can apply up to 1,032 lb-ft of torque across each axle.
Pre-production model shown. Colour not available.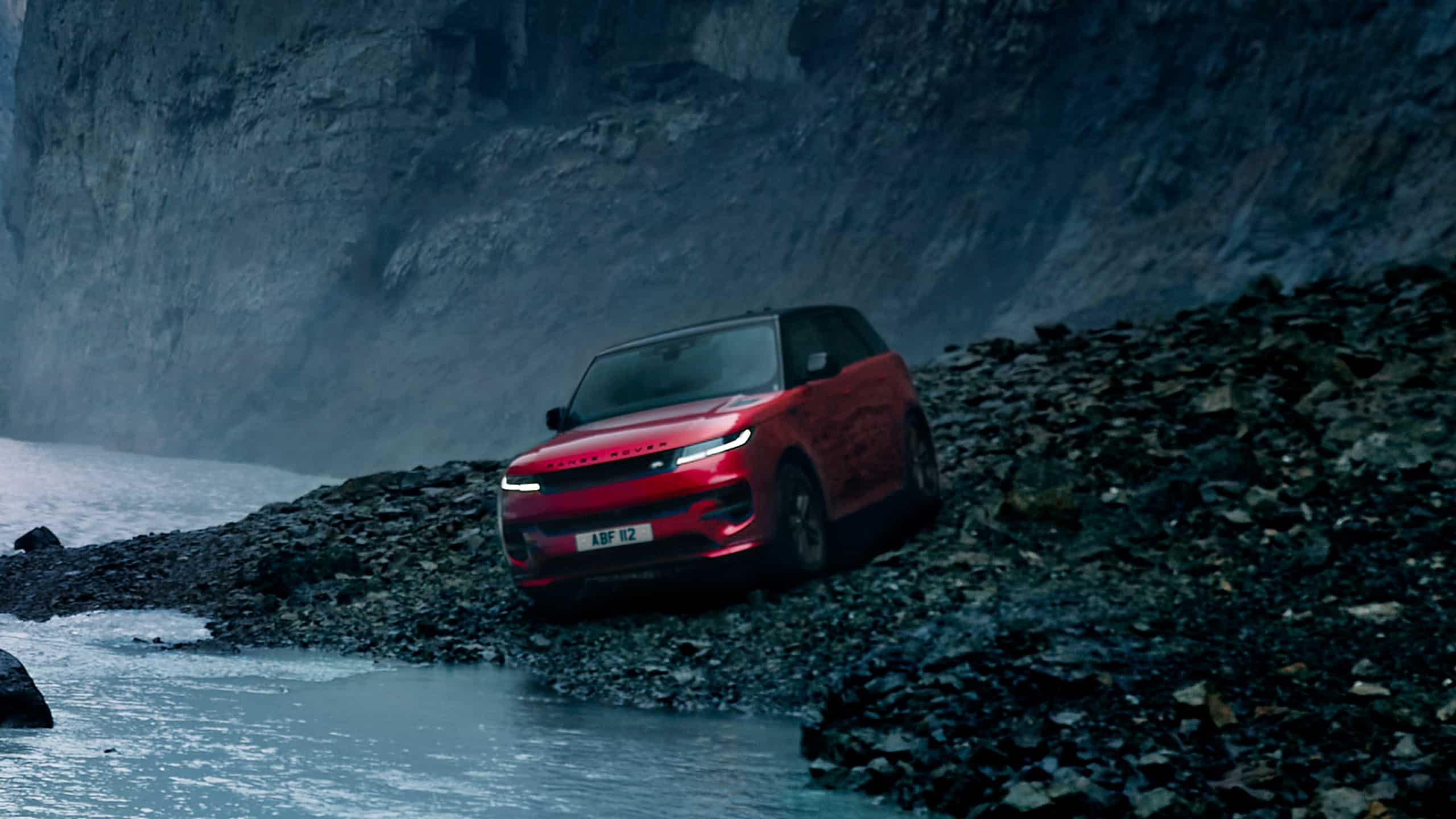 OFF-ROAD CONTROL
Set and maintain a steady speed in challenging conditions such as mud, wet grass, ice, snow and dirt roads. The world's first Adaptive Off-Road Cruise Control senses the terrain, automatically controlling vehicle speed for optimum control while maintaining your desired comfort level.
Pre-production model shown. Colour not available.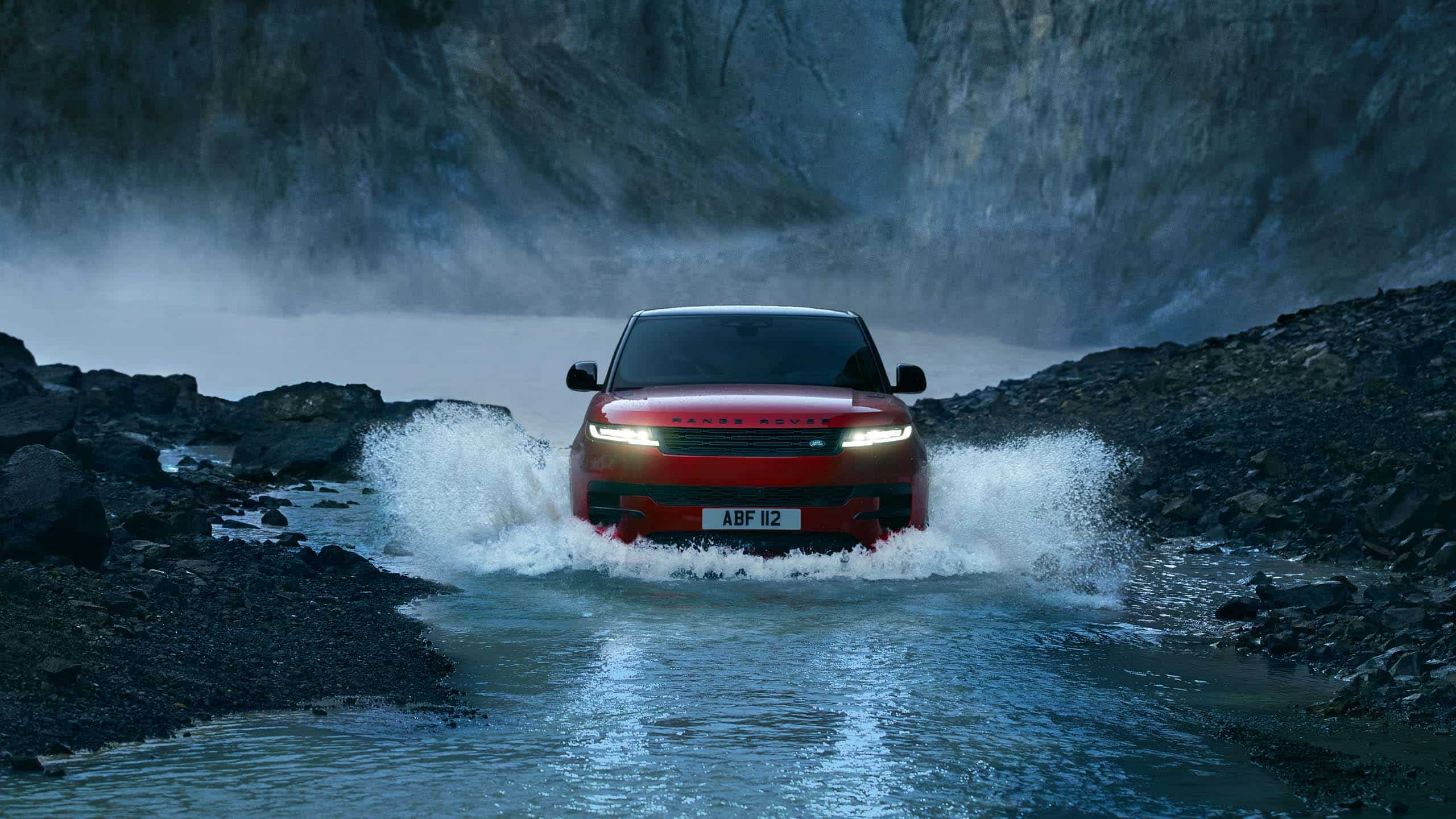 WADING
Range Rover Sport can wade in depths of up to 900 mm**. The 3D Surround Camera, featuring Wade Sensing, lets you know when water levels are approaching the vehicle's maximum depth. The control system provides real-time information for greater awareness in low visibility.
Pre-production model shown. Colour not available.
TAILORED PERSONALIZATION
Customize Range Rover Sport to your preferences through a choice of models, engines and specification package.
---
Select the model, engine and specification package before personalizing your vehicle through a choice of paints, wheels and interior options. 
European model shown.
The figures provided are as a result of official manufacturer's tests in accordance with EU legislation with a fully charged battery. For comparison purposes only. Real‑world figures may differ. CO2, fuel economy, energy consumption and range figures may vary according to factors such as driving styles, environmental conditions, load, wheel fitment, accessories fitted, actual route and battery condition. Range figures are based upon production vehicle over a standardized route.

††Charging times vary dependent on many factors, including but not limited to the age, condition, temperature and existing charge of the battery; facility used and duration of charge.
*Fitted as Standard on Range Rover Sport SV EDITION ONE.
**Always check route and exit before wading.
1Not available on plug-in electric hybrid.
2Available on First Edition model only.
3Texcell research, 2020 carried out for and result supplied by Panasonic.
4Amazon Alexa and Land Rover Remote skills applicable in specific Markets only.
5Your Vehicle is prepared for Apple CarPlay®. The services offered by Apple CarPlay® depend on feature availability in your country, please see https://www.apple.com/ca/ios/feature-availability/#apple-carplay for more information.
6Your Vehicle is prepared for Android AutoTM. The services offered by Android AutoTM depends on feature availability in your country, please see https://www.android.com/intl/en_ca/auto/ for more information.
7Connected Navigation will require further subscription after the initial term advised by your Land Rover Authorized Retailer.
8Fair use policy may apply. Standard 1 year subscription, which can be extended after the initial term advised by your Land Rover Authorized Retailer.
9Fair use policy applies. After 20GB of data is used within a month, data speeds and functionality on vehicle may reduce for the rest of the month. For details of the Fair Usage Policy associated with this feature, please refer to the InControl Pivi Pro Terms at landrover.com/pivi-pro-terms. Playback time is dependent on streaming provider and the definition of the video content. HD video will significantly increase data usage.
10Image is not live. Check surroundings for safety.
11Available late 2022.
Optional features and their availability may differ by vehicle specification (model and powertrain) and market, or require the installation of other features in order to be fitted. Please contact your local Retailer for more details, or configure your vehicle online.
In-Vehicle features should be used by drivers only when safe to do so. Drivers must ensure they are in full control of the vehicle at all times.
Pivi and InControl features, options, third-party services and their availability remain market dependent – check with your Land Rover Authorized Retailer for local market availability and full terms. Certain features require an appropriate SIM with a suitable data contract which will require further subscription after the initial term advised by your Retailer. Mobile network connectivity cannot be guaranteed in all locations. Information and images displayed in relation to the InControl technology, including screens or sequences, are subject to software updates, version control and other system/visual changes depending on options selected.​ Amazon, Alexa and all related logos are trademarks of Amazon.com, Inc. or its affiliates. Certain Alexa functionality is dependent on smart home technology. Use of Amazon Alexa requires an Amazon account.
Apple CarPlay® is a Trademark of Apple Inc. Apple Inc end-user terms may apply.
Android AutoTM is a Trademark of Google LLC.
App Store is a trademark of Apple Inc.
Google Play Store is a trademark of Google LLC.
MeridianTM is a registered trademark of Meridian Audio Ltd. TrifieldTM and the "three fields" device is a trademark of Trifield Productions Ltd.